Find Local Jobs. Get Hired.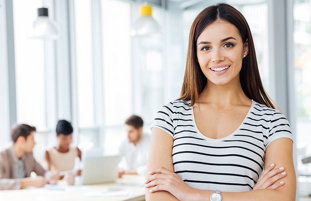 Find local jobs, receive personalized alerts and promote your profile.
Join our Talent Community
Duncan Ford Lincoln Mazda
Job Description Assists in the management a large university dining center under the direction of the Executive Chef Senior and the Assistant …
Job Description The IT Support Technician position will provide information technology support to IT Experience and Engagement. This position …
GENERAL DESCRIPTION Performs routine service work and clerical support...
Job Description The Senior Hardware Engineer position is within the Engineering team in Roanoke, VA. The position will focus on electronic des…
Job Description The Nuclear Engineering Program at Virginia Tech invites applications for a Collegiate Faculty position. This is a renewable, …
Job Description Network Infrastructure and Services (NI&S) is part of the Division of Information Technology at Virginia Tech. We provide …
Job Description To perform numerous automated and manual laboratory procedures within the Clinical Pathology Laboratory. The data obtained fro…
Job Description The Facilities Assistant will work at the Virginia Tech Research Center Arlington assisting the Facilities Manager with facili…
Job Description A Postdoctoral Associate position is is sought for the laboratory of Dr. Jia-Ray Yu, located at the Virginia Tech research fac…
GENERAL DESCRIPTION Performs responsible recreational and clerical ...
How do you know if it's time for you to start looking for a new role? Here are some signs.
Job Description The Associate Director of Information Security Operations reports to the University IT Security Officer and will engage with d…
Job Description Works independently with general direction from the unit coordinator providing clerical/administrative support to unit/area fa…
Job Description Provide systems and networking administration and technical support to the Office of University Scholarships and Financial Aid…