Find Local Jobs. Get Hired.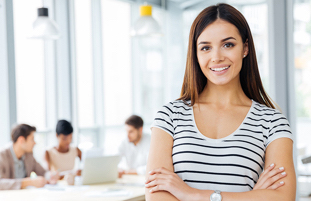 Find local jobs, receive personalized alerts and promote your profile.
Join our Talent Community
Job Description Provide communication support for the Pathways General Education, First-Year Experiences, Undergraduate Research, and Undergra…
Do you have a Master's degree in Counseling or Social Work? Are you interested in counseling children and adolescents? Therapistsin our Schoo...
Clinical Services KPACT Clinician Job LocationUS-VA-Blacksburg Job ID2021-2509 # of Openings1 Salary Detailsbased upon experience Location US-…
Job Description Takes diagnostic radiographs utilizing computed ionized radiation using CR/PACS system and performs related clerical/administr…
Electronics Technician The Company : At Yokohama Tire Manufacturing Virginia (YTMV) we manufacture ultra-high performance, high performance, a…
Sales & Sports Development Manager Visit Virginia's Blue Ridge currently has an opening for a Sales & Sports Development Manager. This…
Finance Manager Roanoke County Public Schools is seeking qualified applicants to assist with accounting, budgeting, audit preparation, and man…
Building Specialists, Inc. has an opening for a Residential Construction Project Manager located in Roanoke, VA. Must have five (5) years + of…
  Be a Hero in Someone's Story!       Join our team of caring, compassionate, attentive people who have accepted thei...
  Be a Hero in Someone's Story!     Are you interested in providing individualized care to residents in a 19 bed ...
Job Description The Virginia-Maryland College of Veterinary Medicine Teaching Hospital is seeking qualified candidates for the position of Sma…
Job Description Reporting to the Assistant Director for Occupational Health Services, the Industrial Hygienist develops and implements industr…
Job Description Manage operations and programs of the Museum of Geosciences, in keeping with priorities, mission, policies, available resource…
Job Description The Department of Mathematics at Virginia Tech invites applications for the Patricia Ann Caldwell Postdoctoral Associate. This…