Find Local Jobs. Get Hired.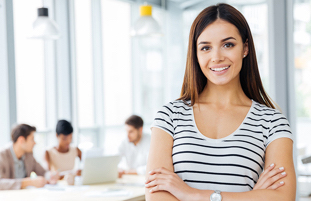 Find local jobs, receive personalized alerts and promote your profile.
Join our Talent Community
Job Description The Ted and Karyn Hume Center for National Security and Technology at Virginia Tech is seeking an Associate Director for their…
Job Description To aid field staff in the collection of field data and samples from surface waters, sediments. Collection of data through use …
Job Description The Traumatic Nerve Technologies Laboratory within the Department of Biomedical Engineering and Mechanics is seeking a highly …
Job Description The Statistic Department at Virginia Tech has an opening for a Research Scientist serving as a biostatistician supporting stud…
Job Description The Associate Director, Technology Marketing will be housed within Virginia Techs LINK LICENSE LAUNCH center to support the un…
GENERAL DESCRIPTION Performs responsible professional work address...
Job Description The Department of Computer Science is seeking qualified candidates for a Program Support Technician to be part of the departme…
Job Description Serves as a certified Medical Assistant, under the supervision of registered nurses and physicians in an outpatient setting. R…
Job Description This faculty appointment will support the Colleges primary-care, surgery and medicine clerkship that focuses on enhancing the …
Job Description The Fralin Biomedical Research Institute at VTC is seeking a Systems Administrator. The incumbent will be part of an IT team w…
Job Description The Virginia Microelectronics Consortium (VMEC) has approved a proposal to establish the Virginia Nanotechnology Networked Inf…
Job Description The initial appointment will be for one year with the possibility of continuation dependent upon performance and availability …
Job Description The Youth Protection Specialist will provide overall leadership to youth guidelines and practices, and ensure accurate registr…
Job Description WVTF Development Director - Office of University Relations reports to WVTF General Manager. The position provides leadership a…