Find Local Jobs. Get Hired.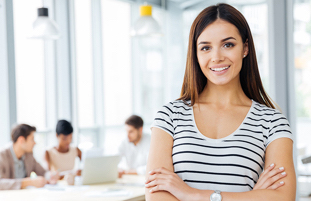 Find local jobs, receive personalized alerts and promote your profile.
Join our Talent Community
Duncan Ford Lincoln Mazda
Job Description The Department of Small Animal Clinical Sciences of the Virginia-Maryland College of Veterinary Medicine invites applications …
Job Description Virginia-Maryland College of Veterinary Medicine at Virginia Tech is seeking a Clinical Instructor, Emergency Medicine. Duties…
Full-time Position: The Western Virginia Water Authority is looking for the following full-time position. We offer excellent benefits includin…
The Appointment Scheduler provides excellent internal and external customer service while scheduling, rescheduling, and canceling a high volum…
Job Description This position serves as a member of the Help Desk team of the College of Agriculture and Life Sciences IT unit. CALS IT provid…
Job Description Under the direction of the Associate Director of Facilities the Work Order Coordinator will be responsible for the coordinatio…
Payroll Specialist Innovation allows an organization to make the most of every dollar spent. At Virginia's Community Colleges System (VCCS), o…
General Definition of Work Responsible for the daily operation of the ...
Job Description The Wildlife Worker assists the Field Coordinator in monitoring the population of red-cockaded woodpeckers on Marine Corps Bas…
Do you have a Master's degree in Counseling or Social Work? Are you interested in providing pre-screening assessments and crisis counseling? Thera...
Job Description The Department of Finance in the Pamplin College of Business at Virginia Tech anticipates one or more openings, preferably at …
Job Description Serves as Administrative Support for the Office of Academic Affairs, to include the Associate Dean of Professional Programs, t…
Job Description Provides a full range of stockroom functions including receiving, issuing, ordering, inventorying, transporting and storing pr…
Job Description Perform diagnostic/procedural coding using currently approved VMCVM systems. in addition to reviewing medical charts for codin…