Find Local Jobs. Get Hired.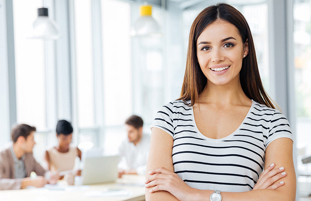 Find local jobs, receive personalized alerts and promote your profile.
Join our Talent Community
Duncan Ford Lincoln Mazda
In a tough job market amid the pandemic, here are tips for a resume showing you're prepared for a new opportunity and have the skills for it.
Job Description The Virginia Tech School of Neuroscience is seeking exceptional applicants for an Assistant Director of Academic Advising. Thi…
GENERAL DESCRIPTION Roanoke County Public Library is hiring part-time ...
GENERAL DESCRIPTION This posting is for the fulfillment of two Motor E...
Do youwant to be a part of strengthening communities by encouraging and educating othersabout how to be healthy and resilient? The Prevention ...
GENERAL DESCRIPTION Performs responsible technical work involving th...
Peer Recovery Specialist or Trainee - Same Day Access Job LocationUS-VA-Blacksburg Job ID2021-2552 # of Openings1 Salary DetailsAnnual Salary:…
Job Description Reporting to the Assistant Director for Student Organization Leadership and Development within Student Engagement and Campus L…
We are looking for a Recruiter! The Recruiter plays a critical role in the success of our Human Resources Division and in the Agency. In this role...
The Virginia Department of Health (VDH) seeks a dynamic and highly motivated individual to join our health care team for the following positio…
GENERAL DESCRIPTION Performs responsible clerical and administrative w...
GENERAL DESCRIPTION Performs responsible recreation service work ob...
GENERAL DESCRIPTION Manager on Duty will have the responsibility of ...
GENERAL DESCRIPTION Serves as an instructor on a seasonal/occasional...