Find Local Jobs. Get Hired.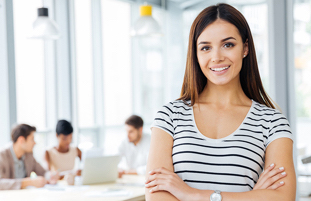 Find local jobs, receive personalized alerts and promote your profile.
Join our Talent Community
Duncan Ford Lincoln Mazda
Duncan Ford Lincoln Mazda
Project Engineer The City of Galax is seeking candidates for the Project Engineer position to provide professional engineering services and ma…
Siding Crew / General Labor We are seeking to hire some additional year-round construction workers to do Siding & General Labor work to he…
The Trauma Services Coordinator isresponsible for the coordination of the implementation of the STEP-VArequirements necessary to facilitate traum...
FULL-TIME POSITION: The Western Virginia Water Authority is looking for the following full time position. We offer excellent benefits includin…
Retail Banking Representative Bank of Botetourt has an open position for a full-time Floating Retail Banking Representative / Teller for our B…
Retail Branch Manager DuPont Community Credit Union (DCCU) is currently seeking qualified candidates for a Retail Branch Manager to join our L…
Survey Crew Chief Mattern & Craig, an employee-owned Civil Engineering and Land Surveying firm, is seeking an experienced Survey Crew Chie…
Are you excited at the prospect of helping individualswith intellectual and developmental disabilities become fully integrated intoour communi…
Do you have strong customer service skills that enjoy assisting individuals who may have mental illness or developmental disabilities? The ...
GENERAL DESCRIPTION Plans, coordinates, schedules, evaluates and o...
GENERAL DESCRIPTION Teaches classes for the members and participan...
GENERAL DESCRIPTION Manager on Duty will have the responsibility of ...
$1000 Sign-on Bonus BRBH is seeking three Master's Level Therapist for our Access Center! The Access Center Therapists provides screenings, i...
GENERAL DESCRIPTION Performs responsible skilled recreational and s...