Find Local Jobs. Get Hired.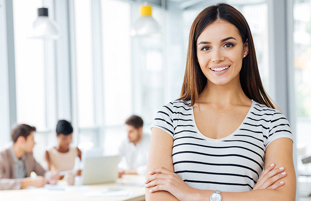 Find local jobs, receive personalized alerts and promote your profile.
Join our Talent Community
Duncan Ford Lincoln Mazda
General Definition of Work Assist in the operation and maintenance of ...
We are seeking a Healthcare Contract Specialist to manage contract activities with Managed Care Organizations. In this role, you will be responsib...
Job Description The Department of Mining & Minerals Engineering at Virginia Tech seeks a qualified, highly motivated individual for a uniq…
Job Description The Virginia Tech Academy of Integrated Science (www.ais.science.vt.edu) invites applications for a Professor of Practice facu…
Job Description The Operations and Communications Manager will serve as a member of the Office for Strategic Affairs. The Operations and Commu…
Theperson in this innovative role will work with the CEO, CFO and members of theExecutive Management Team to develop tools, systems and report…
Job Description The College of Engineering (COE) Deans Office is seeking qualified candidates for the position of Executive Assistant to the D…
Job Description Virginia Tech's Facilities and Operations Department workers will provide maintenance, housekeeping, customer service, and log…
Job Description The Department of Mining & Minerals Engineering at Virginia Tech invites applications for a postdoctoral associate positio…
Job Description Virginia Tech Animal Laboratory Services (ViTALS) at Virginia Maryland College of Veterinary Medicine is seeking a qualified c…
Job Description The Office of the University Bursar is seeking to fill multiple Accounts Receivable (AR) Clerk II vacancies. AR Clerks provide…
Job Description The Warren Lab is hiring a Postdoctoral Associate to work on an NIH-funded project involving cardiac metabolism, mitochondrial…
Job Description We are seeking a motivated and innovative individual to serve as a Research Specialist at the Eastern Virginia Agricultural Re…
Job Description To provide fiscal support to the VTH through the collection of revenues. The primary emphasis of the position is to insure com…