Find Local Jobs. Get Hired.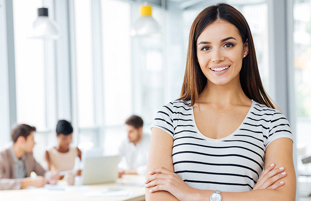 Find local jobs, receive personalized alerts and promote your profile.
Join our Talent Community
Job Description Virginia Tech invites applications for three full-time, nine-month, non-tenure-track instructor positions in the Department of…
Job Description The Assistant Director for Intercultural Learning & Program Director for Mozaiko Living-Learning Community reports to the Dire...
Description Essential Functions: Driving Cherry Picker using proper guidelines. Pulling Ilpns from reserve locations using RF Device. Locating…
The Virginia Department of Health (VDH) seeks dynamic and highly motivated individuals to join our health care team for the following position…
General Definition of Work Performs intermediate administrative work p...
Do you have a Master's degree in Counseling or Social Work? Are you interested in counseling adults with substance use? Therapists in our Adu...
  Be a Hero in Someone's Story!    Join our team of caring, compassionate, attentive individuals who ha...
Sponsored Residential Homes/Providers Needed Job LocationUS-VA Job ID2021-2526 # of Openings1 Salary DetailsBased upon the level of need of in…
Job Description The position manages the admissions operations and applicant communications. Provides logistical support at events for prospec…
Petroleum Tanker Driver Davenport Energy, Inc., Petroleum Tanker Driver positions available in Roanoke VA. Previous Petroleum Tanker Experienc…
Maintenance Specialist 1st and 2nd shift Machinist – 2nd shift Assemblers 1st shift and 2nd shift Customer Care Specialist Tech Support Specia…
Rockbridge Area Community Service seeks the following: Outpatient Services Clinician, Licensed or Licensed-Eligible Full-Time with excellent b…
Rockbridge Area Community Services seeks applicants for the following: Emergency Services Clinician Full-time with excellent benefits Rockbrid…
Payroll Specialist Job LocationUS-VA-Blacksburg Job ID2021-2547 # of Openings1 Salary Details$31,372 - $52,193 annually Location US-VA-Blacksb…