Find Local Jobs. Get Hired.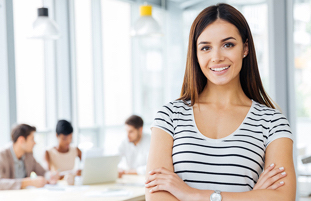 Find local jobs, receive personalized alerts and promote your profile.
Join our Talent Community
Here's one more reason to shop earlier this holiday season.
POSITION SUMMARY Supports member colleges in fostering a culture of well-being by assisting with the creation and execution of employee survey…
General Definition of Work Performs intermediate technical work proces...
BRBH is seeking a licensed Manager for our Community-Based Services program . The Manager coordinates the community-based programs, including Fa...
Job Description The Division of Scholarly Integrity and Research Compliance (SIRC) at Virginia Tech is seeking a Human Research Protection Pro…
Summary: The School of Visual Arts seeks applications for a one-year, non-renewable instructor in the Graphic Design Program with the capabili…
Job Description Hires, trains, schedules, and supervises wage and student employees working at the front desk and in the testing center of the…
Job Description Supports the Virginia-Maryland College of Veterinary Medicine (VMCVM) research, teaching, TRACSS and clinical areas by cleanin…
Job Description Facilitate and support as directed the conduct of research, outreach, and other activities in service of a broad range program…
GENERAL DESCRIPTION Under general direction, performs work of consider...
GENERAL DESCRIPTION Performs responsible childcare and recreation w...
GENERAL DESCRIPTION Performs responsible recreational and clerical ...
GENERAL DESCRIPTION Performs responsible skilled recreational and s...
GENERAL DESCRIPTION Performs routine service work in the care and main...