Find Local Jobs. Get Hired.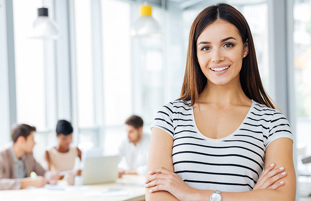 Find local jobs, receive personalized alerts and promote your profile.
Join our Talent Community
Be a Hero in Someone's Story!  Join our team of caring, compassionate, attentive people who have accepted their calling to provide 'Ser...
Job Description This is a shared position, as described below, to address the growing need for expertise in clinical research education on Vir…
Job Description The Charles E. Via, Jr. Department of Civil and Environmental Engineering at Virginia Tech is accepting applications for a Pos…
GENERAL DESCRIPTION Performs responsible work observing and controllin...
Job Description The Business Manager is responsible for performing a variety of business functions within the Provost Offices Business Service…
Job Description We seek a motivated individual to be part of a next generation effort in human neuroscience organized around novel approaches …
Job Description Assistant/Associate Professor for a full-time, tenure track faculty position in Radiation Oncology in the Department of Small …
Job Description The Department of Small Animal Clinical Sciences of the Virginia Maryland College of Veterinary Medicine invites applications …
Job Description The Department of Small Animal Clinical Sciences of the Virginia-Maryland College of Veterinary Medicine invites applications …
Human Resource Manager The Town of Pulaski, Virginia is seeking a Human Resource Manager. This position will lead and direct all functions of …
Program Manager–Engineering & Capital Improvements SUMMARY OF JOB Provides senior level program management for engineering and design func…
Job Description The successful candidate will work in the electron microscope core facilities at the FBRI. The technician will serve a critica…
Job Description Reporting to the Senior Associate Director of Finance and Administration, the Financial Services Associate provides leadership…
Job Description Virginia Tech invites applications for a full-time, 12-month, tenure-track position as Department Chair in the Department of S…