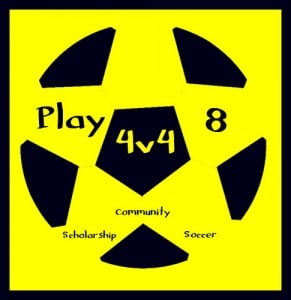 A four-on-four soccer tournament will be held throughout the day on November 30 in the Patrick Henry High School stadium. Funds raised through this event, named 4v4 Eight, will benefit the Ndarugiriye Mariam Education Fund, which was created by the Star City Soccer Foundation to provide educational funding for a family of eight Burundi children.
These siblings have been living independently with the support from various friends throughout Roanoke since the tragic loss of their parents a year ago. The event's motto is, "Community, Scholarship, Soccer." Organizers hope that Roanoke community will come together to fund education for the refugees who have resettled in Roanoke through a day of competitive soccer.
The soccer exhibition will feature all levels of soccer players through several divisions based on age and competition level. Groups include U10, U12, U15, high school, open division, and 35 and older/coed. Matches involve four players on each team, but no goalie. Smaller goals will be used.
Grace Baldridge, a senior at Patrick Henry and a leader in organizing the event, said, "We are organizing the event to raise funds for an education fund for a family of eight from Burundi who recently lost their mother and father. The hope is this fund will provide money to help them with their educational endeavors. The event will be a lot of fun with great soccer, music, and food. So come out and support the community, scholarship, and soccer!"
For registration, emails including the each player's name, a team name, player ages, sex, shirt sizes, email addresses, and cell phone numbers should be sent to 4v4eight@gmail.com. Teams can include up to seven players and registration is $20 per participant. Also, tax-deductible donations in support of the event will be accepted from individuals and businesses.
Checks can be made out to Star City Soccer Foundation sent to 1110 Oakwood Drive, Roanoke, VA 24015 or brought to the event.
Concessions will be available in the stadium during the competition, and all participants will receive an event T-shirt. Further information can be found on Facebook by searching "4v4 Eight Soccer Tournament."
Organizers of the 4v4 soccer competition include Landon Moore, Grace Baldridge and other Patrick Henry seniors inspired to apply their interest in sports to benefiting local refugee families. Sam Roller, a senior on the Patrick Henry soccer team said, "Playing soccer at PH has introduced me to some of the children in the family and I have built relationships with them so helping them out is something that is important to me."