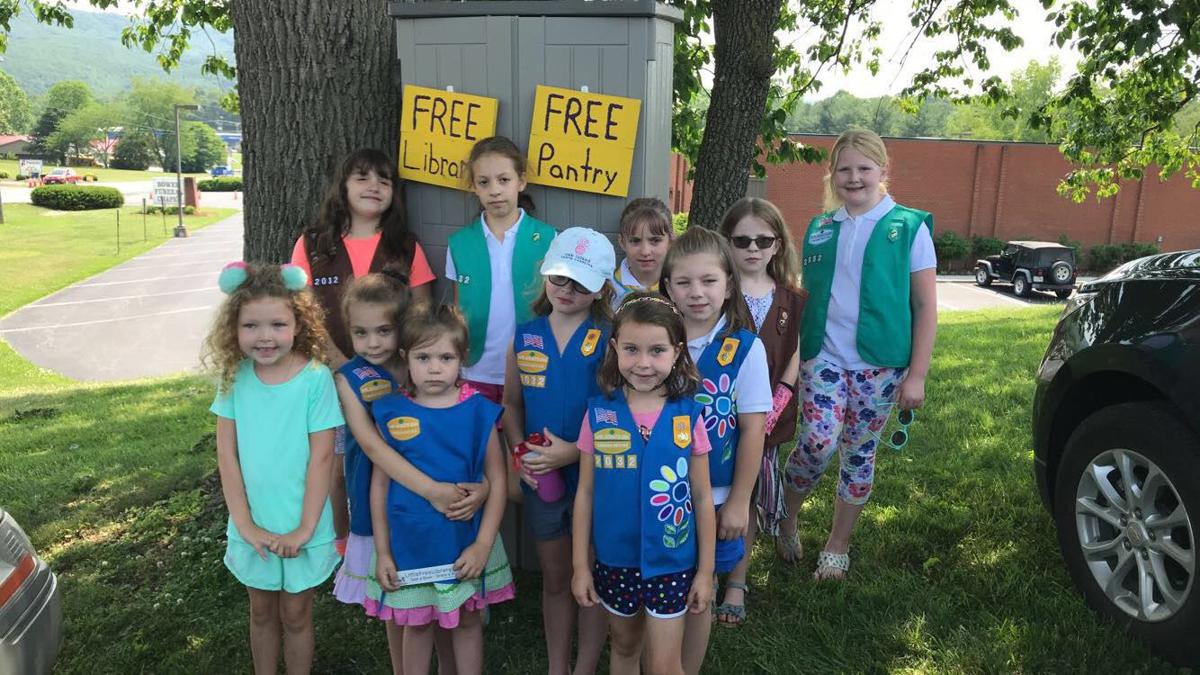 Girl Scout Troop 2032 of Pulaski completed their newest project on June 1: a Little Free Library and Little Free Pantry located at Aldersgate United Methodist Chuch at Bob White Boulevard and Medallion Drive in Pulaski.
The Girl Scouts in attendance were Khloe Sheppard, Myah Shomo, Alyssa Windle, Rachel Riggs, Madison Giampocaro, Katelynn Spangler, Xoie Dunagan, Emelia Dunagan, Addi abridged, Lily Sarver and Brooklynn Brammer.
As with other "Little Free" projects, the main idea is to take an item and leave an item.
We invite everyone to come and enjoy the library and pantry at any time!
For more information, call the church at 980-1349.
Submitted by Whitney Boyd