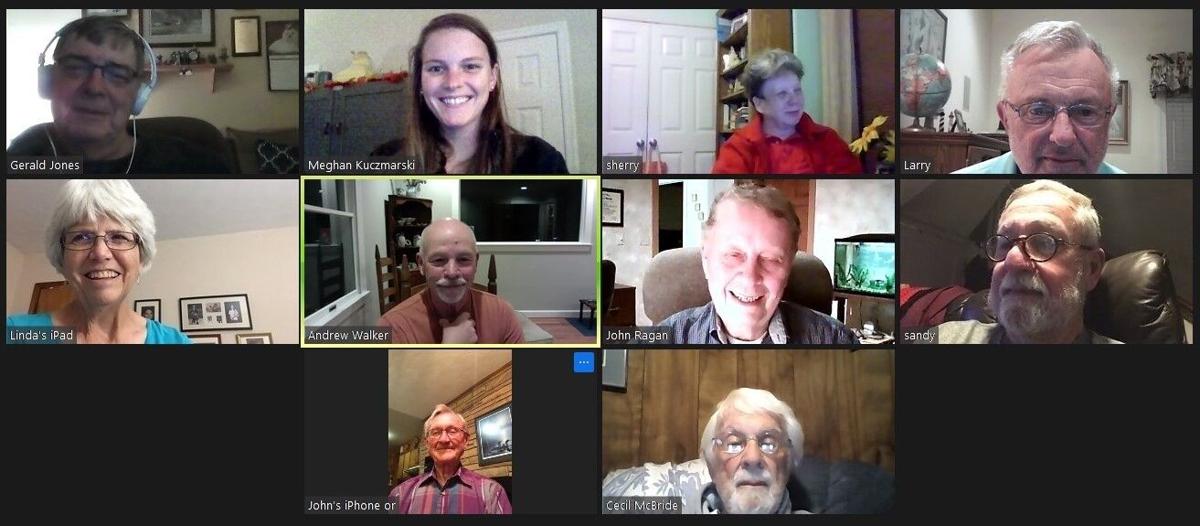 The Kiwanis Club of Montgomery County-Blacksburg installed new officers and directors on Oct. 1, for a term that runs through Sept. 30, 2021.
New officers are John Ragan, president; Meghan Kuczmarski, vice president; Jerry Jones, treasurer; Andrew Walker, president-elect; and Sherry Charles, past president and division 16 Lt. Governor-elect. Don Linkous continues his role as secretary, in which he has served since  2015.
Newly installed directors include Emilie Broome, Don Conner, Linda Felts, John Ficenec, Mark Hanigan, Cecil McBride, Sandy Smith and Larry Taylor.
The board and the club continue to meet every other Thursday at 7 p.m., albeit through Zoom, and meetings usually have a speaker. Among those the club has hosted are Kiwanis Capital District Governor Dennis Baugh, out of Harrisonburg; Josh Hiscock, from Ellicott City, Maryland, speaking on youth protection; Salvation Army NRV Captain Charlene Cover; and Joyce Briggs, from Portland, Oregon, speaking about non-surgical sterilization of cats and dogs.
The club sponsors VT Circle K, which meets weekly, volunteering at 3-Bird Berry Farm, Adopt a Highway cleanup and writing pen pal letters with 60 fifth graders at Eastern Montgomery Elementary School; purchases food from Feeding Southwest Virginia and delivers to food pantries at Prices Fork and Eastern Elementary Schools; and volunteers with the Montgomery County Christmas Store. We will continue to make donations to Christmas Store, Scouts BSA, Women's Resource Center, Micah's Backpack, NRV Cares, Salvation Army, Boys and Girls State, and more.
For more information about Montgomery County-Blacksburg Kiwanis, please contact Jerry Jones at 552-8296 or gmjones@vt.edu.
Be the first to know
Get local news delivered to your inbox!