For this recipe, Soter Vineyards' head chef Clayton Allen admits he's not doing anything particularly new — but familiarity is actually what makes this appetizer a winner. "Bubbles and oysters is a classic that goes back longer than I know," he says. "Bubbles and fried chicken is the pairing that you only do if you're 'in the know.' Why not a little bit of both?" he suggests. The idea is rooted in personal experience. He explains that "Fried chicken and jojos is actually something my family would eat the day before a holiday meal — mostly because my mother had been spending all day in the kitchen and didn't want to cook anything else for dinner. But as a kid, I wasn't complaining. We take a little spin on the jojos by fermenting them for a bit before cooking, but you could easily skip this step and just fry the potatoes."
---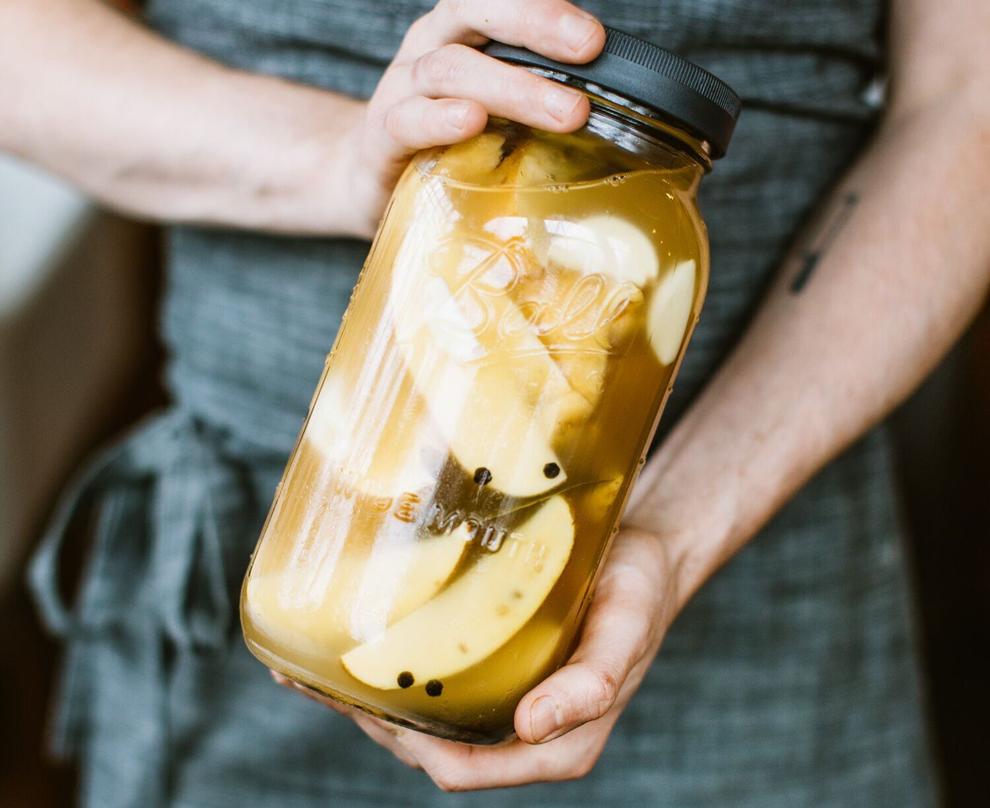 Fermented Jojos
Yields: 2 lbs fermented potato wedges
1 qt water
2 Tbsp kosher salt
9 medium cloves garlic
1 tsp black peppercorns
1 bay leaf
2 lbs russet potatoes (do not substitute another kind of potato)
In a large bowl or 8-cup measuring cup, make the brine by combining water, salt, garlic, peppercorns and bay leaf. Stir until salt has dissolved.
Cut potatoes lengthwise into wedges and place them in a wide-mouth half-gallon jar. Pour brine over potatoes, making sure that they are completely submerged. Screw lid onto jar so that it is just "fingertip tight."
Do not overtighten the lid, as you will need to loosen it twice a day during the fermentation period to "burp" the jar (release the buildup of carbon dioxide).
Place jar in a bowl in case any liquid spills out during burping. Ferment potatoes for 3 to 5 days.
---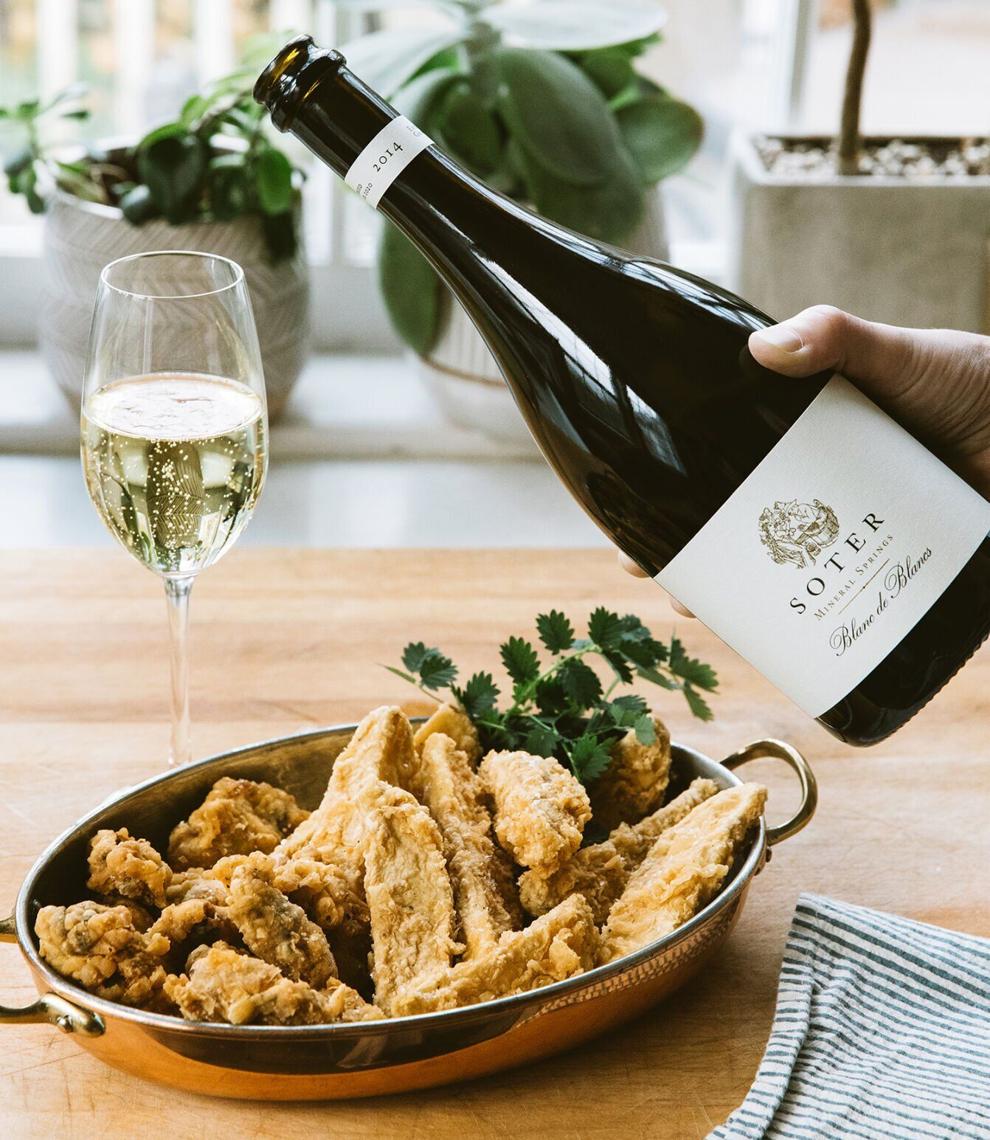 Chicken-Fried Oysters and Fermented Jojos 
Yields: 6 servings as an appetizer
1 to 2 dozen oysters
1 jar fermented jojos
6 cups all-purpose flour
2 Tbsp kosher salt
1 Tbsp ground black pepper
6 large eggs
½ cup water
1 gallon frying oil, preferably peanut
Shuck and strain oysters, placing them on a plate lined with a paper towel to absorb any extra liquid.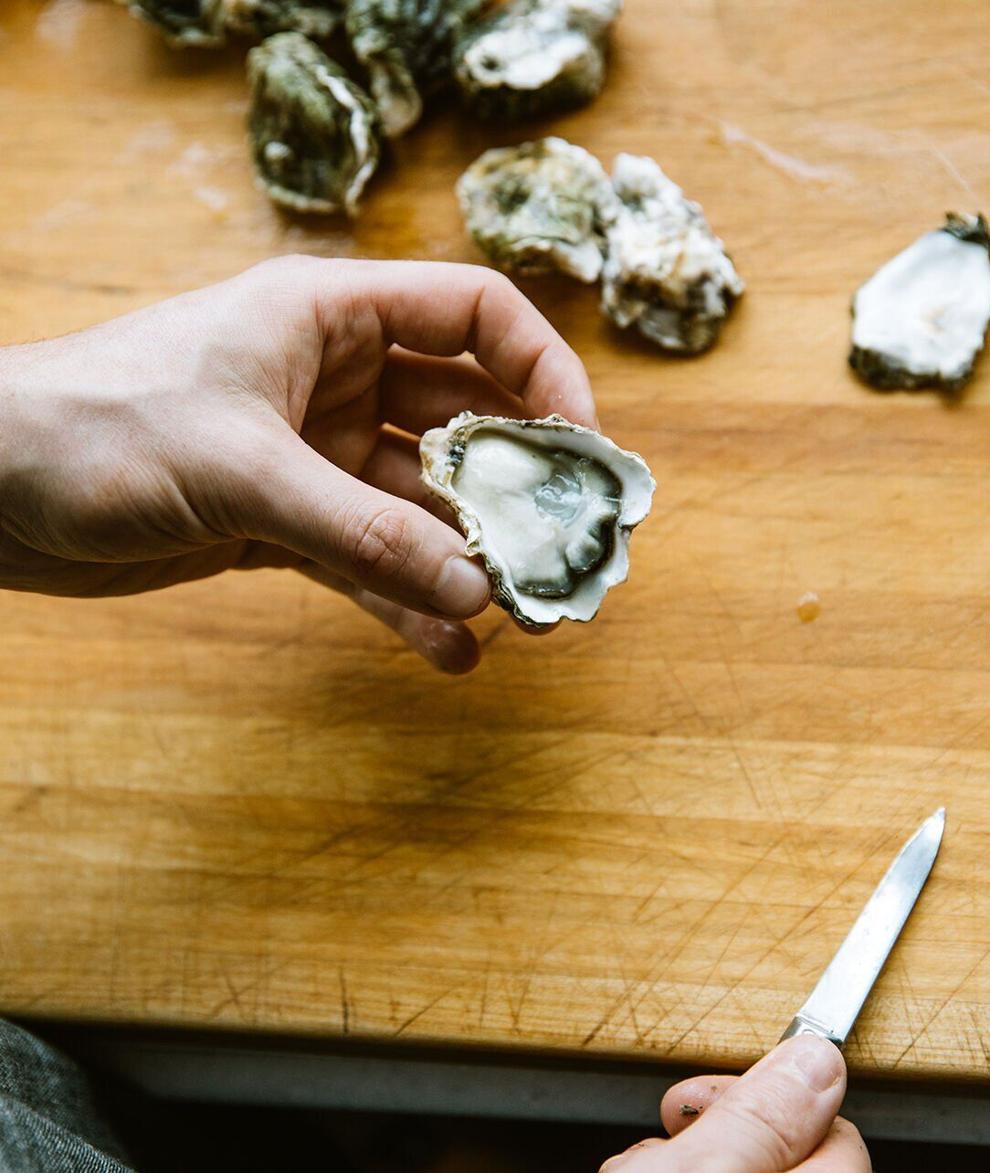 Remove jojos from jar and dry them with a linen kitchen towel or paper towels and place on a separate paper-towel-lined plate.
In a large bowl or pan, stir together flour, salt and pepper. You will want something big enough to get your hands in to bread jojos and oysters. In a separate large bowl, make the egg wash by combining eggs and ½ cup of water and whisking until completely smooth.
Pour oil into either a deep fryer or a 6-quart Dutch oven and heat to 350°F.
Prepare jojos for frying. Toss each potato wedge in flour to coat, dredge in egg wash and then coat in flour again. Try to work cleanly, using one hand for egg wash and the other for flour coating.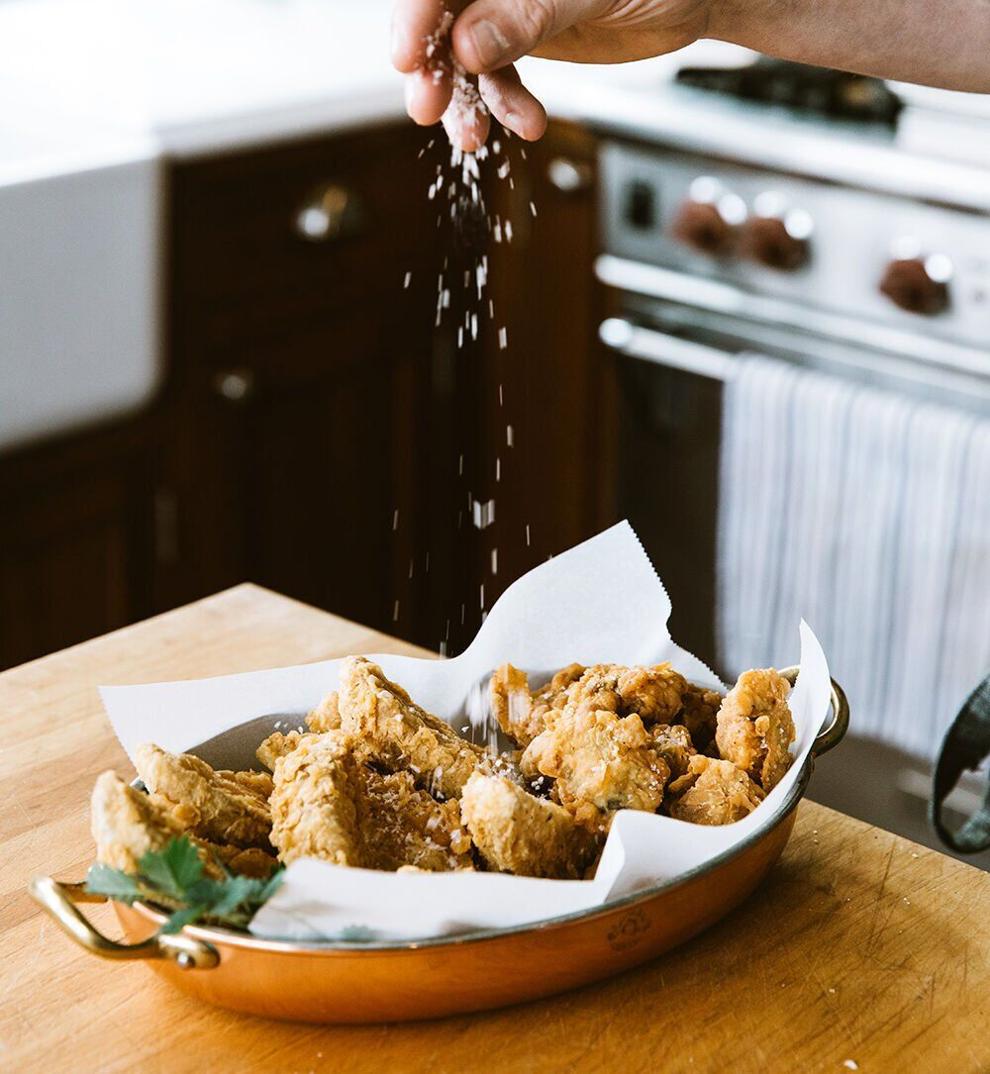 After coating all jojos, prepare oysters for frying using the same process: coat each in flour, then in egg wash, then a second coating of flour. Line a sheet pan with paper towels.
Fry jojos first, carefully placing them into preheated oil in deep fryer or Dutch oven. Cook for 8 to 10 minutes, until golden brown. Remove jojos from oil with a slotted spoon (or fryer basket of deep fryer) and place on prepared sheet pan. Sprinkle with salt. Make sure that oil temperature is at 350°F before continuing, then repeat with oysters, cooking them for 4 to 5 minutes. Serve immediately with jojos.