Along with this centerpiece recipe of Soter Vineyard's riff on Peking duck, chef Clayton Allen shares a couple of insider tips for success. First and foremost, he says, "You want to render the duck's fat to give you as much texture in the skin as possible, while making sure the tougher legs are tender but the breast isn't over cooked."
"We can accomplish this with two tricks," he explains. "The first is to find a lean duck: Seek out a duck that is specifically a Peking-style duck, as they tend to be air-chilled and on the leaner side. The second is to separate the skin, blanch the duck and then let it air-dry again in the refrigerator overnight." 
Note that this recipe is a two-parter: you'll need to prepare and air-dry the duck for a day prior to roasting and serving it. 
---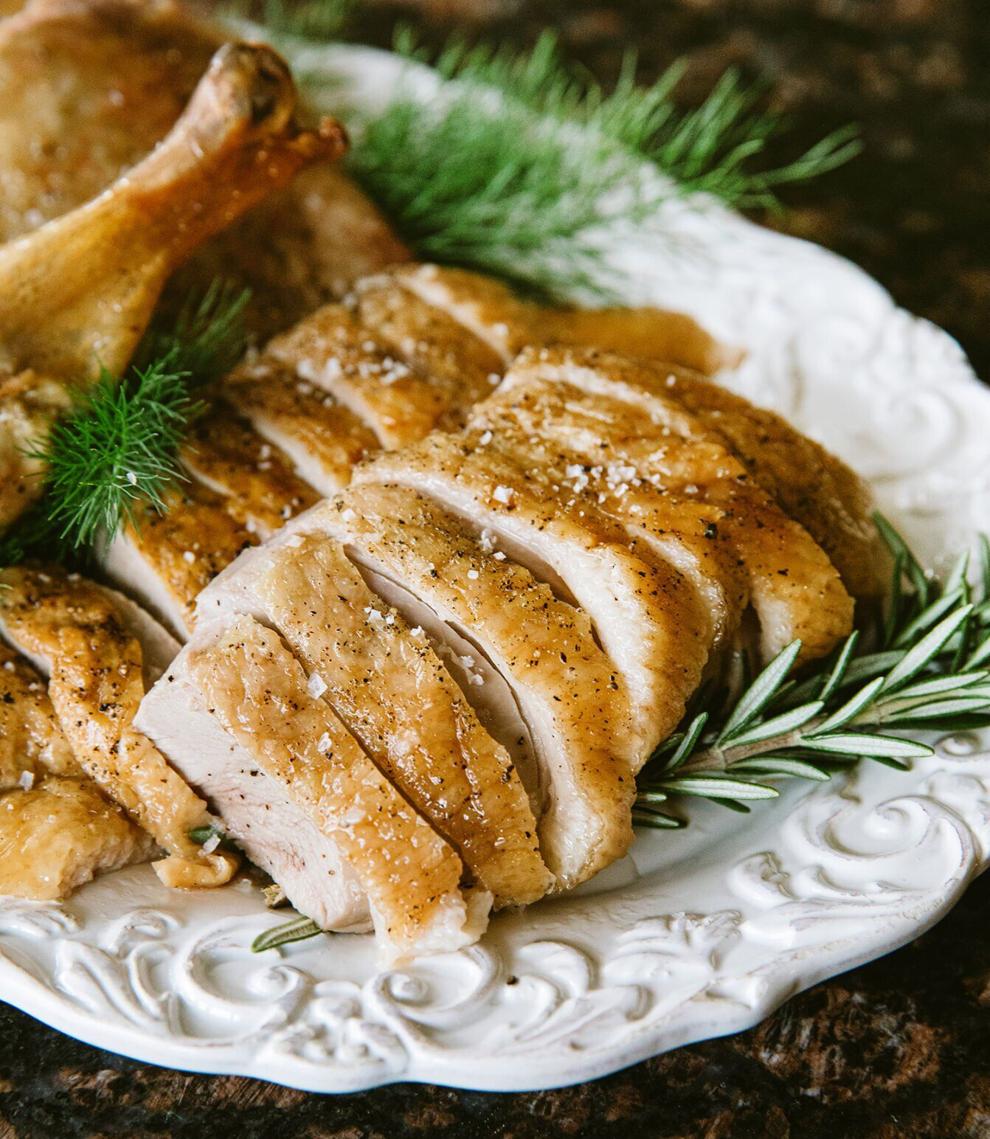 ---
Whole Roasted Duck
1 whole air-chilled Peking-style duck (5 to 6 lbs)
kosher salt
ground black pepper
Fill a 6- to 8-quart pot three-quarters full of water and bring it to a boil over high heat. While water comes to a boil, prepare the duck.
Remove innards from duck. Place duck, breast side up, on a sturdy, nonslip cutting board. Using your fingers and a nonserrated, rounded butter knife, separate skin from flesh of breast and thigh meat. Be sure to keep skin attached near wings, spine and legs.
Move duck from cutting board into a clean kitchen sink. Carefully pour half of boiled water over duck. Flip duck over and repeat with remaining water. Transfer duck to a 12-inch roasting pan with rack. Make sure to use a rack that lifts duck off the bottom, allowing air to pass underneath. Liberally season duck with salt and pepper. Place duck in roasting pan, uncovered, and then into refrigerator to dry out for 20 to 36 hours.
---
One hour before you plan to cook duck, remove it (still in roasting pan) from refrigerator and place on countertop so that it can come to room temperature. Preheat oven to 350°F.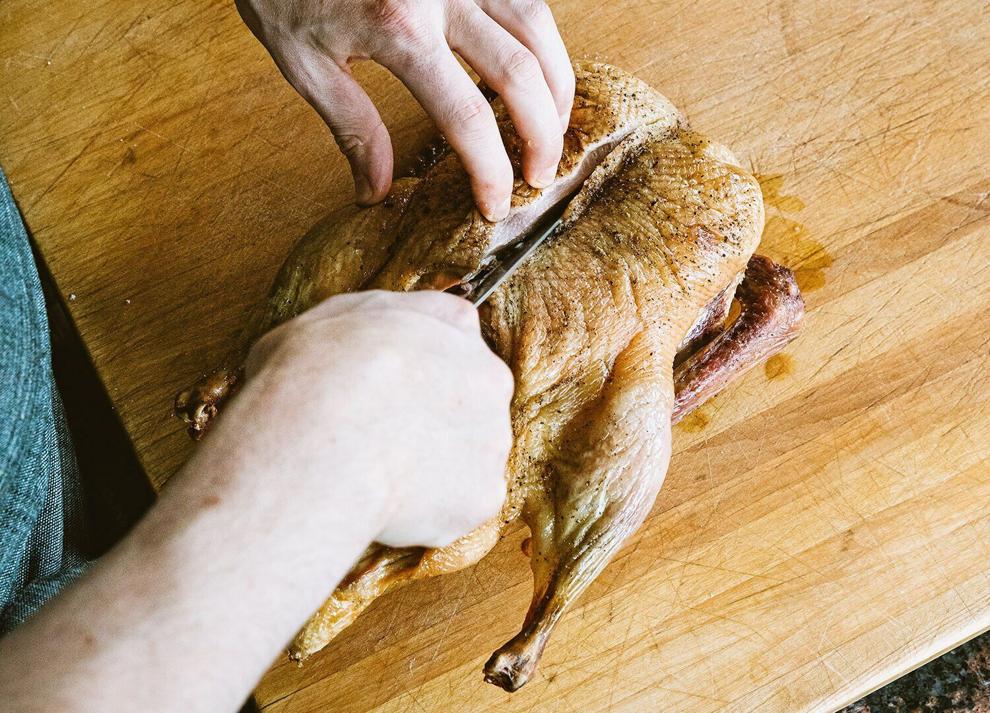 Roast duck for 60 minutes, rotating pan halfway through. Reduce heat to 275°F and continue cooking for another 30 to 45 minutes, until duck has darkened in color and fat has rendered from duck into bottom of the roasting pan. Remove the duck from oven and allow it to rest in roasting pan for at least 20 minutes before carving.