More than 80 million Americans with low incomes were receiving health coverage through the federal-state program in January. The program now c…
Visiting places like parks, forests and beaches has been associated with improved mental health in several studies.
Por 7 a 2 votos, los jueces ni siquiera llegaron a los méritos del caso, resolviendo que los estados e individuos demandantes, dos personas de…
Over 230 commonly used cosmetics contain high levels of a toxic chemical linked to several health issues. This is according to a new study by …
For the times we can't be in air conditioning 24/7, there are thankfully many low-cost, energy-efficient ways to cool off during summer heat t…
Justices rule that Republican state officials and individuals did not have standing when they brought a suit arguing that a change in the tax …
The country continued this week on a path to reopening from the Covid-19 pandemic, with major population centers such as New York and Californ…
Families are mourning loved ones who died of coronavirus after being hesitant to get the Covid-19 vaccine. CNN's Ed Lavandera reports.
There's an overwhelming number of Type 2 diabetes medications available, but waiting too long to adjust treatment can have long-lasting negati…
An estimated 3.2% of adults ages 50 or older have very low B12 levels, and up to 20% may have borderline deficiency.
A study of over 9,000 kids found that kids who eat a lot of ultra-processed foods are more likely to be overweight as adults.
While it has been known for some time that following a diet rich in oily fish can play an important role in physical health, new research has …
As US states lift more coronavirus restrictions, experts are worried people who aren't fully vaccinated could contribute to further spread of …
The "No PFAS in Cosmetics Act" was introduced after a study found high levels of a marker for toxic PFAS substances in makeup products.
A sore throat, headaches and a runny nose are the most common symptoms for people infected with the Delta variant of Covid-19 in the U.K.
Lemon water is a healthy beverage that can be used to control your appetite and prevent fatigue. 
With temperatures rising around the globe due to climate change, wildfires have only expanded in size and hazard, raising widespread concerns …
Blood pressure and heart rate can drop just by watching cute animal videos, according to this new study. Buzz60's TC Newman has more.
California lifted most of its Covid-19 restrictions Tuesday as part of a grand reopening in which the state will end capacity limits, physical…
Dealing with back pain on a day-to-day basis is horrible. Here are a few key stretches you can do in the morning to help increase mobility. Bu…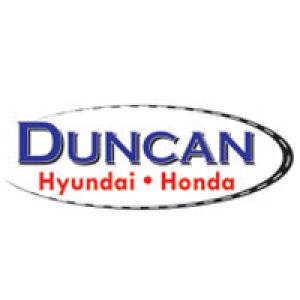 Duncan Ford Lincoln Mazda
California is the leader in air pollution in the United States and there is a wide range of health impacts associated with poor air quality. S…
As the US is expected to surpass 600,000 Covid-19 deaths, the Delta variant continues to threaten. CNN's Nick Watt reports.
If you have wondered whether you should exercise when you are not feeling well, experts have some advice. Buzz60's Keri Lumm has more,.
England's plan to lift all Covid-19 restrictions on June 21 has been scuppered by the Delta variant of the virus, Boris Johnson said Monday.
A Houston hospital is sued after demanding all staff be vaccinated, as debate grows over vaccination requirements for workers, customers, and …
Check out five ways you can improve and maintain your mental health, how to find the perfect financial advisor, and more videos to improve your life.