When it's time to spring-clean, we may think we have to tackle every single item on the to-do list right away. But actually, there are some home-maintenance tasks that it's better to wait until fall to complete.
To help you sort out which things to spring-clean ASAP and which can be safely put off for a few more months, we've compiled the list below. Then, you can breathe a little easier knowing that it doesn't have to all get done right away.
Spring clean now
Dryer vent
Because a buildup of lint in the dryer vent is a potential fire hazard, it's a good idea to clean out the dryer vent ASAP. Also remember to clear out the lint filter after every use.
Outdoor space
If you plan to enjoy your backyard this spring and summer, getting it ready should be near the top of your to-do list. Before you start mulching or planting anything new, this typically means starting by clearing out any debris, sticks and leaves that have collected over the winter, as well as sweeping the deck or any patio areas. Clearing out the front yard will also boost your home's curb appeal.
Textiles
Most of us already clean our bath towels and bedding regularly (right?), but in the spring, add other textiles, like window curtains, throw pillows, blankets and stuffed animals to that list.
The reason: Besides eliminating germs and bacteria, it will cut down on springtime allergens so your entire family will sniffle less.
Windows
Especially if winter weather has left your windows streaked and dirty, spring is a great time to wash them. Plus, washing the windows now will let you enjoy a clear view and more sunlight all spring and summer long.
If you're washing the windows yourself, consider investing in squeegees with expandable poles so you can avoid getting on a ladder.
Remember to choose a wind-free, overcast day (a sunny day will create more streaks), and follow these steps. If you have particularly high windows or aren't sure you want to take on the project yourself, it's a smart idea to be safe and hire a professional.
Air-conditioning vents
Before you turn on the AC for the season, clean all of the vents around your home so you and your family can avoid breathing in dust.
Use the nozzle or brush attachment on your vacuum cleaner to suck up all of the dust and prevent it from circulating in the air.
Can wait until fall
Gutters
Technically, professionals recommend cleaning your gutters twice per year, in both the spring and fall. But if you're realistically only going to clean them once per year, it's best to wait until fall, after the majority of the leaves and branches have fallen, so you can be sure the gutters are properly cleared before winter.
Because of the danger of climbing on ladders and also the chance of coming into contact with dead animals, it's safest to leave gutter cleaning to the professionals.
Carpets
If you plan to clean the carpets in your home, the fall is typically the best time of year to do it.
You'll want to wait until the air is both the warmest and driest, and while it tends to be temperate in the spring, as well, the air tends to be more humid. Don't wait until too late in the fall, however, because you'll want to be able to leave the windows open so the air can circulate, helping dry the carpet faster and prevent mold.
Tips for spring cleaning‌
This doesn't mean you have to start on the top floor and end in the basement. Whatever room you're in, clean all the high areas first — you don't want to be dusting shelves after you've cleaned the floor. An extendable microfiber duster is an excellent way to get those hard-to-reach high spots, whether they're on the ceiling or the tops of your ceiling-fan blades.
When you add water to dirt, it turns into mud and creates a bigger mess. To an extent, the same thing happens with dust. Before cleaning with a cloth, give the area a quick dusting.
To save time, consider using a lightweight vacuum to do your dusting with a soft brush attachment to accomplish some of your dusting tasks.
Don't just clean the walls‌
After placing your drop cloth on the floor, filling a bucket with warm water and adding a dash of mild detergent, you're ready to wash those walls. However, you shouldn't stop there — clean the doors and the baseboards while you're at it.
Don't neglect your plants‌
Dust settles on everything, even plants. Besides providing your in-home greenery with sunlight, water and nutrients, you need to keep them clean, as well. A layer of dust can clog a plant's pores and affect photosynthesis. In some instances, you can just set your plants outside on a rainy day to clean them up.
Spring cleaning is the perfect time to gather all the trash cans in your home, empty them out and hose them down on the inside and out. If there are any stubborn spots, consider using a scrub brush and warm soapy water.
Clean your cleaning tools‌
When you're finished with your spring cleaning, you still have one task left to perform: Clean your cleaning tools. Anything that you clean with collects dirt and bacteria. Over time, these items can and will develop an unpleasant odor. A kitchen sponge is a perfect example of this.
— Spring cleaning tips by Allen Foster, BestReviews
Wondering how to begin decluttering your home? Here's how to tackle the toughest areas of your house:
Room-by-room decluttering
Create a do-it-all entryway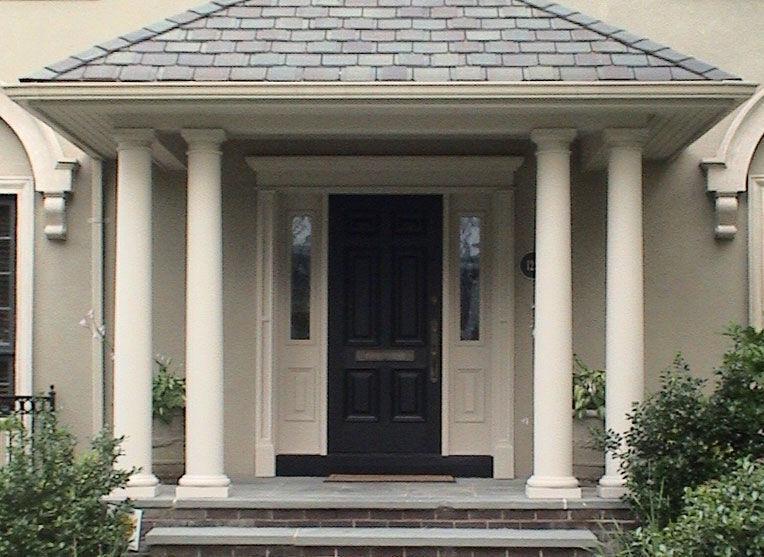 The entry is a sneak peek into the rest of your home, so you want it to be a functional space that also makes a statement. This area tends to become cluttered with miscellaneous items that don't make it too far past the door. Organize the entry space to handle daily in-and-out items. Cover one wall with blackboard paint so you can leave reminder messages, or add fun hooks and shelves to keep keys, mail and other items sorted.
Make over your home office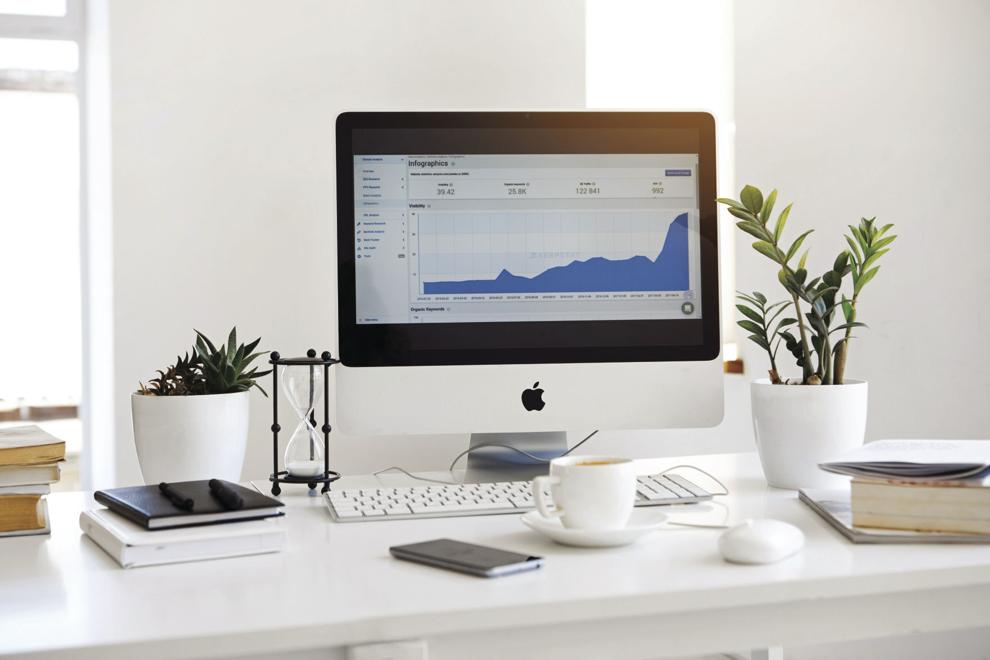 A cluttered office is more likely to serve as a dumping ground than a functional work space. Give this area a "space-lift," and you'll feel the difference immediately. Get rid of furniture and miscellaneous items that are broken or nonfunctional. Then, brighten up the room using paint and a colorful rug. Find useful objects such as desk accessories and file folders that speak to your personality — to make even the most mundane tasks a little more fun.
Donate unused food items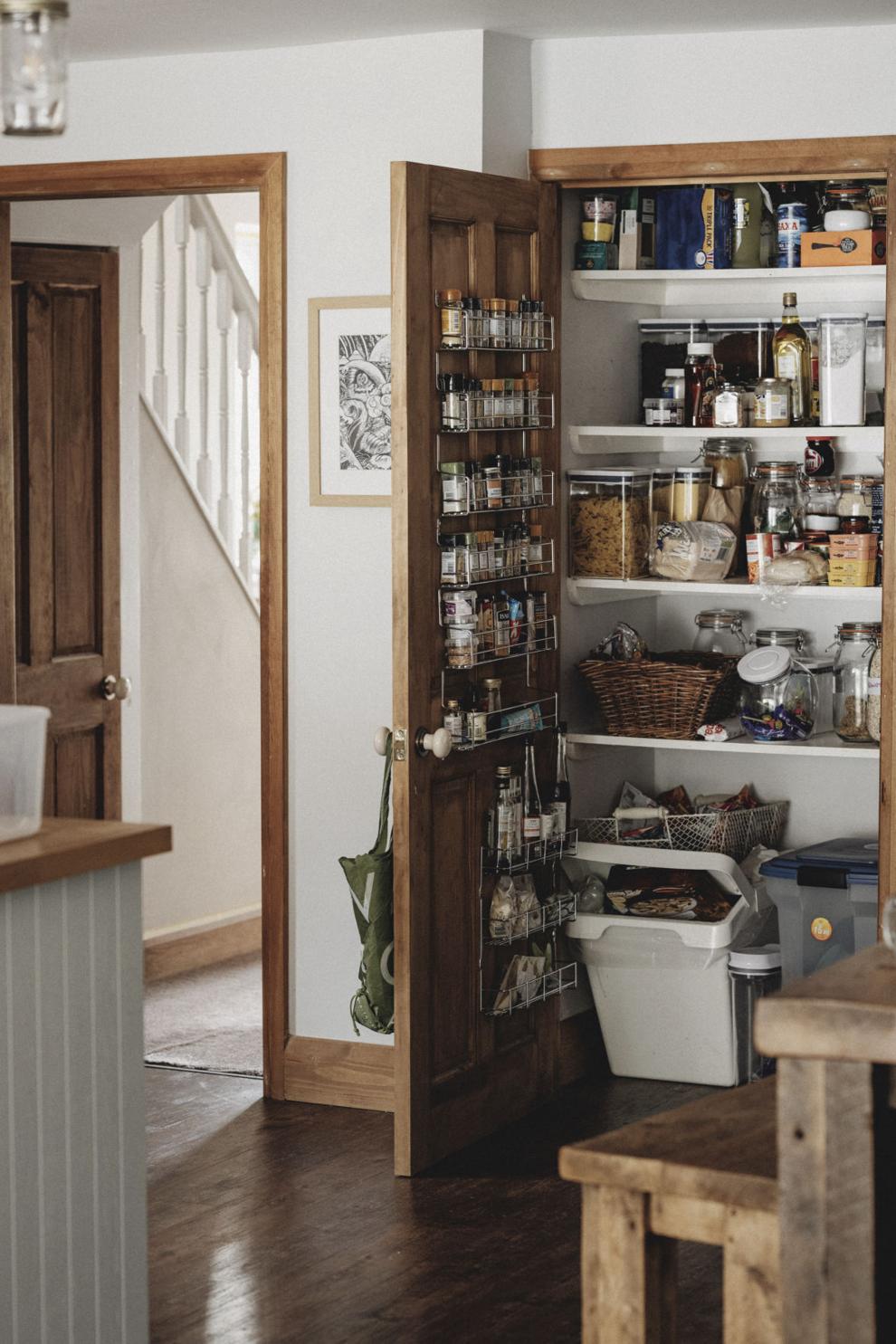 The kitchen can be one of the easiest places to organize. Start by going through the food in your pantry. Box up unwanted items that haven't been opened and aren't expired, and take them to your local food shelf. Next, go through your tableware, pots and pans and decorative kitchen accessories. Donate anything you aren't using regularly or don't love. Giving makes the letting go a lot easier.
Edit furniture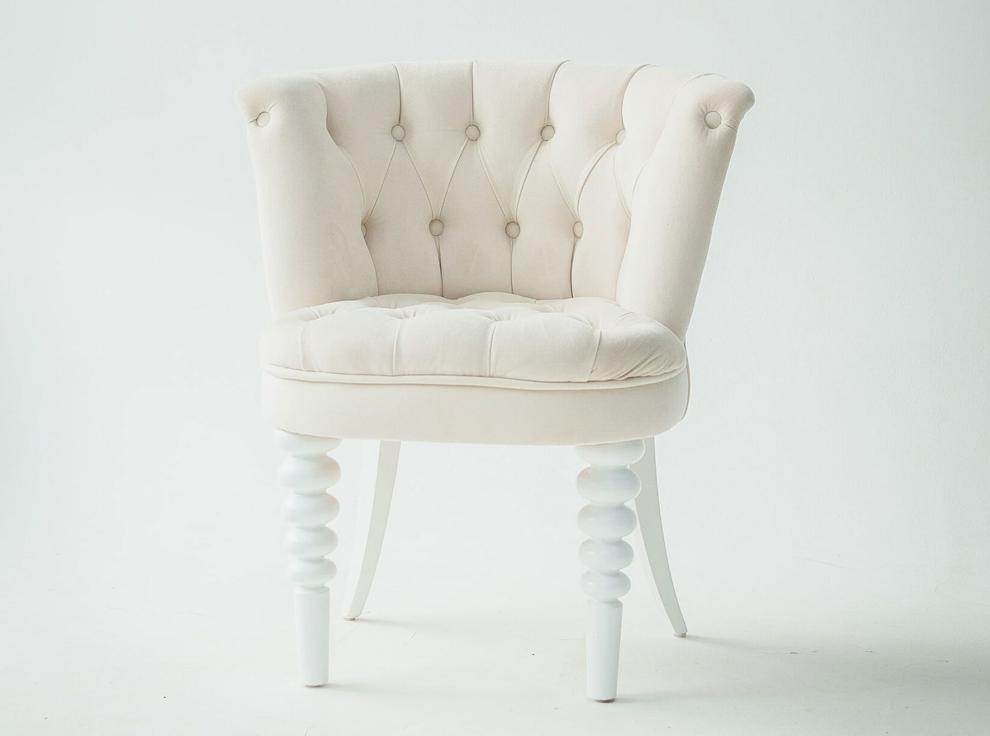 Your home should reflect your personal style. If you are using furniture that was passed down to you, make it your own by painting it a new color or swapping out hardware such as drawer pulls. Don't let sentimentality bully you into keeping items that are just not you. If a hand-me-down isn't working for you, let it go, and make room for a piece that you really love.
Inventory your closet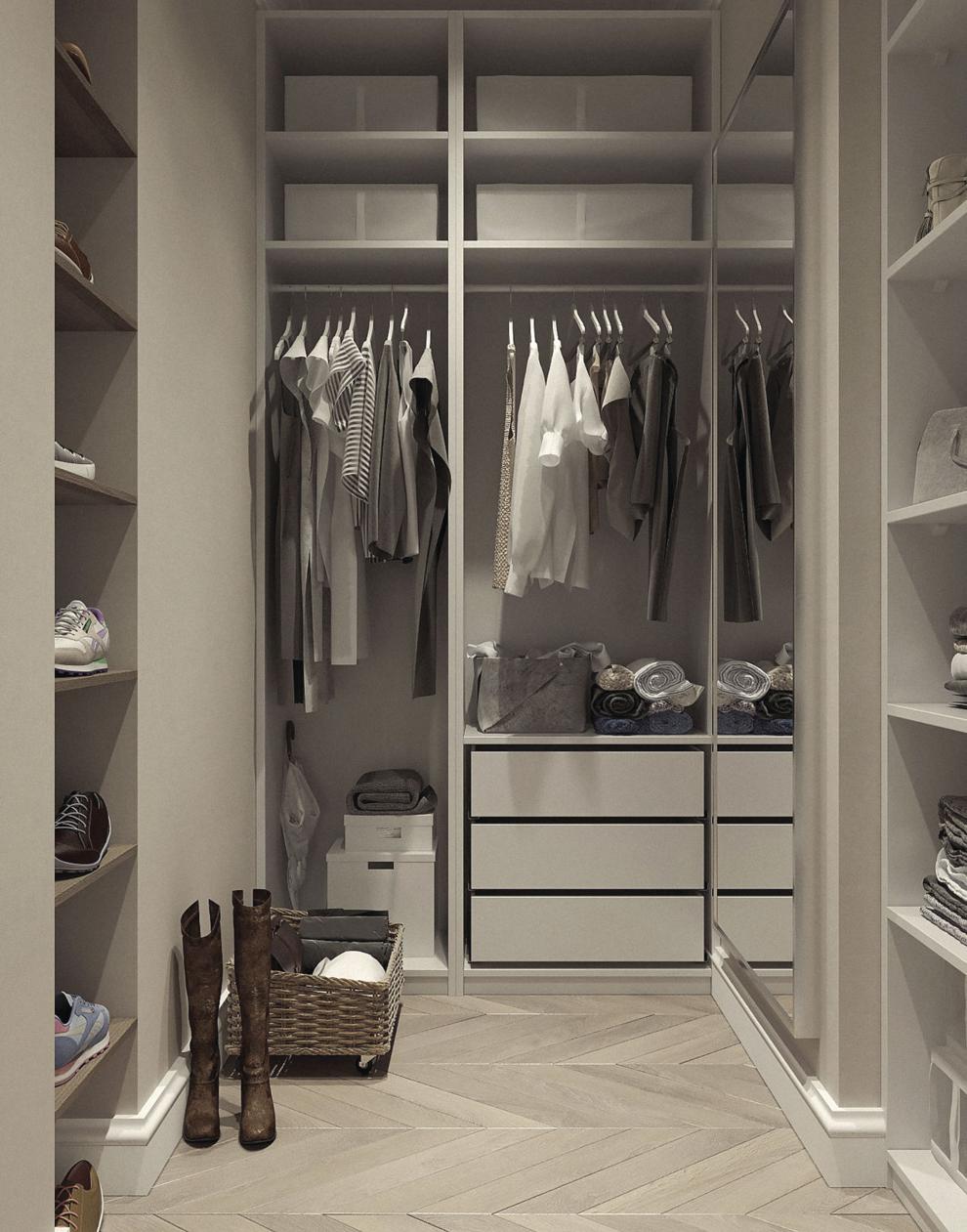 Organizing closets is a great opportunity to take stock of how much stuff you own versus what you really use. Pull all the items out of your bedroom closet, and sort them into like categories. Then, get out similar items stashed under beds or in a spare-bedroom closet. Once you have items in a single place, it's hard to ignore excess and duplication.
Clean out your medicine cabinet and linen closet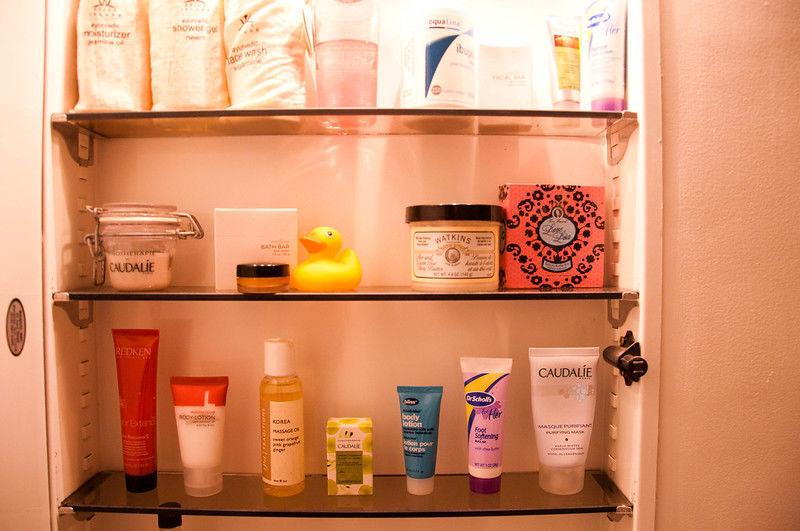 Just like food, medicines and cosmetics have a shelf life. Check expiration dates, and toss anything that's past its prime. Sort through your towels while you're at it, discarding rough, torn or stained ones or repurposing them as rags.
Celebrate your accomplishments
Every time you accomplish a decluttering goal, find a way to recognize it: Take a walk, enjoy a treat, or put money in a jar for a night out.