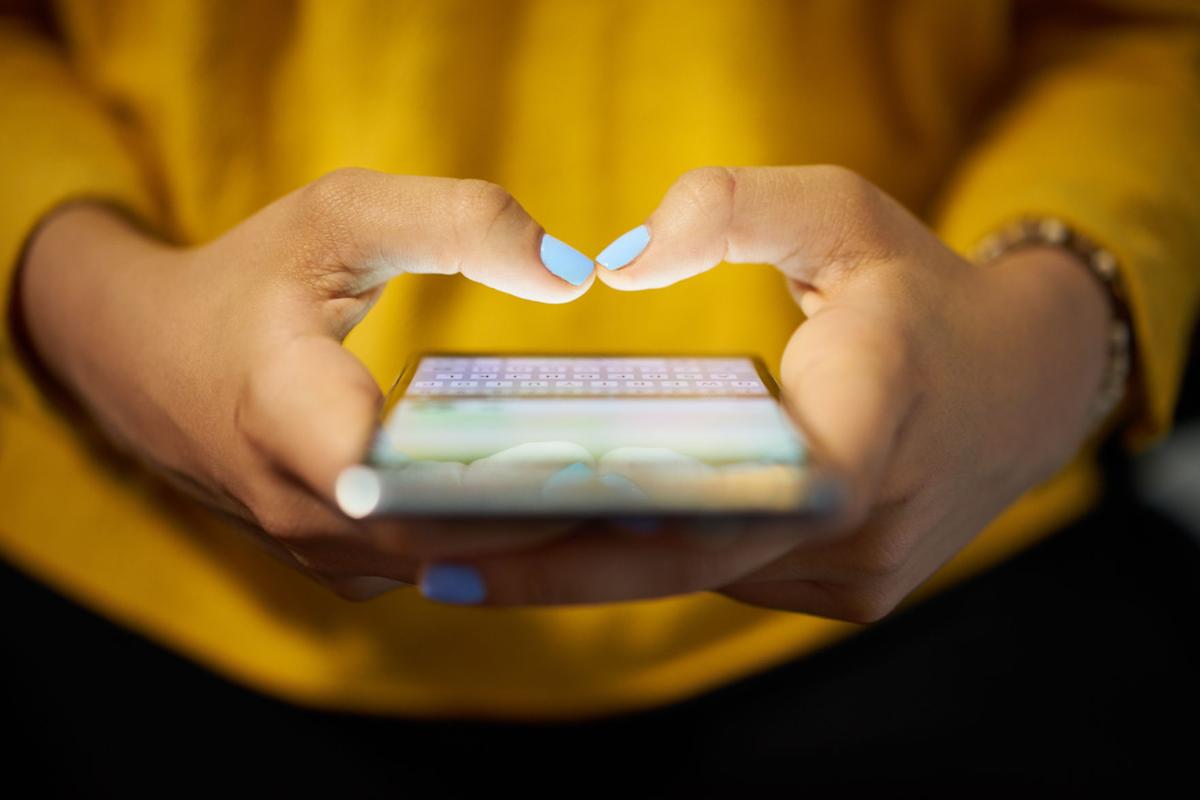 I have been taking some college courses recently, which has involved learning loads of new technology platforms and stretching my old-man brain to the point where I wake up in the morning with sore synapses. All these new tech tools also produced a stunning revelation for me:
Sometimes it's great to have a teenager in the house.
That sentence has never appeared anywhere in the history of human written communication. I'm not kidding. In fact, I Googled it. I put the words "sometimes it's great to have a teenager in the house" into quotes, plugged them into the search engine and got back "No results found."
(In fairness to teens everywhere, I also Googled "husbands are great to have around the house" and got no results, either.)
Anyway, some parents grudgingly accept this fact about teenagers, even if we don't admit it (or write it down, apparently). We are raising a fully computer-trained generation of children — "digital natives" is the oft-used phrase, which I guess makes me a "digital colonial imperialist" whenever I take away my daughter's phone.
The phone! Holy cats, do kids love their phones. They take pictures, post pictures, "heart" their friends' pictures, make videos, post videos, "heart" their friends' videos, insta-snap-text their buddies and do everything else on their phones except actually talk. The only people more obsessed with teenagers' phones than the kids themselves are the parents, who gab incessantly about their children's phones with other parents.
"Does your kid have a phone?"
"How old was he when he got a phone?"
"Do you have rules for the phone?"
"Does she take the phone in her room with her at night?"
"How much do you pay for your phone plan?"
"These phones are so unhealthy for kids!"
"Sorry, I was reading a text just now. What were you saying? Oh right. Phones are bad."
"Ack! My phone battery is almost dead!"
Hanging out with our friends used to be fun. Now, when we get together, all we do is talk about phones. That is, when we're not on our phones because we are bored hanging out with our friends.
Look, grown-ups are as addicted to phones as children are. We know this. We often do not model good behavior when it comes to cellphone usage. (Using the word "model" as a verb is something my college classes have taught me to do.)
And, like I said, parents do appreciate their children's seemingly genetic predispositions for mastering technology. That's especially true when we can't get the Wi-Fi to work or when our phones glitch. It's handy to have a teenager sitting nearby, usually wrapped in a blanket and staring down at their phone, that we can toss our phone to and say things like "Can you get the DraftKings app back for me? I deleted it somehow."
Of course, while fulfilling your fatherly request, the child is downloading all your credit card information and passwords, draining your savings accounts and defacing your profile photos, but isn't that really a small price to pay for the convenience of checking Rudy Gobert's rebound numbers and making roster moves without leaving your Dad Recliner?
But back to my own personal revelation. Because my college courses are all online and use the same educational platforms that my daughter had to learn when schools went all-virtual, my child has been a terrific resource for this old man.
When I had to set up an online quiz for a class, I tried it out with my daughter, who tested the link by taking the quiz on her phone. When I created a presentation that required interactive links, she checked all the hyperlinks and addresses. When I needed a section of an online textbook copied and printed, she helped me out — although the printer still randomly spits out pages of that book every few days even though that assignment was completed weeks ago. Kid needs to fix that printer.
Yes, in addition to washing dishes, taking out the trash and running upstairs to get my reading glasses because I am too old and lazy to climb a flight of stairs when I don't have to, my kid comes in handy when I need emergency tech help, which is frequent.
Sometimes it's great to have a teenager in the house. There, that's the second time that sentence has appeared in this column, not to mention in the history of the world.