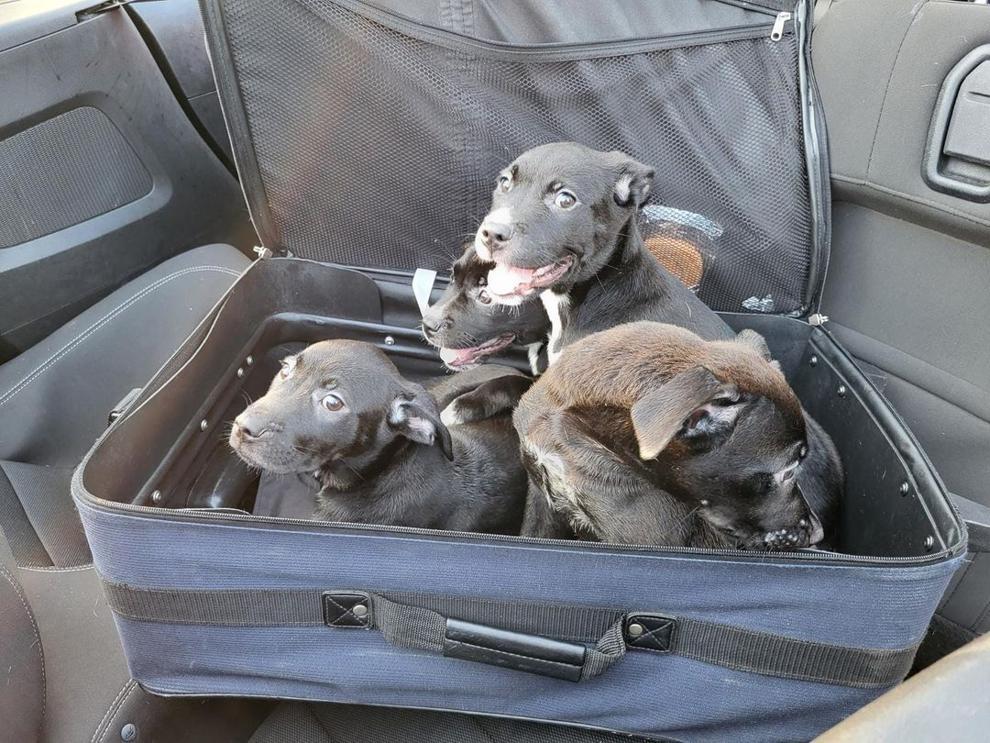 An unusual animal rescue played out along a North Carolina highway when passersby noticed an abandoned suitcase mysteriously "moving" by itself.
It happened Saturday, Sept. 17, and agency officials are lauding the good Samaritans who stopped to investigate.
Their identity and details of where in the county the suitcase was found were not released. Guilford County is about 75 miles west of Raleigh, along Interstate 40.
"They saw the suitcase moving, and a nose was poking out of an unzipped corner. There were four puppies in the suitcase," shelter officials said. "They were shocked as to what they found, and immediately brought them to the shelter."
The four puppies, all female, are about 10 weeks old and are believed to be "Labrador/pit bull mixes." The shelter has given them "suitcase/travel names," including Tumi, Samsonite, Stowaway, and Carion (carry on).
The couple who found the suitcase brought it to the shelter along with the puppies, but an inspection of it gave no indication of an owner.
"This was a first for us," shelter officials said. "These puppies will now be medically evaluated and hopefully up for adoption or rescue soon."
News of the rescue has gotten hundreds of reactions on social media, with most lauding the rescuers and condemning whoever left the dogs trapped.
"This just breaks my heart and makes me so angry all at the same time," one woman wrote on the shelter's Facebook page. "It's so cruel. They all had to be terrified."