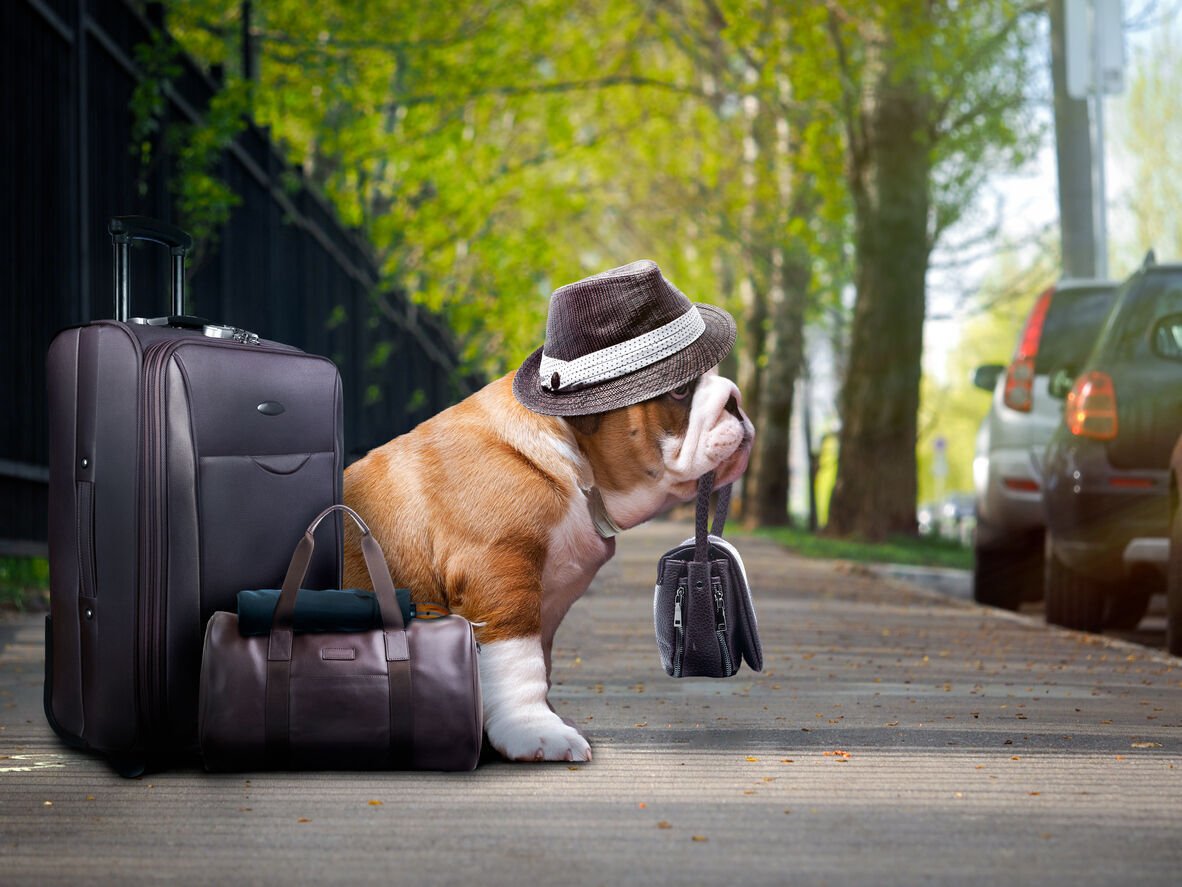 Fun fact: In the U.S. today, there are more pets than there are people! Additionally, Americans are adding furry family members to their "packs" at a higher rate than ever before. About 67 percent of American households currently have pets, which is up from 56 percent when the first such numbers were recorded back in the '80s.
Pet parents love to travel with their furkids! Approximately 78 percent of Americans who have pets travel with them each year. Not surprisingly, the travel industry has caught on to this trend. From hotels welcoming pups with doggie treats and toys, to restaurants offering special doggie menus, the travel and hospitality industries are doing their best to accommodate the rapidly rising pet parent demographic.
To get a better sense of the demands and habits of travelers and their four-legged sidekicks, TripsWithPets conducted an online survey. The results may surprise you!
Hunting for hotels
Ninety percent of pet parents we polled told us they shop around online for the best pet-friendly options before booking a place to stay. Meanwhile, 10 percent of respondents prefer to book with a pet-friendly hotel chain they know and love, rather than researching and booking online.
Surprisingly, although pet-friendly accommodations are increasingly plentiful across the nation, 34 percent of our respondents admit to sneaking their pet into a hotel at some point while they traveled. Their reasons varied: some found their preferred accommodation didn't allow pets, or their pet was excluded because of size, breed, or type restrictions. Others believed the pet fees were too steep.
It's all about the amenities
Pet-friendly accommodations vary widely in terms of amenities and "extras" - a fact not lost on travelers with pets. An impressive 78 percent of respondents noted that pet amenities factor greatly into their decision about where to stay while on a trip.
Interestingly, the most-preferred amenity in our survey was pet concierge services. This sounds like a special staff member who pampers pooches, but it really just means that the hotel provides a list of recommended pet-friendly services, businesses, and things to do in the area. Other priority pet amenities include: a designated pet potty area (30 percent), pet welcome treats and gifts (25 percent), and pet-sitting availability (9 percent).
Not only do pet travelers want these amenities--they're also willing to pay a pretty penny for them. Over 90 percent of our respondents reported they would pay extra for pet-friendly accommodations. Most were willing to spend up to $50 per night for their pets, and some were even willing to pay more.
Pet travel is perking up
We see everyday that people love to vacation with their pets, and want to accommodate them well. But even we were impressed with our survey findings. Eighty-eight percent of our respondents told us they've stayed at a pet-friendly accommodation at least once in the past two years. And people aren't only going on close-to-home "staycations," either; over 68 percent travel between 100 to 500 miles from home with their pets.
Americans have an ever-increasing attachment to their pets, and want to take these cherished family members everywhere they go. The increasing numbers of pet travelers and their financial impact ensures that pet travel will become easier, more fun, and more rewarding all the time.
About TripsWithPets
TripsWithPets has been helping pet parents find pet-friendly accommodations since 2003. TripsWithPets provides online reservations at over 30,000 pet friendly hotels & accommodations across the U.S. and Canada. You'll find thousands of pet-friendly destinations like Greenville, SC, Nashville, TN, and Pasadena, CA. When planning a trip, pet parents go to TripsWithPets.com for all they need to book the perfect place to stay with their pet -- including detailed, up-to-date information on hotel pet policies and pet amenities. #jointheroadtrip