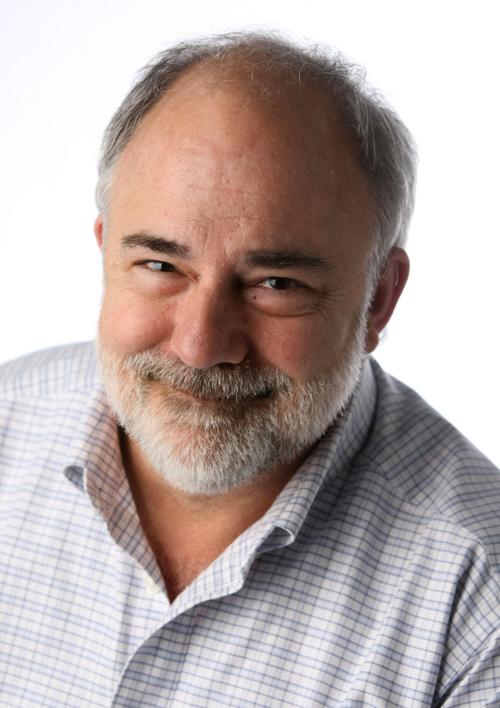 The words of wisdom came from George Wall, a retired physician who lives near Virginia Western Community College. After a huge oak fell on his property in May and caused $30,000 in damage, Wall discovered his homeowner's insurance deductible was $17,621.
So I checked my policy, which has been with the same insurer for 26 years and renewed in August. My deductible is a flat $500, which was a relief. But I also noticed the annual premium had jumped from $857 in 2019 to $1,245 this year.
That's a 46 % rate hike — huge considering that my one and only claim occurred 11 years ago. Why the increase? I decided to find out. I thought it would take a simple phone call to my agent. Ha!
About eight hours later, I finally crawled out of that wormhole. By then I'd had 11 phone calls and conversations with 12 people at three different entities — my agent, my insurer and a consumer reporting service the insurer uses to gauge risk. It left me feeling like the ball in a ping-pong match.
I'm not going to name those three entities. But the agency used to be Roanoke based. Then a big bank bought it, and that bank later merged with another big bank. The agency has a new name, and now it's a huge and impersonal out-of-town outfit. The insurer is a big company that writes policies in all 50 states. The consumer data reporting service is a well-known corporation.
I started by calling the agency, where I spoke with a woman named Kayla. She put me on hold and called the insurer, where she spoke to Mitch in underwriting. When Kayla came back on the line, she said Mitch told her the rate had been based on a National Credit File report from the consumer reporting service.
Kayla said I could dispute the report with the consumer reporting service. She gave me the number, which was an automated line that couldn't hear me.
So I called Kayla back, and asked for another phone number for the consumer reporting service, one that would get me to a living, breathing human. I called again and wound up speaking to a guy named Fred. He said his company had run no reports on me in the past six months. He advised me to call the agency back and get the report reference numbers.
After two calls to the agency, I spoke to a woman named Latoya. She put me on hold for 10 minutes. When she came back, Latoya gave me two different 14-digit reference numbers. One was a National Credit File report on me, the other on my wife, Donna.
Next, I called the consumer reporting service back and spoke with a woman named Michelle. Michelle told me that the report on me had been run that day — well after the insurance rate increase. She offered no information on the report concerning Donna. So I called the agency back and got a guy named Harris. By this time, I was frustrated. I felt like the agency was giving me the runaround. So I asked to speak to a supervisor.
Soon, a smooth talker named Danny came on the line. Danny told me the agency was steering its customers away from my insurer, which had a high loss ratio in Virginia and had increased Old Dominion homeowners prices roughly 30%. Danny also said Kayla should never have advised me to call the consumer reporting service.
"I may need to do some retraining," Danny said.
He also told me the insurer didn't want my business unless I bundled my auto insurance with them. He called my rate hike, "an invitation to leave the [insurer]," and he offered to have one of his reps shop around for a cheaper policy. I agreed.
Next, I called my insurer and asked for Mitch in underwriting — whose name I'd gotten from Kayla. Mitch told me Danny was full of malarkey — although the term he used was unprintable in a family newspaper. The insurer was not trying to dump or gouge its Virginia customers, Mitch said. But it had raised homeowners rates in Virginia by 9%, he added.
Then why was our rate hike almost 50%?
Mitch told me our 2019 rate had been based on Donna's very favorable National Credit File score from the consumer reporting service. And that Donna's 2020 score had dropped 12 ranks. Although the new ranking was neutral, Donna and I were no longer getting the benefit of her older and favorable NCF score.
Next, I called the consumer reporting service back and got a woman named Ann. I gave her the 14-digit reference number for the report on Donna. Ann told me that report had come back a "no-match." Then Ann asked to speak to Donna. Ann asked Donna her birth date and Social Security number.
Ann said the insurer had provided a different birth date and Social Security number when it ran the NCF report on Donna — and that's why it was a "no-match."
Next, I emailed Mitch (at the insurer) and asked him to call me, so I could provide the correct information. When he called, I gave him my and Donna's birth dates and Social Security numbers. He re-ran our National Credit File scores. He said based on those, our homeowners rate for 2020 should be $851, which was $6 less than we paid in 2019, and $394 less than our 2020 bill.
Assuming that new rate reflected the insurer's 9% increase in Virginia in 2020, it appeared we also paid too much for last year's policy, too.
In the meantime, a guy named Tim from the agency called me to collect information to prospect for a new policy. He didn't have our correct birth dates and Social Security numbers, either. The agency's information incorrectly showed Donna was born in 1980 and I was born in 1970. I gave him the correct data.
Later, an agency employee named Katie called me. She said the best homeowners rate she could get us was $1,150 per year with a $1,000 deductible.
"No thanks," I told her. I'd keep my new, lowered $851 rate (with a $500 deductible) that Mitch at the insurer had promised me.
So what happened? I'm still not positive. What follows is an educated guess.
Somehow — probably in the process of our insurance agency getting swallowed by one bank then merged into another, its data on Donna and me got lost or corrupted.
When renewal time rolled around, the agency made up incorrect birth dates and Social Security numbers, and gave those to the insurer, which ran reports that returned "no -matches" on both of us because of the bad data. And that artificially increased our premium.
I've already written the insurance company president a 1,700-word letter detailing this mess. He promised to investigate. Next, I'm going to write the agency. And maybe Virginia's insurance commissioner.
Because that agency has a lot of customers in Virginia. I suspect Donna and I aren't the only ones whose data got corrupted, or whose homeowners rates jumped suddenly.
It's yet another reason you might want to check your homeowners policy, and its terms and premiums.
Be the first to know
Get local news delivered to your inbox!