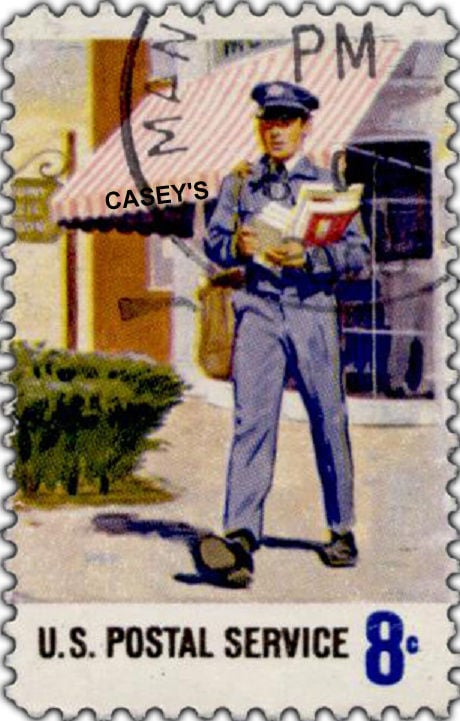 Back in August you may have read about the new novel "A Little Rebellion Is a Good Thing" by Duncan Clarke. Set 50 years ago in a small Virginia city just off Interstate 81, it's a thinly fictionalized account of the retired professor's time teaching at then-Radford College, a women's institution helmed by a dictatorial president, Charles Martin.
That column certainly culled many memories from readers and former reporters of this newspaper. One concerns campus protests — over the right to wear pants. Another involved a minor courtroom drama that could have been headlined "The case of the orphaned iguana."
"Those were the exact years that I attended Radford and I have often told people that despite the fact that I am not Catholic, I got my college education at a convent," wrote Lynn Bryant of Roanoke County.
"I remember well so many of the things that Dr. Clarke told you about. One of my favorite memories was being kicked out of the administrative building by Dr. Martin himself when I was a senior (1970). Why? I was wearing slacks and ladies did not wear pants there!"
Bryant also recalled "fire drills" in women's dorms that Martin used to stage as a pretext to search student rooms for contraband such as alcohol. According to her, at least some students were wise to Martin's tricks.
"One day we had heard that there might be a fire drill that evening. We had a bottle of some kind of prohibited alcohol in our room and knew we would get in trouble if it was found, so we took it outside and hid it in a cinderblock where they were doing some construction.
"We did have the fire drill," Bryant continued. "The next morning we went to retrieve the bottle and it was gone. We figured it made some construction worker happy! One of my college roommates and I still laugh about that to this day."
Jack Chamberlain covered education back then for the afternoon Roanoke World-News and wrote a lot of stories about the college and Martin. But his connections to the institution went beyond work.
"My wife Jo graduated from Radford," Chamberlain wrote. "She hated it. Like a prison, she said."
A series of civil rights lawsuits brought an end to Martin's 20-year reign. The college's board of visitors "promoted" Martin to chancellor and hired Donald Dedmon away from Marshall University in West Virginia. As president, he eliminated student curfews and relaxed some other rules, too.
After Dedmon arrived, "Jo and I were dating then and I invited her to a Radford President's reception. She was reluctant to go. She hated Radford so. She remembered students being kicked out for having beer on their breath. Jo was shocked when Dedmon offered her wine in a Radford wine glass. Dedmon saved Radford."
Chamberlain added: "My daughter went to Radford during the Dedmon era. She loved it."
Carolyn Pillis of Salem was a freshman at Radford in 1969.
"I can't wait to read Clarke's book," she wrote. "I remember protesting for the right to wear jeans to class instead of a skirt, while the guys at Tech were protesting Vietnam! It feels petty now but so much was going on at Radford."
Randy Jones of Christiansburg graduated from Virginia Tech in 1969.
"Since Radford College was the source of most of the dates for the guys at Tech, there was always a steady stream of Tech men driving/riding to Radford for social life," he wrote.
"I remember being amazed, or maybe appalled is the better word, by the way the Radford students were treated by the administration. The women could not wear shorts without also wearing rain coats or similar long coats while on campus even on very warm or hot days. They had to sign out of the dorms for dates and to go home, and be back by certain times. But I was totally unaware of the fire drill scenarios until reading your column."
Jones also recalled a run-in with Charles Martin, at a Radford campus dance.
"It was a warm evening and he demanded that I wear a dress jacket to the dance. I had heard he was a jerk, but had never experienced it until that evening. Luckily I knew some folks in Radford and was able to borrow a jacket for the evening."
Another memory came from Doug Thompson, a journalist in Floyd County who began his career at the tender age of 11 in Farmville. By 19, Thompson was a full-time staffer for The Roanoke Times. He once ended up covering a Radford court case over an iguana.
Its student owner "left it with a [male] faculty member to take care of during her summer break when she went to Europe," Thompson recalled. "But he apparently thought she had given it to him and he gave it to another student."
The first student later took the second student to court in an effort to get her pet back.
"Bob Motley, who worked across the newsroom for the afternoon paper, and I got into a 'pun war' in stories about the iguana fight. Bob called it the 'lizard at odds' and I said there was a pet lizard at Radford who was saying 'Iguana go home.'
"Our puns got so bad that Barton Morris, then the executive editor, came into the newsroom and told both of us that if either used anything that remotely resembled a pun on any story, both of us would be looking for another job.
"I later learned that [Charles] Martin did not like the puns and had complained to Morris."
And what happened to Thompson? Well, he got fired. But that had nothing to do with puns, or Radford or an iguana.
The editors hired Thompson on the condition that he enroll in college. So he did, at Roanoke College in Salem. Years later, in 2009, he grinned as he told me something like, "They never said I had to attend class."
And when they found out he wasn't, Thompson got the boot. He moved on to a newspaper in Illinois, then into careers as a Washington, D.C., power broker, political consultant and internet news visionary. He retired to Floyd with his wife, Amy, in 2004.
Since then, his writing and photography have filled many pages of The Floyd Press.
Thanks for all the memories, readers. Please keep those emails, letters and phone calls coming.
Be the first to know
Get local news delivered to your inbox!