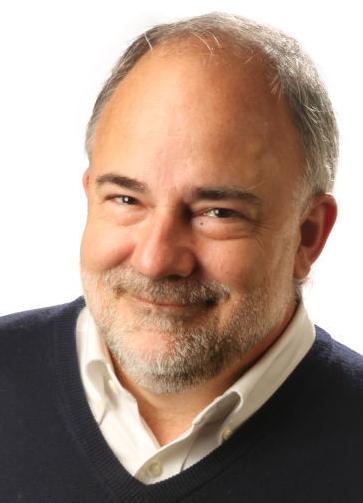 I have friends who swear by their home warranties, which are basically insurance policies for anything that could go wrong in a house. Those folks pay premiums for the coverage, and the monthly cost is akin to dinner for two at a decent restaurant.
In return, they believe, they get some peace of mind. If any major appliances go on the fritz — or something else goes wrong in the plumbing, the heating, electrical or air-conditioning systems — they're covered.
No worries about large and unanticipated expenses, such as thousands out of pocket for a new furnace.
Sheila Harper of Roanoke was in that crowd. She owns a couple of rental duplexes in northeast Roanoke. And since 2015, Harper's been paying $70 per month on each for home warranties, via auto-withdrawals from her bank account.
Until recently, Harper had never made a claim.
Then on July 8, the washer-dryer combo machine in one of the duplexes broke. The ensuing weeks turned into a dizzying odyssey of "repairs" that fixed nothing, empty promises from customer service reps and buck-passing by people in at least three states.
Before we get deeply into those weeds, let me tell you just a little bit about Harper.
She speaks with a pleasant Caribbean accent — that's because Harper was born and raised in Trinidad, an English-speaking island off the coast of Venezuela. After high school, she moved to Washington, D.C., to attend college — and later graduate school — at Howard University. That was in the late 1960s.
Today, she's retired after working decades in mortgage banking, a career that began in California and took her to Texas, Ohio and finally to Roanoke. One of the things Harper did during that career was teach and supervise customer service reps in the banking field.
"I designed and developed a customer-service program for Dominion Bank," Harper said.
So she knows a lot about how things are supposed to work in the realm of customer service. Which brings us to July 8, when a tenant in one of Harper's duplexes called her with a problem.
That duplex has a combination washer-dryer — an all-in-one appliance that both cleans and dries laundry. The problem was it stopped drying the tenant's clothes.
Harper called the company from which she'd purchased a home warranty policy. (I'm not naming it because the company appears to have changed names twice and I couldn't figure out who to call.) It was her very first claim.
She said they sent a technician named James the following day. He diagnosed the problem as a bad circuit board and ordered a new part.
Two weeks later, James returned and replaced the circuit board. He informed Harper's tenant the machine was working. After he left, the tenant discovered it still wasn't drying her laundry. The tenant called Harper again.
Harper called the warranty company again. This time they sent another technician named Keith. He diagnosed the problem as two other bad circuit boards, which he ordered.
But when Keith returned and replaced the other circuit boards, the appliance still would not dry clothes. By now we're into August and a fix still wasn't in sight.
So Harper called the warranty company yet again.
The company assigned the problem back to the first technician, James. He made a third visit to Harper's duplex — the fifth service call in all counting the other two visits Keith had made. James checked out the nonworking machine and called his boss, Harper said.
The boss told James that the warranty company would replace the appliance, and that the company would contact Harper within two days. They did not, Harper told me.
So Harper called the company yet again. On Aug. 17, James called her back and gave her a toll-free phone number Harper could call to get a replacement machine.
Harper called again, and the result was an Aug. 19 email from a second company with a different name.
"Great news!" that email began. "We've approved the replacement of your clothes washer."
The email went on to say that Harper had the option of accepting $659, or choosing a replacement appliance from a website to which the email directed her. Problem: The company was offering only to replace a washer, rather than the washer-dryer combo unit Harper owned.
That's when Harper began burning up the phone lines, and documenting every customer service contact.
On Aug. 19, she called the warranty company and spoke to Christina, who transferred Harper to a second customer service rep. That rep transferred Harper to a third person and Harper found herself on hold. She hung up after 30 minutes.
On Aug. 20, Harper called again. This time she got a rep named Carol, who transferred Harper to a supervisor named Markisha. Markisha, who was in North Carolina, told Harper she had emailed the claims department and Harper would hear from it within two days.
Five days passed; Harper said she heard nothing. So she called again. On Aug. 25 she spoke to Tammy, and got no satisfaction.
On Aug. 31, Harper called yet again. This time, she spoke to reps Justin, Deseree and Drew. Drew, who was in Arizona, told Harper he would email the claims department again. But nada.
On Sept. 3, Harper tried again. This time she spoke to George, who was in Florida. He promised to "escalate" Harper's issue, and copy her on the email he was sending the claims department. Harper never received the promised copy from George.
On Sept. 4, Harper called yet again. This time she spoke to Oscar, who transferred her to Richard, who works in "case management." Richard confirmed she was due a washer-dryer replacement, rather than a mere washing machine, and promised to "escalate."
That same day, Harper received yet another email from the second company.
"Good news!" it began. "We have approved the replacement of your Clothes Washer."
Harper could select it from a specific website or accept a check for $759. But alas, they got it wrong again. Like the last time, the company was offering to replace only a washer, rather than a more expensive washer-dryer combo.
Instead, Harper threatened to go to the media. "No, no, no, don't do that," someone else at the warranty company told her. "We can straighten this out." Understandably, Harper was skeptical.
Sept. 10 is when Harper contacted yours truly, at the recommendation of a friend for whom I had helped iron out some other consumer problem. Harper and I spoke on the phone for at least an hour. I promised Harper I would jump on the issue beginning Sept. 21 (because my daughter was getting married Sept. 19 and I needed to focus on that).
And I did exactly nothing until Monday, when Harper called me again with some news. In the meantime, she'd kept calling the warranty company, where she spoke to Joan and Daniel, and later, a guy named Tariq.
On Sept. 11, a third company sent Harper yet another "good news" email, offering $1,825.10 to replace her "clothes washer." This time she took the money because the offer was enough to buy a new washer and dryer for the duplex. The check arrived Friday.
From a little sleuthing I did online about these companies, it appears they have rebranded a couple of times, and that's why there were so many different companies involved in this warranty saga.
Now Harper is wondering if merely talking to me about her problem was some kind of good-luck charm that roused the customer service gods and caused things to shift in her favor.
The bottom line is, over the past five years, Harper has shelled out roughly $8,400 in warranty premiums, plus $100 for the first service call by James on July 9. From that, she has benefited to the tune of precisely $1,825,10. Meanwhile, the warranty company has profited to the tune of $6,674.90.
Stories like hers are why I've never purchased a home warranty — and why, when we spoke Monday, Harper was on her way to her bank to block any more warranty premium withdrawals from her account.
"I didn't get all my money," she told me. "But at least I got some of it back. I learned a very expensive lesson. They're not going to get my money again."
Be the first to know
Get local news delivered to your inbox!