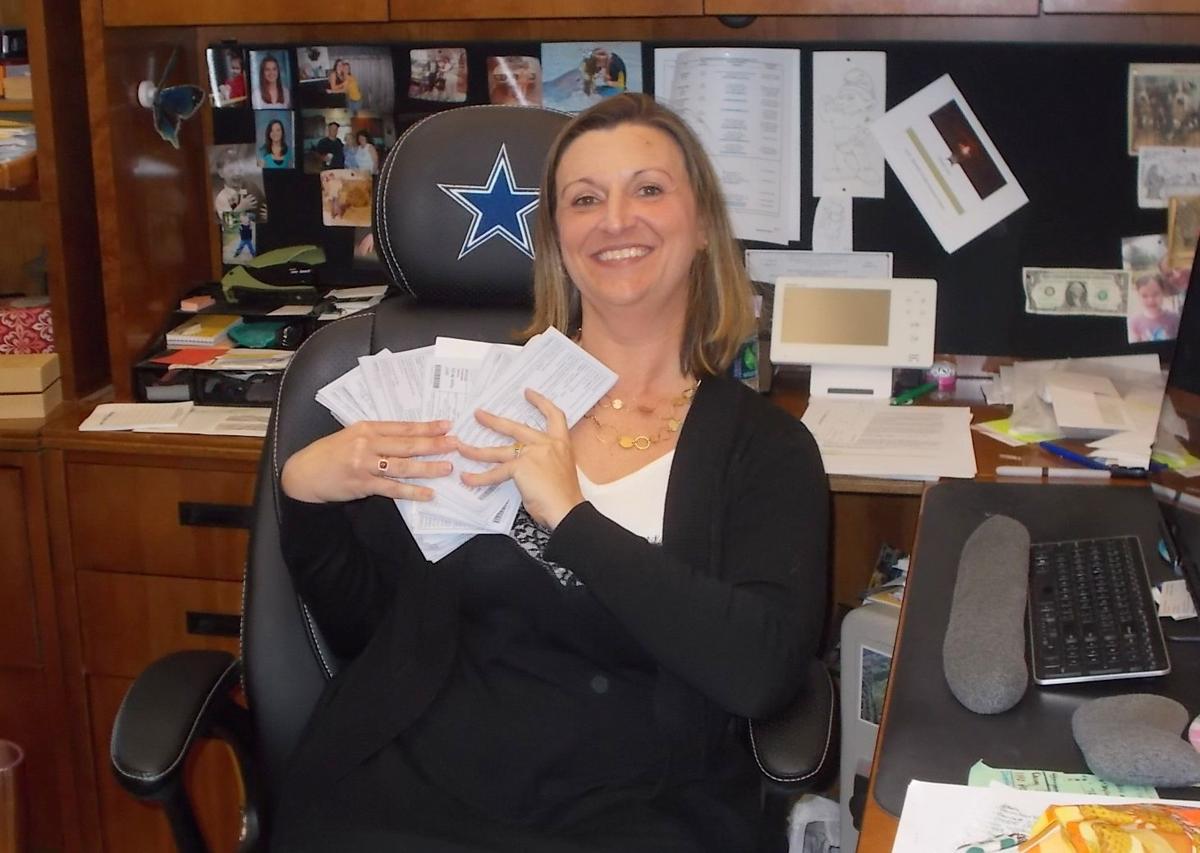 Every once in a blue moon, it's fun to gaze beyond the Roanoke Valley and look at appalling high jinks elsewhere in Virginia. The last time I did that, it was with Bristol, about three hours southwest.
The small and unassuming town near the intersection of Interstates 81 and 66 is the northern gateway to Shenandoah National Park. It has roughly twice the population of Vinton (pop. 8,100), and is an inland port, whatever that means.
Recently, Front Royal has been the newsiest locality in all of the Old Dominion. Juicy stories rocking the community involve an allegation of millions in public money that's missing, plus gambling, sex, land deals, death threats, a special grand jury, Virginia State Police and the FBI. It looks like Front Royal could be renamed Corruptionville. Residents are enraged.
"The public is ready to clean house," said Mike McCool, publisher of the Royal Examiner, a community news website established in 2016 that has two full-time reporters. "Anyone tied to existing authorities is gone." Meanwhile, unique visitors to the Royal Examiner's website have soared to 59,000 in the past 28 days. A year ago, the number was about 35,000, McCool said.
Let's unpack some of the lowlights in this mess. Keep in mind that nobody's been convicted of anything. So far, hardly anyone has been charged.
One of the key figures is the longtime (now former) executive director of the Front Royal-Warren County Economic Development Authority, Jennifer McDonald. She abruptly resigned her $115,000 job in December, about four months into a state police investigation of the authority's finances.
To document the bounty, "she showed us [casino] receipts, a tax return," McCool said. "That's what triggered the [state police] investigation."
Those winnings, McDonald explained in the February 2018 story, were the source of cash she had used to buy "investment" properties in the Front Royal area.
Here's one of her quotes from that article: "I have taken the money that I've won and I have paid for the educations of my stepdaughter, two of my nieces and my stepson. I bought myself a truck; and the remaining I decided last year that I was going to start investing the money, rather than just letting it sit. So, I started to acquire investment properties … and I've been able to make significant deposits on them."
On March 27, McEathron issued a press release denying any wrongdoing. That same day, a Warren County Circuit Court judge impaneled a special grand jury and ordered it to probe potential malfeasance, embezzlement and misappropriation of public funds among the economic development authority, Front Royal, Warren County, the Warren County school system and the Warren County Sheriff's Office.
(McDonald's phone was busy each of the five times I called her Friday; her lawyer, Reston attorney Lee Berlik, did not return my call. I also left a message for McEathron, but he didn't return the call, either.)
McCool told me that the entire mess dates to June 2015, and questions that have swirled ever since an announcement by then U.S. Rep. Bob Goodlatte of a $40 million business venture that was supposed to bring 600 high-paying jobs to a former U.S. Environmental Protection Agency Superfund site in Front Royal.
At the urging of a Front Royal Town Council member, local activist and watchdog Matthew Berdyck in 2017 published a report on his website, superfundresearch.org, raising questions about the $40 million project. Berdyck subsequently wrote another article saying he fled the Front Royal area because of death threats that followed his original report.
Meanwhile, none of the 600 jobs has materialized.
The economic development authority's lawsuit alleges McDonald admitted in an email around the time she resigned that she was liable for $2.7 million in economic development authority losses.
All the above barely scratches the surface of lawsuits, investigations and public accusations swirling around the economic development authority. The Royal Examiner, McCool said, has published 175 stories on the $40 million project.
"It was phony baloney to begin with," McCool told me. "For two years we've been trying to get council and the [Warren County] board of supervisors to take a look at things."
And what about the sex? So far we haven't gotten to that part. It appears unrelated to all of the above, though news about it coincidentally broke in the middle of the rest of the maelstrom.
He told The Warren Sentinel that the charges are both "embarrassing" and "baseless."
But, "I don't want the council to have any unnecessary distractions," he told The Northern Virginia Daily.
Given all that's going on, it seems like a wise move.
Be the first to know
Get local news delivered to your inbox!