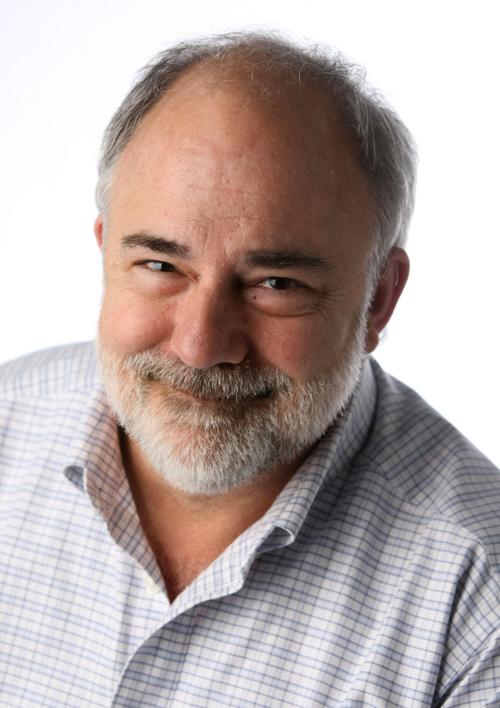 Imagine Donna Reid's elation last year when she learned of a new state law that could save her almost $1,500 annually.
Signed by Gov. Ralph Northam a year ago, the measure enacted by the Virginia General Assembly put a cap on diabetics' copayment cost for insulin.
Beginning Jan. 1, it was supposed to be $50 per month "for insulin and insulin products." And that was potentially meaningful for hundreds of thousands people who suffer from Type I or Type II diabetes.
Among those looking forward to that law in April 2020 was the American Diabetes Association.
"Insulin has tripled in price between 2002 and 2013, forcing far too many Americans to make hard choices when it comes to the medication they need to live," the group said in a news release back then. "With one in 10 Virginia adults living with diagnosed diabetes, the skyrocketing cost of insulin is something the state cannot ignore."
Reid, 71, considered the $50 cap a fantastic development. A doctor diagnosed her with Type I diabetes before her 12th birthday. The Bonsack resident has been taking daily shots of insulin ever since. It's coming up on 60 years.
Currently, Reid takes two different kinds. One's a short-acting insulin, and the dosage varies depending on her diet and level of activity. Through her insurance, the copay for that totals $200 per year, or roughly $17 per month.
Her health policy is a state retirees' plan through Anthem called Advantage 65, she said. (Reid's husband is a retired Virginia state trooper.) ExpressScripts handles the plan's pharmacy benefits.
The other kind of insulin is called Levemir, a long-acting type. Reid takes a shot of that each morning and evening. Until the end of 2018, her copay for Levemir also totaled $200 annually, she told me. But on Jan. 1, 2019, the copay rose dramatically.
No longer was Levemir on ExpressScripts list of "preferred" drugs. Instead, the new list encouraged diabetics to use Lantus, another long-acting insulin. Reid tried that but said it didn't work well on her. So her doctor put her back on Levemir.
After that, her twice-annual copay soared toward $1,000, then rose above it. In February 2020, Reid's out-of-pocket cost for a six-month supply of Levemir was $951.16. When she reupped for another six-month supply at the end of June 2020, the copay rose to $1,037.87.
That gets her five 10 milliliter bottles of Levemir, which all together total under 2 fluid ounces — or roughly a healthy swallow of water.
The last batch of Levemir Reid received lasted into 2021. And because of that law enacted by the General Assembly, she expected her copay for a six-month supply to drop to $300. Over a year, the potential savings would be substantial — nearly $1,500 annually, based on the copay she paid last June.
But "potential" is the operative word here, because Reid hasn't realized any savings yet. When she refilled her latest six-month prescription for Levemir in March, her copay was $1,171.66.
In other words, it's rising instead of falling. The copay works out to just under $200 per month currently — four times the state cap.
"The governor said, 'We're telling you now, you will not be paying more than $50 a month for a bottle of insulin,'" Reid said she recalls Gov. Ralph Northam announcing last year.
Reid said she can afford the costly copay for Levemir. She sets aside money every month to cover it. But she wonders how diabetics with fewer resources can afford the drug.
Reid also told me it's also fueled her own cynicism regarding promises from politicians.
"I'm shocked — I guess I'm not really shocked — the governor's statement was a falsehood," Reid said.
So what's going on here? Why is Reid's current copay so costly, relative to the cap mandated by the bill? I put those questions to Gov. Ralph Northam's press office in an email Tuesday morning.
Late Wednesday afternoon, I got a heck of an answer. Fasten your seat belts for this one.
The law had widespread bipartisan support, at least in the House of Delegates, where it initially passed 98-1. The sponsor was Del. Lee Carter, D-Manassas, one of the most liberal members of the chamber. (In the Senate, a few Republicans broke ranks and joined with Democrats to pass it, 24-16).
A near-identical measure sponsored by Del. Jay Leftwich, R-Chesapeake, was incorporated into Carter's bill. The chief difference between the two was, Leftwich's version set the cap at $100 per month.
But as always, the devil's in the details. When I spoke with Carter about Reid's complaint, he flagged a couple of "issues," with the new law. "There are various cracks people are falling through with this insulin copay cap," Carter said.
The chief one is, "unfortunately, the Virginia law applies only to Virginia-regulated health plans," Carter said. If a Virginia resident has a health plan that's regulated by the federal government, "those are beyond our reach," Carter said.
Douglas Gray, executive director of the Virginia Association of Health Plans, said Virginia regulates only 24% of health insurance plans operating in the commonwealth. The federal government regulates the other 76%.
And Reid falls in the latter category.
"If a retiree chooses Advantage 65 with prescription drug coverage, the benefit is under Medicare Part D, a federal benefit," said Anne Waring, communications director for the Virginia Department of Human Resource Management. That means it's not regulated by the state or subject to the new law.
And if the distribution of diabetics falls proportionally among federal- and state-regulated plans, it suggests that 76% of diabetics in the commonwealth aren't covered by 2020 law.
That's what you call a hell of a crack to fall through. It's more like a chasm.
"This just goes to show that our health care system is overly complicated for no reason other than to serve a profit motive of private health insurance programs," Carter said.
But the way Gray sees it, state lawmakers wove an expectation for all diabetics out of a law that covers only a fraction of them.
"It's part of the problem I have with lawmakers," Gray said. "All along, they knew it applied to only 24% of the [health] plans."
Alena Yarmosky, a spokeswoman for the governor, said this: "Governor Northam remains committed to ensuring access to high-quality and affordable health care, including life-saving drugs. He urges Congress to follow Virginia's lead and implement a federally binding cap on insulin."