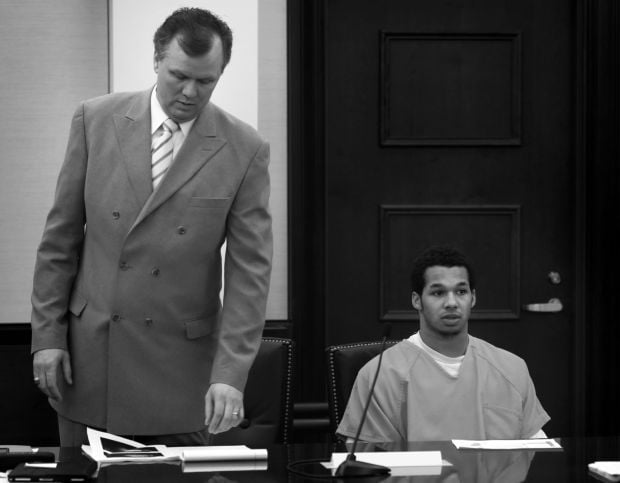 The judge presiding over Michael Holmes' preliminary hearing Thursday allowed The Roanoke Times to take pictures of the proceeding — as long as the photograph was published in black and white.
General District Court Judge Gino Williams' decision came after Holmes' lawyer, Chris Tuck, objected to the newspaper's request to be able to photograph the hearing. Tuck said that Holmes' appearance — in handcuffs and an orange jail jumpsuit — could bias a potential future jury.
Williams said he believes the public has a right to know what goes on in the courtroom but that because the proceedings were just in the preliminary hearing stage, he understood Tuck's concern.
So Williams struck a compromise, ruling that the photographer could photograph Holmes from the waist up and that the newspaper could publish a picture in black and white.