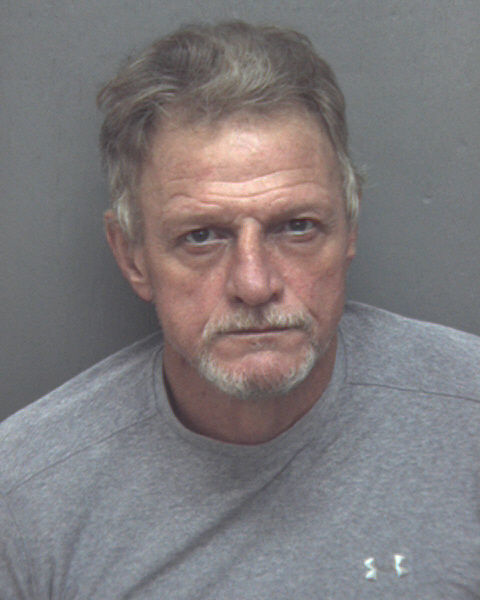 CHRISTIANSBURG — Terry Wayne Miller's bid to set aside a jury's guilty verdict in the Operation Crankdown methamphetamine case ended this week with a judge's ruling that "a neighborhood group of guys" could meet the legal definition of a conspiracy.
Miller, 57, of Giles County, was found guilty in October of two counts of conspiring to transport meth into Virginia. Jurors recommended a total sentence of 16 years in prison.
Earlier this year, Miller's attorney, Aaron Houchens of Salem, asked Montgomery County Circuit Court Judge Robert Turk to set aside the jury verdict. Houchens argued that Miller's role in the Crankdown case — in which 23 defendants were accused of operating a Georgia-to-Blacksburg meth pipeline — did not rise to the level of a criminal conspiracy.
But at a Monday hearing, Turk said he disagreed.
Witnesses said Miller was present 10 to 15 times in the Blacksburg garage where meth was used and divided for distribution several times per week during 2017 and early 2018, the judge noted. Miller also accompanied Aaron Wayne Hixon, the central figure in the case, on at least two trips to Georgia to get meth, helping pack the vehicle and driving it, according to witnesses, the judge said.
Last year, Commonwealth's Attorney Mary Pettitt said Miller helped Hixon bring more than 1,000 grams of meth from Georgia to Montgomery County between September 2017 and January 2018.
Turk said the drug operation "probably wasn't the most sophisticated conspiracy," but added that the law did not require there to be much complexity in a conspiracy. It was enough that the defendants all had some part in the criminal activity and knew what they were involved in, Turk said.
"This was kind of a neighborhood group of guys" who got together to use meth and distribute what was left, Turk said.
All of the Operation Crankdown defendants have been found guilty, including a woman who had her charges dropped, then re-instituted. Miller is one of two defendants remaining to be sentenced.
Turk scheduled a sentencing hearing for Miller for Aug. 11.
Be the first to know
Get local news delivered to your inbox!