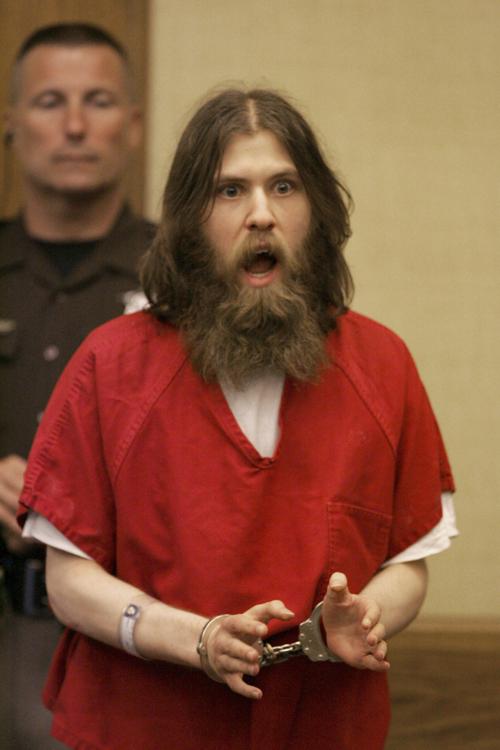 The U.S. Supreme Court declined Tuesday to review the case of Blacksburg killer William Charles Morva, who awaits execution on Virginia's death row.
Court and prison officials will confer during the next few weeks on a date for his execution, according to Montgomery County Commonwealth's Attorney Mary Pettitt.
Jonathan Sheldon, a Fairfax attorney assisting Morva, said Morva will ask Gov. Terry McAuliffe to intervene by granting clemency. Sheldon said the petition will ask McAuliffe to reduce Morva's sentence to life in prison without parole.
In 2006, when he was 24, Morva was jailed in Montgomery County on burglary and attempted robbery and other charges, but he escaped on a trip for medical care at Montgomery Regional Hospital.
Morva beat a sheriff's deputy in a hospital restroom and, with the deputy's gun, shot and killed hospital security guard Derrick McFarland, who was unarmed.
After initially eluding police, Morva shot and killed Cpl. Eric Sutphin of the Montgomery County Sheriff's Office, who had joined the manhunt the next day.
Morva was caught a short time later, convicted of multiple counts of capital murder and sentenced to death. The Virginia Supreme Court has affirmed his conviction and sentence.
Morva has filed nearly nine years of appeals. In the most recent challenge, attorneys filed a 252-page petition asking the nation's highest court to set aside Morva's death sentence.
The petition came back Tuesday marked "certiorari denied," which means the request will receive no consideration. A lower court ruling that permits his execution will stand, which is the decision requested by the state of Virginia.
Morva, now 35, is being held at Sussex I State Prison, according to online records.