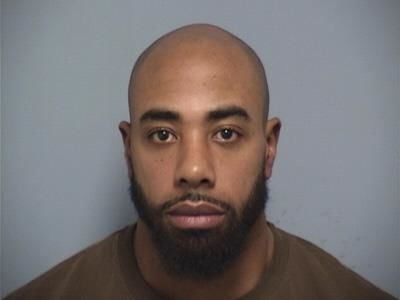 A judge has upheld a jury's recommendation that a Roanoke man should serve 18 months for scalding his girlfriend's young son with hot water.
Justin Tyler Blackwell, 33, initially was charged with malicious wounding, child abuse and child cruelty following an August 2018 incident that left the child with second-degree burns on his hand and wrist.
At the hospital, the 4-year-old boy told investigators he was doing dishes when he was burned by hot water. A family service specialist for the city asked why he didn't pull his arm out of the water, and she said he told her Blackwell held it there.
During hearings in the case, Dr. Melanie Prusakowski, who handles pediatric emergencies at Carilion Roanoke Memorial Hospital, testified that the extent and size of the burns were "not consistent with accidental causes."
"This is consistent with prolonged contact with hot water," Prusakowski told the court. "We called a specialist because of the extent of the burn."
Blackwell has argued that the incident was an accident after an otherwise peaceful breakfast. He also said he wasn't interviewed by investigators before being charged.
At a daylong trial in December, jurors heard testimony for seven hours, then took two more to return verdicts, acquitting Blackwell of malicious wounding and child abuse, but finding him guilty of child cruelty.
They recommended he serve 18 months, which was later determined to be the high end of his sentencing guidelines.
During a sentencing hearing Monday, Judge David Carson told Blackwell he saw no reason to depart from the jury's request, but said Blackwell won't be subject to probation after his release.
"I have every reason to believe you will not be back here," Carson told him.
More than a dozen friends and relatives were in court Monday to offer Blackwell support, including the victim's mother.
Blackwell, who has been held since his conviction, has already served three months of his time