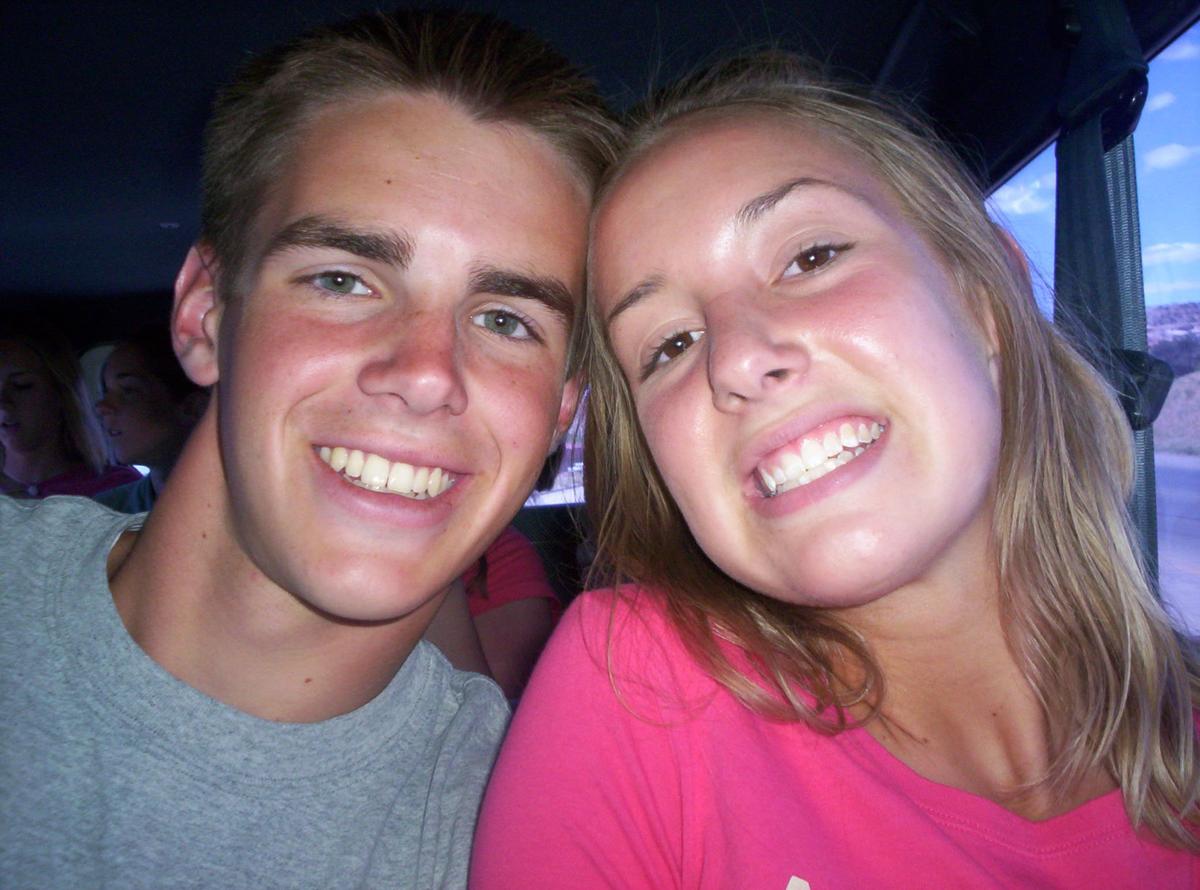 Investigators trying to solve the decade-old slaying of two Virginia Tech students made their first announcement about the case in seven years Wednesday – to say that with no new developments, a fresh team of officers led by Virginia State Police special agents will sift through the evidence starting from the beginning.
A news conference is scheduled for Friday at the Montgomery County Sheriff's Office to announce the re-launch of a task force that was formed years ago to dig into the killing of Heidi Lynn Childs and David Lee Metzler, sweethearts and Tech sophomores from the Lynchburg area, a state police news release said. The news conference comes just before the 10-year anniversary of Metzler and Childs' deaths.
Ten agencies, including the Federal Bureau of Investigation, U.S. Marshal's Service, and U.S. Attorney's Office, will take part in the investigation, state police spokeswoman Corinne Geller said. The U.S. Forest Service, and Tech and Blacksburg police departments also will be involved in the investigation, Geller said.
The Montgomery County Sheriff's Office, which has been the lead agency in the investigation since it began, still will be involved in the case, Geller said.
"We're taking the lead on it but that doesn't mean it's not a task force. We're still united," Geller said.
She said that investigators will re-examine all the evidence collected over the past decade, "starting fresh and moving forward with it" in hopes of finding new lines of inquiry. Technological advances since the case began could offer new perspectives, Geller said.
Members of the Metzler and Childs families will be present at Friday's event, the state police news release said.
Metzler, 19, was from Lynchburg and the son of a doctor. Childs, 18, was from Forest. Her father, Don Childs, was a veteran state police helicopter pilot who has retired since her death.
The Childs and Metzler families both attended Lynchburg's Heritage Baptist Church, and David Metzler and Heidi Childs began dating about four years before they were killed, friends and relatives said a decade ago.
On Aug. 26, 2009, having recently returned to Blacksburg for classes, Metzler and Childs went together to Caldwell Fields, a recreation area in the Jefferson National Forest that is popular with Tech students, located about 16 miles from campus. They took their guitars. Metzler had asked Childs to go on a special date with him; Childs had written some songs and wanted to share them with Metzler, relatives said later. They didn't plan to be out late because Childs had homework to do, relatives said.
The next morning, the teens' bodies were found in the recreation area's parking lot on Craig Creek Road, which runs from U.S. 460 through Montgomery County into Craig County.
Metzler was in his 1992 Toyota Camry. Childs lay outside it. Both had been shot with a .30-30 rifle, investigators said in 2012, during the last news conference about the case.
Investigators have not said how many times or where either was shot, or released many other details about the killings.
At the 2012 news conference, then-Montgomery County Sheriff Tommy Whitt disclosed that investigators had found DNA evidence. Since 2012, there have been no announcements and investigators have responded to reporters' questions only to say that the case isn't closed.
Hank Partin, who became Montgomery County's sheriff in 2015, referred recent questions about the investigation to state police.
To read more about the case, see tomorrow's Roanoke Times or go to roanoke.com in the morning.