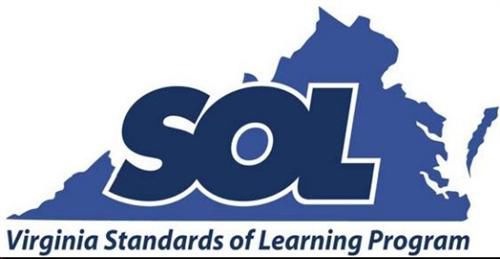 I'm not the only one down on Virginia's Standards of Learning, or SOLs. Readers have joined my call from Tuesday's column for the state to ditch that reviled system of standardized testing.
I heard from retired teachers, a former Virginia Tech professor and a current area math teacher.
We'll kick off the reaction with Peggy Fleming, who taught full-time in Roanoke County schools from 1972 to 2010 and part-time until 2015. She wrapped up her career at Hidden Valley High School. She despises SOLs.
"I really think they've ruined education," Fleming said Wednesday.
Fleming taught social studies in middle and high schools.
"We use[d] to teach continuity and change over time so that students understood how and why civilizations rise and fall," Fleming wrote in an email. "SOLs turned that into being able to regurgitate a bunch of events.
"I was teaching at William Byrd Middle School as these HORRIBLE tests were beginning. ... I remember only too well being told that these were just another standardized group of tests and to keep teaching as we had before. Boy did that end up being a big old LIE! In less than five years we were given a 'blueprint' to 'teach' by — aka what we were to make sure we emphasized. Over the years these tests became, and still are, the be all, end all."
Fleming said SOL "pass" rates can be deceptive because Virginia's education bureaucracy repeatedly has lowered the bar.
"The public was also told how 'successful' these tests were by showing passing scores going up and up. What they FAILED TO TELL THE PUBLIC was that more kids were passing the tests because the cut scores [the minimum number of correct answers] were being lowered pretty much every year. The original cut score was around thirty-six (I think; it's been many years ago). Now the cut score is around twenty-five. (I am basing this on Social Studies tests which are usually around sixty questions, plus ten field test questions that don't count)."
Fleming told me that, in many instances, students know the information they're being tested on but get answers wrong because the questions are so badly worded students can't understand them.
Another ex-teacher who slammed the SOLs was Susan Temple of Rocky Mount, who retired in 2002 after teaching for nearly 27 years, mostly in Franklin County schools. Her subjects were French and math.
In an email, Temple called SOLs "the so-called 'Standards of Learning.'"
"The acronym has always been ironic as most teachers believe it to be the older meaning of SOL (the one that ends with 'luck,')" she wrote. SOLs " take resources away from the humanities; art, music, and foreign language offerings have all suffered from SOL-mania.
"These subjects are the reason some students like to come to school, and they enrich people's lives in ways that can't be measured by filling in circles on a test. They help kids become better students, and ultimately better citizens."
Temple told me Wednesday about her son, a graphic designer. His interest in that field was fueled by a public school art class, she said. Those kinds of classes now are considered "non-essential" and get fewer resources, if schools offer the courses at all.
"In some school districts, art has actually gone away in elementary schools," Temple said. "There's no room for it in the curriculum because there's all this other stuff they have to do."
Gary Conover of Roanoke wrote that he agrees "110 percent" that SOLs should go. He believes they actually turn kids off learning.
"My wife was a substitute teacher for 27 years before retiring. She has a degree in elementary education from Longwood [C]ollege. For years we have felt that students no longer receive an education which incorporates critical thinking, good reading skills, an inquisitive mind and a enthusiasm for learning. As [a] result too many are graduating without a desire or ability to continue to learn and be informed."
Conover added: "Learning should be a life-long endeavor."
Virgil Cook of Blacksburg retired from teaching English at Virginia Tech in 2002. The way he taught was contrary to the underpinnings of SOLs, Cook wrote in an email.
"For 39 years I spent a lot of time trying to teach students to think on their feet and to think critically. By the time I retired, I never assigned mere factual tests in both writing and English-literature courses. My final exams followed the paradigm of Mark Van Doren at Columbia University: one essay question. Students had to answer the questions about trends, themes, and/or literary techniques and to support them from concrete examples from the works they had studied during the semester."
Cook wondered: "How much does poor critical thinking contribute to the serious, severe political division in our country?"
The current area math teacher who emailed me said standards are necessary to guard against "social promotions" and ensure students master math and reading before graduation. The teacher assailed the system, requesting anonymity to avoid blowback at work. (This is a rare case in which I granted it, with my editor's approval.)
"I can tell you that SOLs drive us to calculator tricks and short-cut problem-solving. We're 'teaching' Algebra 1, Geometry, and Algebra 2 to students who have not memorized basic math facts, who need their fingers or some kind of counting to add 7+4 (a significant percentage of them), and who cannot solve one- and two-step algebra equations of the sort needed for basic business math," the teacher wrote.
"They do not know how to calculate one number as a percentage of another — yet they are passing SOL math tests. It's depressing for me as a teacher to spend years of their math lives focused on these three high-school tests, when they do not know the basic math most likely to serve them in life."
Finally, I heard from Tony Stavola of Roanoke. He's not an educator. But as a physician, he's pretty darn educated.
"What you omitted was that the pre-SOL era was ALSO failing our students in many cases (not all)," Stavola wrote.
"I do not pretend to have the answers (even though I am a product of schools prior to SOLs when things were so much better [smile]) but I do know what is not an answer. There MUST be some standards of what we expect our future citizens to know to be able to function and contribute to our society and to be successful (which can be measured in many ways), and there must be some way to measure it!"
Thanks, readers, for your thoughts. I'm sure plenty more are on the way regarding SOLs.
Be the first to know
Get local news delivered to your inbox!