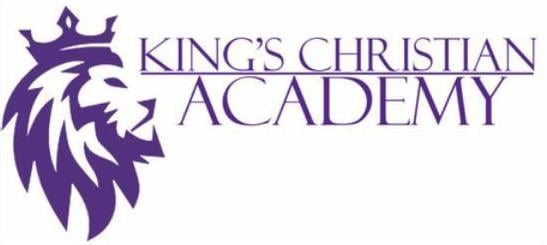 A new private Christian school replaced another one in northeast Roanoke this school year.
King's Christian Academy opened this month inside a building that formerly housed Parkway Christian Academy. The new school, serving preschool through 12th grade, opened in June and is a ministry of Parkway House of Prayer.
The church owns the school property in the 3200 block of King Street Northeast. The former school, Parkway Christian Academy, was founded in 2002. Parkway House of Prayer Senior Pastor Gareth Stephenson said some parents of former Parkway Christian Academy students received an email this summer stating that the school had been disbanded.
The former school officially closed Aug. 14, according to Larry Lincoln, a spokesman for the school's former accreditor, the Association of Christian Schools International.
Parkway Christian Academy previously served as a ministry of the church but separated from the church within the last few years, Stephenson said. The Roanoke Times could not reach anyone directly involved with the former school for comment.
King's Christian Academy was organized in part by another local nonprofit, Renewanation. The Christian education group was founded in 2008 and supports the missions of Christian schools and students across the country.
Renewanation previously helped Parkway Christian Academy through a tax credit program, Renewanation Chief Operating Officer Ron Gordon said. But the support stopped two years ago because the school no longer wished to receive it, Gordon said.
Stephenson said he's optimistic about King's Christian Academy's impact on young people and the community as a whole.
"We're calling this a discipleship ministry of the church," Stephenson said.
The new school has about 150 students and 24 teachers. About 75 percent of the teaching staff previously taught at Parkway Christian Academy, said Jessica Robb, King's Christian interim administrator.
In addition to Robb, the school's administrative team includes day care and athletic directors.
Robb is also a Christian education senior adviser with Renewanation. She said King's Christian had only about two months to prepare to open this summer, but the transition has been smooth.
"The parents have been wonderful, and the kids are just fantastic," Robb said.
The school is a member of the Association of Christian Teachers and Schools, and expects to be dually accredited next year by the group and another national accrediting agency, AdvancED, Robb said.
King's Christian Academy's opening marks the first time Renewanation has helped launch a school. But the organization has helped hundreds of schools over the past 10 years, Robb said.
The school's mission is to provide students with a biblical worldview during their primary and secondary education. Children as young as 2 can enroll in day care programs at the school, Robb said.
Robb said families can still apply to enroll their children this school year. The school can be reached at (540) 266-7878.