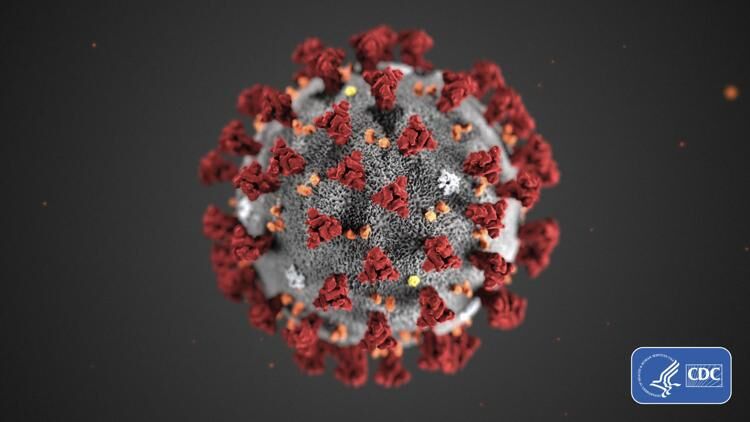 A vast majority of employees at Virginia Tech and Radford University say they're likely to get the COVID-19 vaccine when it's available.
More than 87% of Tech employees and 81% of Radford employees are interested in being vaccinated, according to surveys conducted by the universities' human resources departments. Another 4% of Radford employees said they have already been vaccinated and 9% are undecided, per preliminary results of Radford's survey, which closes Monday.
"The demand for the vaccine is very high, which we're very excited about," Dr. Noelle Bissell, director of the New River Health District, said Friday in a virtual conversation with local and university leaders.
Mike Mulhare, Virginia Tech's assistant vice president for emergency management, said the university is prepared to start helping employees get vaccinated. While college faculty and staff generally belong to Phase 1c of vaccination priority, Gov. Ralph Northam on Thursday expanded the current Phase 1b to include those 65 and older and those who are younger but have chronic health issues.
"To be quite honest, especially in Southwest Virginia, a significant percentage of our population has those other underlying conditions, so there are a lot of people who are now moved into Phase 1b," Bissell said. "Again, we only have so much vaccine, we only have so much capacity, so by expanding 1b it will delay our moving to 1c, there's no doubt about it."
In survey comments submitted anonymously, many Tech employees expressed an eagerness to get vaccinated.
"Ready to roll up my sleeve as I type this!" one employee wrote.
"I would take it in my EYEBALL. Give me those shots!!" said another.
Tech released results of the survey to The Roanoke Times in a public records request, for which it charged the newspaper $57.26. The university redacted 99 comments which it said "could lead to the identification of a specific employee."
Out of 2,312 responses, 2,016 Tech employees said they were likely to take the vaccine, 277 said they were not and 19 left the question blank.
Several employees said the university should require its workers to get the COVID-19 vaccine.
"This should be mandatory for all employees that want to come back to a VT campus for work," an employee said. "It's completely irresponsible not to get the vaccine and should not be tolerated."
One faculty member wrote, "I will only teach face to face in the spring semester if I am able to have the vaccine before I meet with students in person."
For those who indicated they were not likely to get vaccinated, many comments expressed concerns about their history of allergies and other health conditions. Adverse reactions to the vaccine have found to be exceedingly rare.
Politics, and misinformation, also played a factor.
"Don't trust a rushed Trump vaccine," one employee wrote.
Another praised the outgoing president, but also said they would not get the vaccine.
"I appreciate the unprecedented collaboration that our President, President Trump, was instrumental in forming to get the vaccine created, which is an admirable accomplishment, but I feel further testing of the safety of the vaccine is needed," the employee wrote. "I appreciate how severe the virus can be, but with a death rate of close to 1% the risk out weighs [sic] the possible benefit. I am taking all other recommended measures to not get Covid, but I will not take the vaccine."
(The mortality rate of COVID-19 varies widely based on a person's age and health conditions. In Virginia, 5,706 people had died of the disease as of Saturday.)
"I really hope none of my peers have fallen for anti-vaccine propaganda," wrote another Tech employee, who indicated they would get vaccinated. "That said, I prioritize vaccination for the people who are in the most danger every day: grocery and large retail store employees, bar and restaurant staff, and medical personnel."