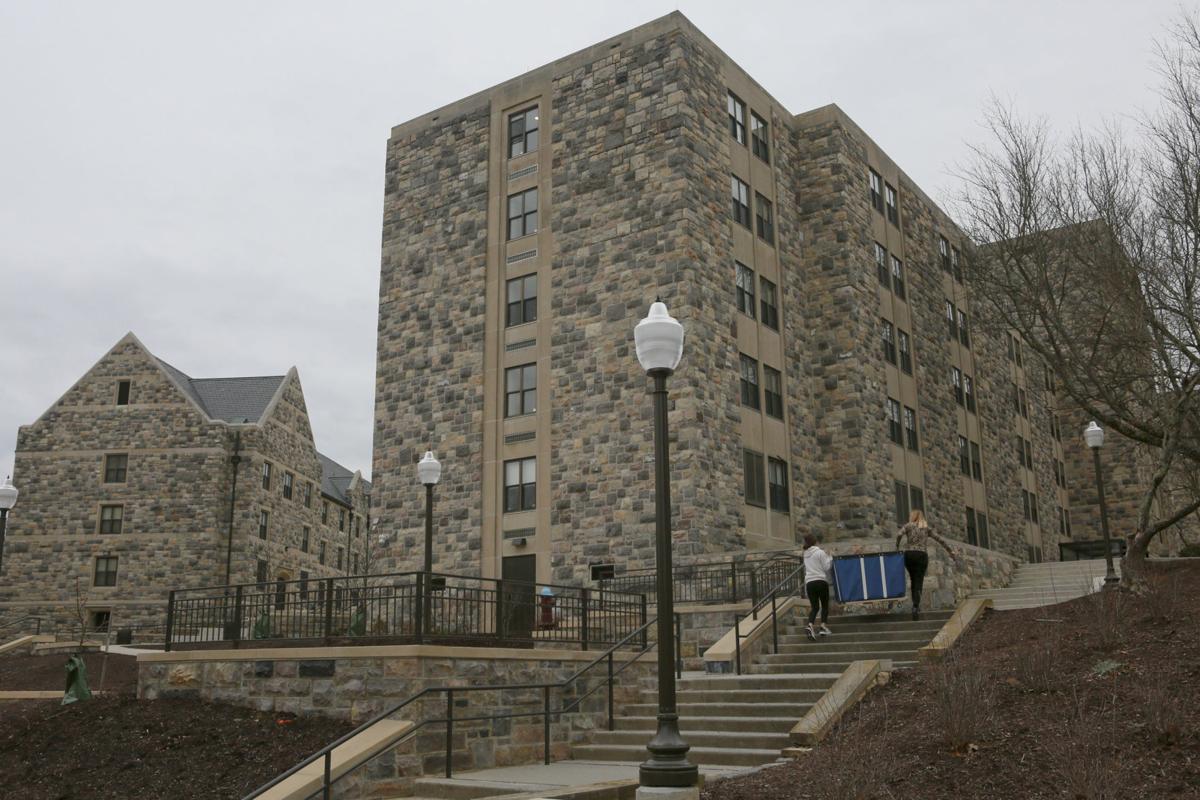 When students arrive at Virginia Tech's Blacksburg campus in two months, day-to-day life, beyond academics, will be constricted in various ways to slow the spread of COVID-19.
Hundreds more students than usual won't be able to live in university housing. Students living off-campus won't be allowed to have traditional meal plans. Buses will run at reduced occupancy, and riders must wear face coverings.
"We're actually going to need you to adult in a very different way," Dean of Students Byron Hughes said at a virtual town hall this week.
To free up housing for quarantine space, Tech has said about 9,100 students can live on campus, compared to 10,400 last fall.
The university canceled housing contracts and began reassigning rooms, with priority given to freshmen.
As of midday Tuesday — the last day students could register for an on-campus housing waitlist — 328 students remained on the list, compared to 807 last week.
New contracts contain a pledge to abide by public health guidelines and "information regarding financial expectations, should a need arise for large-scale evacuation of campus," Tech's website says.
"We are not planning to currently offer a rebate or refund if we do have to depopulate," Sean Grube, director for Housing and Residence Life, said at a virtual town hall meeting last week. "Now things could change. We just don't know what our fall is going to look like."
But room in Blacksburg remains scarce.
"Off-campus housing capacity is tight this year," said Marc Verniel, Blacksburg's town manager, citing ongoing construction at two major apartment complexes.
"Radford is another college town and has a lot of availability," Melissa Goldberg, associate director in the student engagement and campus life office, said at a town hall, noting that option would come with a 20-minute commute.
"But remember, you're also probably not coming to campus five days a week this time, this semester, so that could be a really great opportunity to find exactly what you need."
But for students living off campus, Tech won't offer a meal plan — an announcement that prompted a deluge of questions and concerns over social media. An online petition seeking to reverse the decision had garnered nearly 2,000 signatures Tuesday.
"I know the news was received negatively," Brian Grove, senior associate director of dining services, said at a town hall. "We looked at all the options at the time. … The decision wasn't easy."
As of Tuesday, 858 off-campus students were on a waiting list for a campus meal plan, according to Tech spokesman Mark Owczarski.
"We have not removed anyone from this list yet because we continue to determine how operations will function for on-campus dining plans and public health guidelines before we will allow dining plans for off campus students this fall," Owczarski wrote in an email.
While plans remain in flux, dining services already has laid off nine full-time employees because of a lack of on-campus catering orders, he said. In the fall, grab-and-go, mobile ordering, and pick-up will remain as options.
Grove said one dining facility initially will be staffed with 12 servers, down from 22 normally. Lines that would typically see 50 students waiting will be replaced with spots for 16 people. A dining hall that seats 800 will now hold fewer than 300.
"That's how drastic the measures are," Grove said. "That's why we chose not to offer off-campus meal plans."
Verniel said the town will soon hold talks with restaurants about how they could help fill that gap.
"We see that actually as a big opportunity for local restaurants to provide meals to off-campus students," he said. "That will put money back into the local economy, which will be a good thing, too."
The university is also in the process of nailing down August move-in dates.
"Traditionally Virginia Tech moves in over the course of three days," Grube said. "I think it will probably be in the range of four to six days."
Students will sign up for a two-hour move-in slot, be limited to two guests who are actively helping, and must wear a face covering throughout.
Details on bus service from Blacksburg Transit remain up in the air, although current physical distancing guidelines will have to be changed.
How exactly that will happen remains to be seen.
"Our passenger limits are nine riders per bus," the bus line's website notes. "This fall semester there will be approximately 20,000 students living off campus, so the nine per bus is not going to work."
Concerned about COVID-19?
Sign up now to get the most recent coronavirus headlines and other important local and national news sent to your email inbox daily.