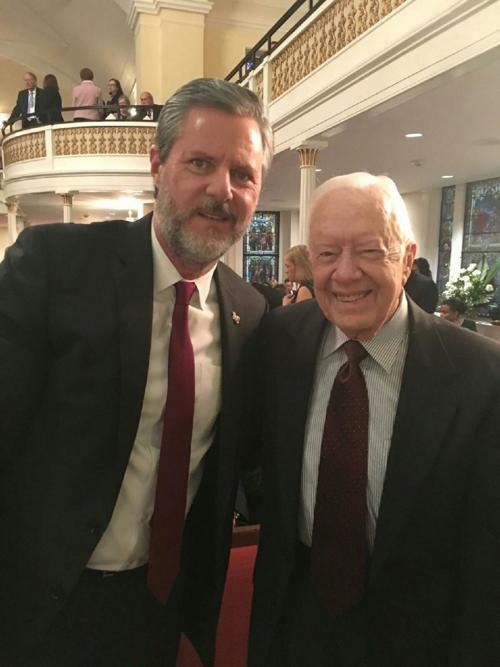 LYNCHBURG — Liberty University announced Thursday former President Jimmy Carter will speak at its 45th commencement May 19. Carter is the third president to speak at the evangelical Christian university in Lynchburg, following George H.W. Bush in 1990 and Donald Trump in 2017.
"I am pleased to speak at Liberty University's Commencement," Carter said in a news release from the university. "I look forward to reaching out to this young generation of future leaders. I hope to inspire them as so many have inspired me throughout my life."
This will be Carter's first time at Liberty University.
Commencement also will feature the College of Osteopathic Medicine's inaugural graduating class, which will hear from neurosurgeon and Secretary of Housing and Urban Development Ben Carson.
"I did not meet President and Mrs. Carter until early last year. I was so impressed with the president's warmth, kind demeanor, and humility. It is one of the greatest honors of my life to welcome President Carter to our Commencement stage," Liberty President Jerry Falwell Jr. said . "President Carter, both during his time in office and since, has followed the teachings of Christ by serving the poor and loving his neighbors. I am thrilled that he will be sharing the story of his life of faith in action to our graduates and their families."