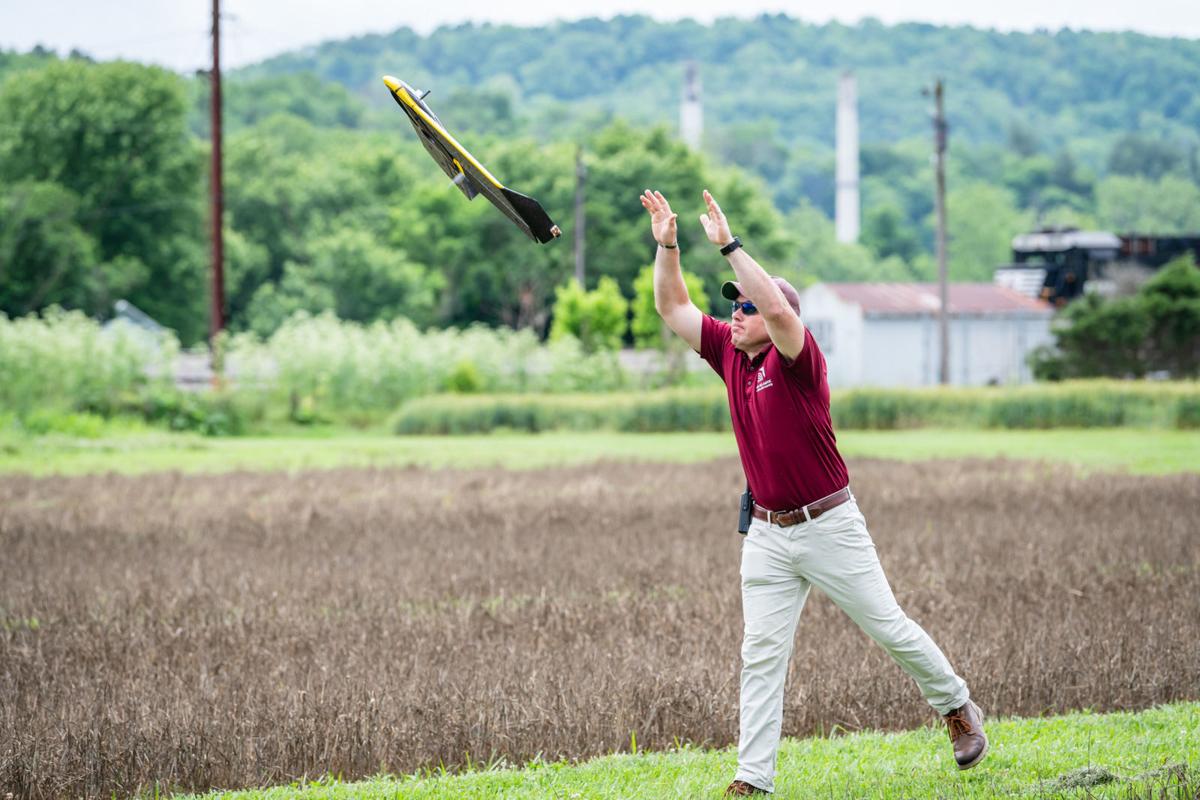 Virginia Tech and State Farm are preparing to send drones to the Atlantic Coast to assess damage from Hurricane Florence in a first-of-its-kind mission.
The insurance giant has special waivers from the Federal Aviation Administration that will allow the drones to fly over people and beyond the pilot's line of sight. That's essential for the company to be able to use the technology to reach emergency zones and process claims quicker than usual.
The drone use was enabled by the White House-initiated UAS Integration Pilot Program. Virginia, led by Virginia Tech's Mid-Atlantic Aviation Partnership, was one of 10 selected for the program that aims to test the limits of drone technology under closely monitored conditions.
The idea is to allow a group of hand-selected pilots see what they can do with drones under more relaxed regulations. The FAA will learn from these experiments and develop rules for future drone uses.
And now State Farm will fly over regions damaged by Hurricane Florence.
The drones will navigate about one mile from the pilot, exploring neighborhoods with the most destruction, taking photos and gauging damage to specific homes, according to State Farm Staff Consultant Todd Binion.
The technology is brand new, so there is a learning curve. But that experimentation will begin when State Farm sends out its drone crew this weekend.
The company hasn't said exactly where it will fly first, but the FAA waivers allow them to use drones to respond to Hurricane Florence damage in Virginia, North Carolina, South Carolina and Georgia.
"There's a range of things you can see [from a drone]. Was it light damage? What's the condition of the roof? Are there trees down?," Binion said. "Those are the things we're going to be learning as we move forward. What can we see and what actions can we take to provide claim service?"
It was a mission made possible by early planning and some coincidental timing. These kinds of FAA waivers take time to finalize and State Farm did not have the needed waivers as Florence spiraled toward North Carolina over the past couple of weeks.
But State Farm had been working with Virginia Tech to develop the technology for years.
The pair performed test flights and worked out safety issues. They collected data on the types of drones State Farm would use, how the pilots would control the aircraft and what would happen if things went haywire.
Mark Blanks, director of MAAP, says it's all based around risk mitigation. The researchers try to discover everything that could go wrong, install technology to keep that from happening, run experiments to make sure it works and then ask the FAA for permission to fly.
The process takes time, but coincidentally that safety case and the FAA waiver request was being finalized as Florence made landfall.
For Blanks it was proof that the system MAAP has been developing for years can work — and allow novel uses for drone technology.
"This is an enabler to make things better for people, to get their claims processed faster," Blanks said. "There is a very tangible, direct tie between this approval and what we believe will be a better experience for the public."