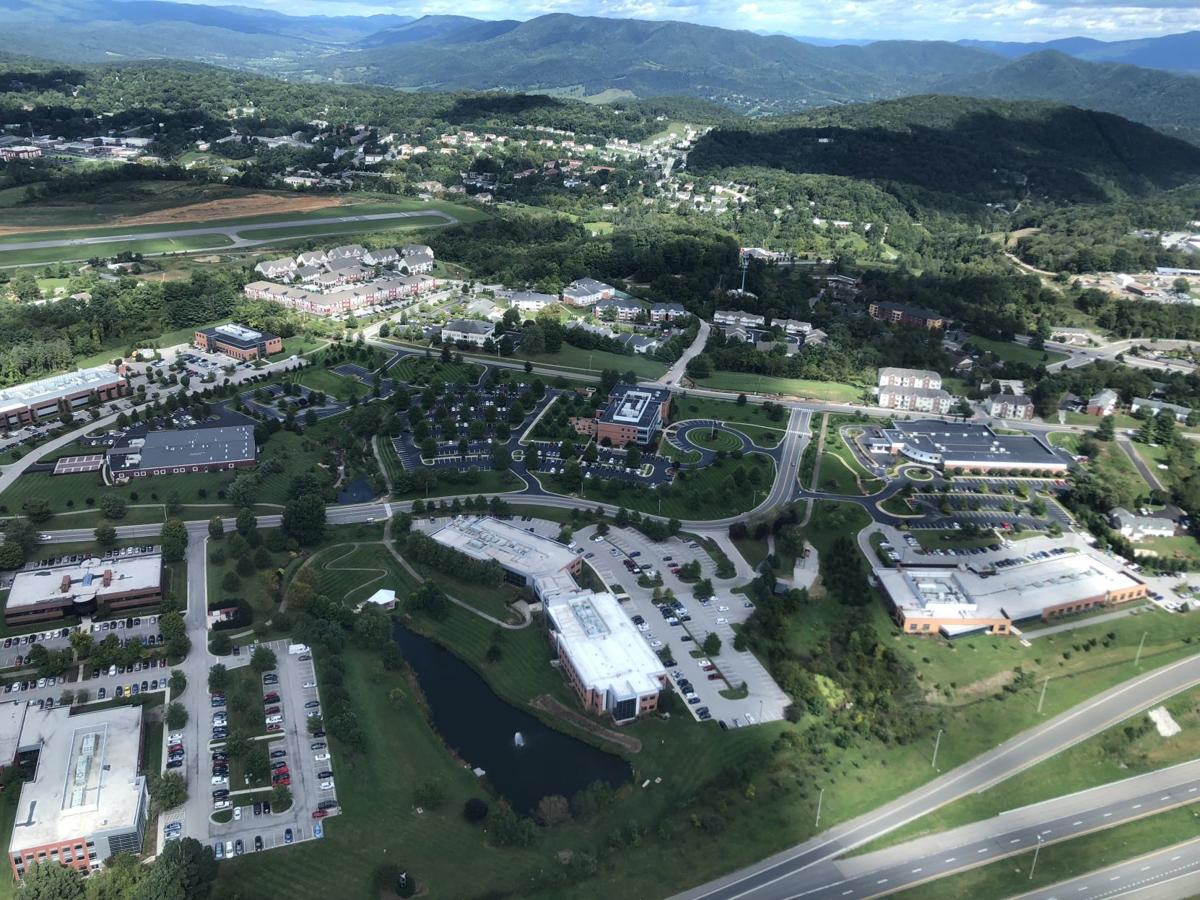 When Joe Meredith graduated from Virginia Tech in 1969 with a degree in aerospace engineering, he said he felt no choice but to leave.
"I fell in love with Tech, as most people do as a student, and hoped to have the opportunity to work in Blacksburg," Meredith recalled. "Back in the '60s when I was getting out of school, there were just no opportunities in Blacksburg for high-tech kinds of things that I was used to in engineering."
Two dozen years and two more engineering degrees later, Meredith returned to Tech in 1993 to lead the Virginia Tech Corporate Research Center, which has since grown to host about 3,300 high-tech workers across 200 companies.
Meredith will step down in February after 27 years at the helm, the university announced Friday.
"I'm old," Meredith, 72, said when asked why he decided to retire now. "It was just time to give the reins to someone else who's young and fresh and energetic."
Over the last decades, the research center, which surrounds the Virginia Tech Montgomery Executive Airport, has transformed cow pastures into a hub of high-tech startups.
Across 36 buildings on 230 acres, the park is home to companies from AC&E (which develops "robotic simulation software") to XP Power (which provides electrical and high-voltage power supplies). Many companies have spun out of research begun by Tech students and faculty.
The corporate research center's model as an incubator for small companies wasn't the original mission when it was conceived in 1985.
Leaders hoped the park would attract brand-name corporations, much in the way Research Triangle Park in North Carolina snagged IBM in the 1960s, transforming the region.
Instead, the center blossomed with startups.
"There was much more interest in people locally, faculty and entrepreneurs, in developing businesses," said Ray Smoot, who between 1977 and 2012 led the Virginia Tech Foundation, which counts the research center among its subsidiaries.
"Joe perceived correctly that the university research program of the size of Virginia Tech should be and would be generating" discoveries that could be commercialized, Smoot said.
John Dooley, president and CEO of the Virginia Tech Foundation, credits Meredith with working closely with tenants in the CRC.
"What's been the success of the CRC has been the empowerment model that Joe has implemented, working with companies and growing companies," Dooley said.
Tech company 1901 Group has grown from an 800-square-foot office in the research center (along with its headquarters in Northern Virginia) in 2009, to employing 200 workers in Blacksburg. In August, the company broke ground on a 45,000-square-foot building in the research park that will be home to an expected 600 to 700 employees.
"It's gone full circle," Meredith said about the center's growth model. "Now the park has gotten so large that we've gotten more attractive to big companies."
Still, with growth comes challenges. Access to tech talent remains one of those, Meredith said.
"There's just more opportunities than we have bodies to fill at this moment in time," he said.
Officials praised Meredith's stewardship of the center as it continues to expand.
"Over the years Joe has been willing to do any task there," Dooley said. "How I describe Joe is he represents a servant leadership style."
Dooley recalled Meredith has involved himself in selecting the types of bricks on buildings. In the center's early years, he would clean and straighten restrooms at the park.
Meredith says he's drawn great pleasure in seeing companies go through the life cycle of start up to thriving business. As for his own legacy, he demurs.
"I don't think about that sort of thing," he said. "I would like, I guess, our legacy to be we ran an excellent organization that was very fair minded and attempted to treat everyone with respect."
The university says it will soon begin a national search for the center's next leader.