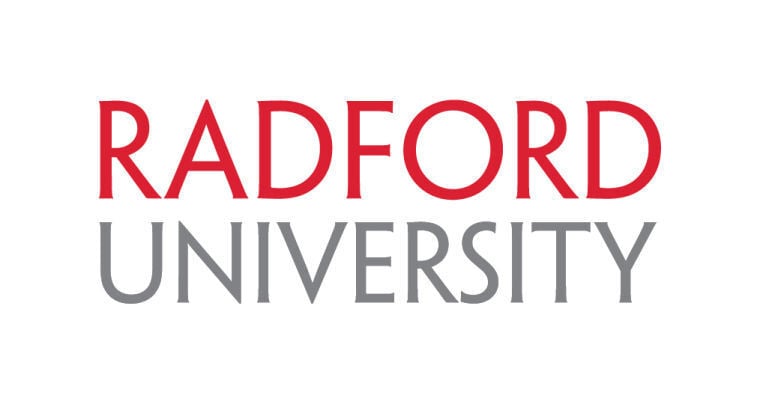 Radford University will continue online courses for the remainder of the semester and postpone its spring commencement until winter.
Students were notified of the decision in a campuswide email sent by President Brian Hemphill Monday evening.
"At Radford, Commencement is truly a capstone to the Highlander experience, a community celebration, and a sight to behold. This year, we must take unprecedented action and reschedule the May Commencement. … We are making the difficult, but right, decision to move May Commencement activities to December," he wrote.
On Dec. 11, Radford University Carilion now plans to hold its ceremony at the Berglund Center, and the College of Graduate Studies and Research's ceremony will be on the main campus in Radford.
The following day, undergraduates will walk across the stage in the Dedmon Center.
Spring graduates will still receive their diplomas shortly after the conclusion of the spring semester, Hemphill noted in the email.
University spokeswoman Caitlyn Scaggs said that while the spring and fall graduates' ceremonies will be held the same weekend, "a variety of events will be held at both campuses [honoring both classes]."
Most students were finishing up their first day of online classes Monday, before finding out they will not have to return to campus for the rest of the semester — after originally being told online instruction would last through only mid-April.
Students were also notified that they'll have the option of choosing a standard grade for the spring semester, or they can elect a grade of pass or fail in each of their courses.
Additionally, the university announced students will receive credit or refunds for housing and unused dining plans. Specific information to each student will be sent by around noon on Tuesday, according to the email.
Scaggs said more information on payment plans was not outlined in the president's email, because there are a variety of options depending on how students paid, usage and students' individual plans.
Instruction for those living on campus to come and move out will start later this week and continue for a three-week period, according to Hemphill.
Radford is among the last schools in the area to cancel in-person classes and delay spring commencement.
Virginia Tech made the decision to postpone graduation ceremonies last week, which saw mixed reactions from parent and students.
Many Tech students signed a petition asking the administration to reconsider its decision. Roanoke College had a similar petition launched even before the college announced it was postponing graduation.
Virginia Tech will invite all graduating students to campus for a ceremony and tailgate on Sept. 26 before a football game with the University of North Alabama. Roanoke College has yet to announce an updated plan.
Additionally, Radford faculty and staff will continue to work either on campus or remotely "as appropriate given their respective positions."
Those decisions are left to individual supervisors in consultation with the appropriate vice president, according to the email.
Concerned about COVID-19?
Sign up now to get the most recent coronavirus headlines and other important local and national news sent to your email inbox daily.