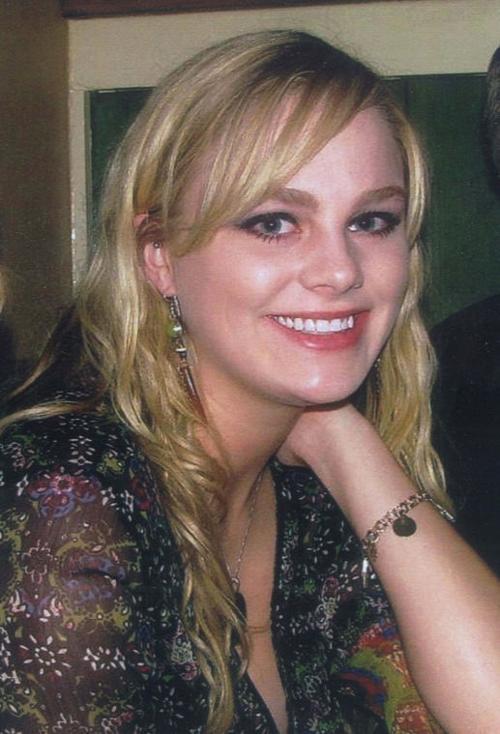 CHARLOTTESVILLE — The three-month search for Morgan Harrington ended in a remote hayfield Tuesday when an Albemarle County farmer checking his fences discovered what authorities are confident are the Virginia Tech student's skeletal remains.
How she died, when she died and even where she died are now the questions Virginia State Police are trying to find answers to as they scour the hayfield less than 10 miles south of Charlottesville, where Harrington was last seen alive after disappearing from a rock concert.
While state police are waiting for the medical examiner's office in Richmond to make a definitive identification of the body, the search for Harrington is now a search for her killer.
"We have always treated this as a homicide," the chief investigator, state police Lt. Joe Rader, said at a news conference at the agency's Albemarle County office. "We still proceed as if this was a homicide, and most likely will be a homicide."
Harrington disappeared Oct. 17 while attending a Metallica concert at the John Paul Jones Arena in Charlottesville. She was last seen on the Copeley Road bridge just south of the arena, wearing a black miniskirt and trying to thumb a ride. She had been drinking.
The discovery of the 20-year-old Roanoke County woman's body comes after months of intensive searching from volunteers around the state, prime-time attention from cable news outlets and a campaign on social networking sites such as Facebook, Twitter and MySpace. In the end, the massive searches and intense media scrutiny failed to locate Harrington: Her body was discovered by a rural farmer who said he first mistook her remains for a deer carcass as he rode his tractor across his farm.
"This was a seriously decomposed body," said David Bass, owner of the 742-acre Anchorage Farm, explaining why he did not immediately recognize the remains as human. Bass said the rough field where he found Harrington was one and a half miles from his 19th-century farmhouse, hard against a mountain and one that he seldom walks over.
Rader said the private farm along U.S. 29 was never searched, and at the time of Harrington's disappearance, the grass in the field was waist-high. There is no public access to the field, he added.
Rader declined to say why investigators are confident the body is Harrington, except to say "significant items" were found in the field. In addition to her black miniskirt, Harrington had been wearing distinctive jewelry, black boots and a black T-shirt with the name of rock band Pantera across the front.
Tuesday, her parents, Dan and Gil Harrington, drove to Charlottesville to talk with investigators. They did not attend the 5 p.m. news conference. "They're reacting as parents would react in this particular situation," Rader said.
Harrington attended the Metallica concert with friends. Her friends told investigators she left them sometime that night to go to a restroom and wound up outside the arena, where she was barred from getting back inside because of the arena's policy against re-entry. In a phone conversation with her friends inside the arena, she told them she would try to find another way home, according to authorities.
Her friends never heard from her again. Her purse and cellphone -- minus its battery -- were found in a grassy parking lot near the arena the next day.
Harrington's Northside High School friends -- scattered at universities from Newport News to Harrisonburg to Blacksburg -- drove to Roanoke when they learned her body may have been found.
"Some of us are taking it a lot harder than others," said Chelsea Helm, a Virginia Tech student. "We just all want to be together right now."
In Blacksburg, Virginia Tech President Charles Steger e-mailed an open letter to students and faculty. He referred students to the school's counseling center or to campus clergy.
"The most important work we can do is to turn our efforts toward the support of Morgan's family, her friends, and those in our community who may well struggle to cope with this terrible tragedy," Steger wrote.
Nancy Agee, chief operating officer of Carilion Clinic, where Dan Harrington is vice president for academic affairs, sent employees an e-mail early Tuesday.
"I know you have all felt some measure of the pain and burden that Dan and Gil have borne over the past three months," she wrote. "We pray that they can find some measure of closure and peace in the days to come."
On social networking Web sites, Harrington's supporters reacted with dismay and anger to the news that her body likely had been found.
"We will get justice for Morgan and her family," Charlotte Ding wrote in the Facebook group "Help Find Morgan Dana Harrington." "Rest assured."
"I am so so sorry that this is morgan," wrote one British supporter, adding "there are many broken hearts tonight."
Col. Steve Flaherty, superintendent of the Virginia State Police, said investigators had received more than 600 tips from callers, and he urged people to "come forward with any information they have." State police have set up a tip line at (434) 352-3467.
Rader said that, ultimately, the discovery of the body could help investigators find Harrington's killer: "We now have something to look at to lead us in another direction."
Staff writer Jorge Valencia contributed to this report.