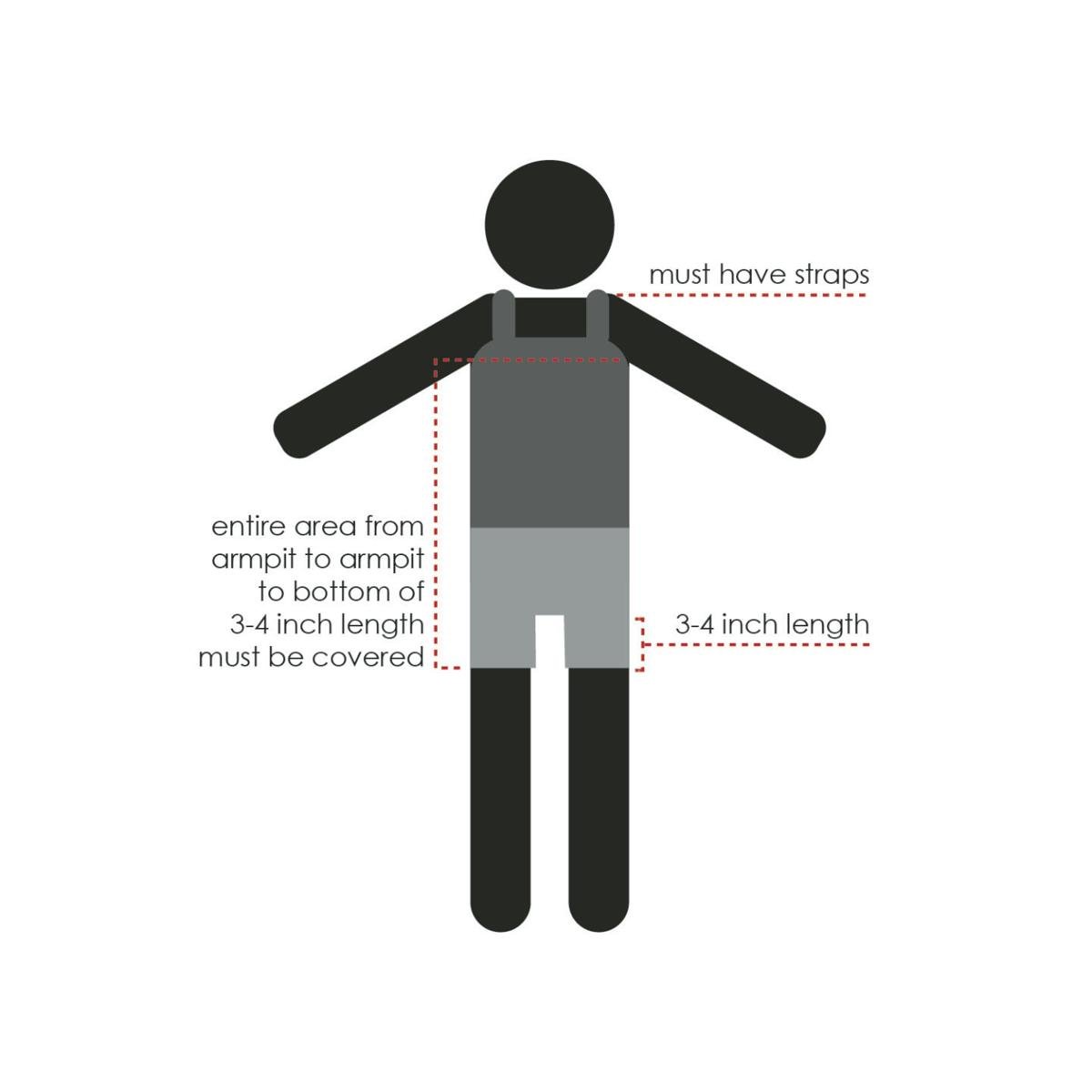 The Roanoke County School Board approved a new student dress code Thursday that aims for gender neutrality.
The unanimous vote came after central office administrators parents, teachers, central office staff and student leadership weighed in on the proposed changes over the past school year.
In a survey, 1,370 parents voted, with 59% approving of the new dress code.
Portions of the old code could be perceived as targeting female students, according to Roanoke County Director of Administration Rhonda Stegall. Examples included language such as "undergarments (including bra straps), cleavage or midriffs should not be exposed," and "short/skirt length should be no higher than mid-thigh." The banned clothing list included the words "shirts with spaghetti straps."
The new policy requires that "tops must have shoulder straps," and clothing must "cover areas from one armpit across to the other armpit, down to approximately 3 to 4 inches in length on the upper thighs."
Based on parent feedback, administrators attached images to the code to clarify the correct clothing length for students.
The code states that "administration at each school reserves the right to determine what constitutes appropriate dress." Students who don't adhere to the guidelines won't be allowed to attend class.
The code makes clear "clothing may not state, imply, or depict hate speech/imagery targeting groups based on race, ethnicity, gender, sexual orientation, gender identity, religious affiliation, or any other protected classification."
Board Chairman Don Butzer called the new dress code one of the "most progressive, non-gender biased dress codes in the state" during a meeting in June.
The policy change is effective beginning this school year.
In other business, the board approved the hiring of Dana Stevens as the new principal of Mount Pleasant Elementary School. Stevens, currently an assistant principal at William Byrd Middle, replaces Ellen Walton, who is retiring.
Stevens said she looked forward to "going home" to Mount Pleasant Elementary, where she taught for 22 years. Board members thanked Walton for her service to the school system.
The board also signed off on the formation of a parent advisory council that will include a representative from all 27 county schools, beginning this school year.