Salem officials toured progress on renovations underway this summer at the high school, and pondered also upgrading the school's fieldhouse during a joint meeting of the city council and school board Monday evening.
Contractors are in the school for the summer, doing the bulk of their work this year and next, whenever class is dismissed.
"We've got a long way to go, but we're moving along at a good clip," said Bryan Campbell, project manager. "On a busy day, there's every bit of 100 men in the building."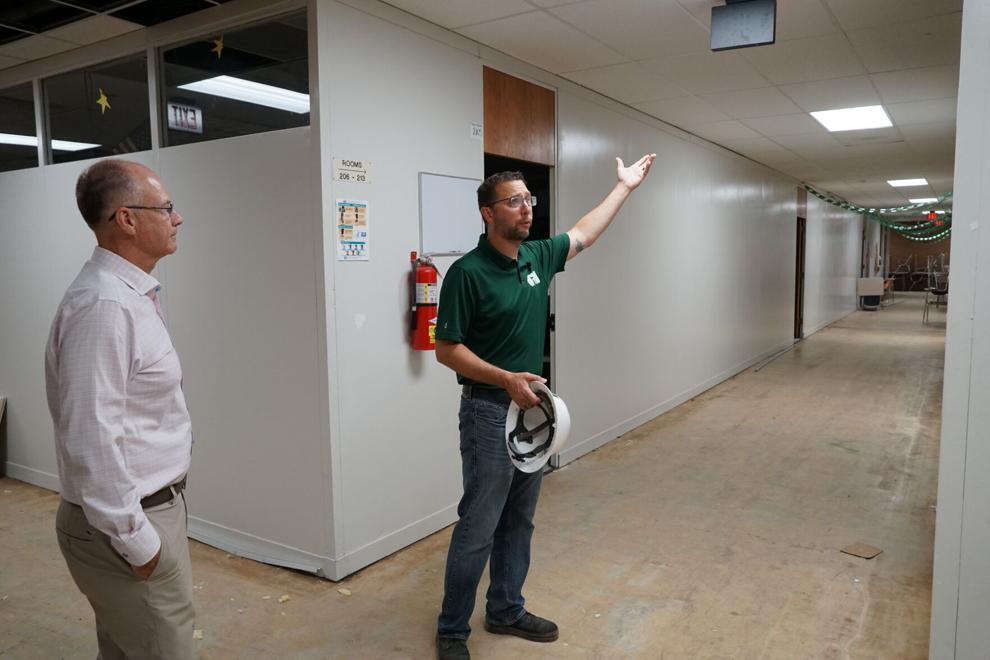 The two bodies held a work session under the theater lights of the high school auditorium, while construction sounds echoed off the tall brick walls from elsewhere in the building well after the 5 p.m. meeting start.
The high school renovations include new pipes, flooring, air conditioning systems and energy efficiency improvements; refurbished and retooled classroom space, guidance and administrative offices; a refreshed cafeteria, culinary area, library and media center; more common areas for students, plus a black box theater for performing arts, for which the city can borrow up to $34.77 million.
"I believe it's 15- to 18 million dollars' worth of improvements in this building that you won't see," said David Preston, the school board chairman. "You'll enjoy it — the light is good, it's comfortable — but you won't necessarily notice the new floor tiles."
Because city staff said the project is on-budget and on-time for completion by Aug. 21, 2022, they also proposed improvements to expand the high school fieldhouse. That expansion would cost the city as much as $2.95 million, according to a contractor estimate valid through 2021.
As it stands, the fieldhouse is not spacious enough to accommodate all of the school's sporting equipment and varied training needs, said Principal Scott Habeeb. G&H Contracting is already working on-site, and construction costs are trending upward, city staff said.
"There is an opportunity when you have a contractor on site to make something happen and save on mobilization costs," said Superintendent Alan Seibert. "We wanted you to be aware of this."
Most of the fieldhouse renovation cost could be taken from the schools system's reserve funds, Seibert said. The boards have until December to decide whether preliminary plans are fleshed into reality.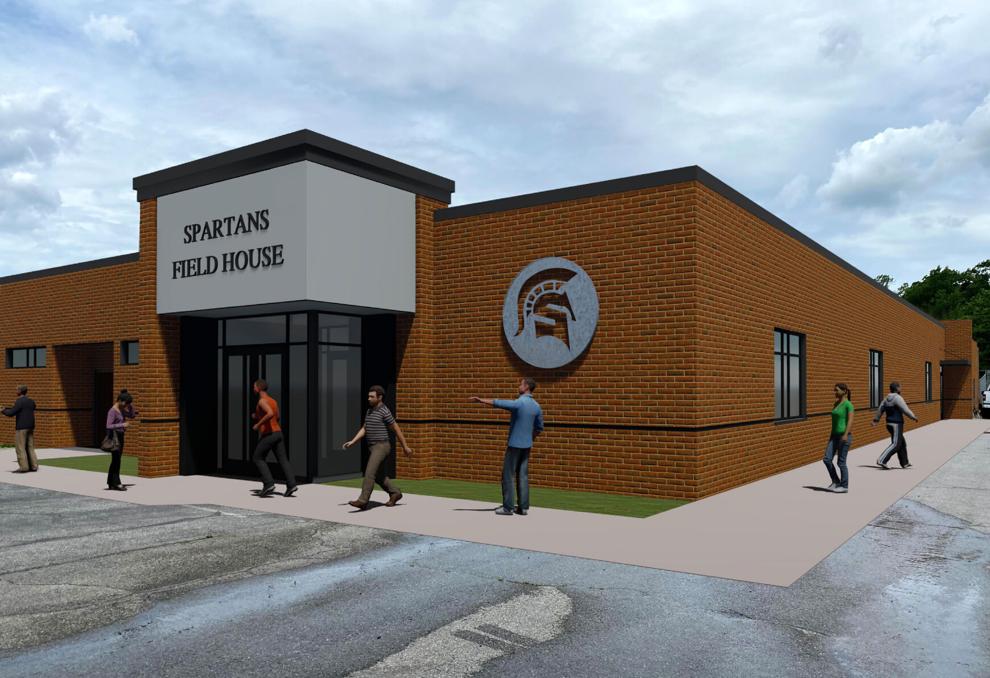 Other schools in Salem are in fairly good overall condition, but do require routine maintenance, according to studies from RRMM Architects, presented by senior associate Andy Grant.
"These are just general replacement items that do go bad over a 20- to 25-year period of time," Grant said. "But generally, the building structures and maintenance were in great condition."
Architects visited Andrew Lewis Middle School, G.W. Carver, East and West Salem elementary schools, as well as the AIIMS alternate education center, to assess building needs.
The AIIMS center on East Fourth Street is in the worst shape of the schools surveyed, requiring full electrical and mechanical system replacements, and upgraded security.
"It definitely needs some work," Grant said.
At both East and West Salem, roof replacements are top priorities, along with electrical upgrades and other miscellaneous upgrades to the guts of the schools. G.W. Carver Elementary School needs to finish a roof replacement that started in 2018.
Andrew Lewis Middle School could similarly see the rest of its roof replaced to complete a 2018 renovation. The middle school also needs bus and student circulation improvements, and different exterior door handles.
"The pull handles on several exterior doors could potentially be chained shut," Grant said. "We found this in several schools."
Cost estimates for each of the projects will be available in September, architects said.
Also during the Salem City Council meeting Monday night, council elected to proceed with the design phase of renovations at the James I. Moyer Sports Complex. Council allocated $870,500 for the project from its 2021-22 capital projects fund.