A $16.5 million renovation is the most transformative in the history of North Cross School and exemplifies the growth of Roanoke, said Head of School Christian Proctor.
"This is happening because the city's growing," Proctor said. "But I think it's also going to help the city grow."
The private school launched the project at the start of summer break, with a goal of finishing by fall 2020. When completed, North Cross will have a renovated high school building and auditorium along with a new student center, library and front entrance within a pedestrian-only campus.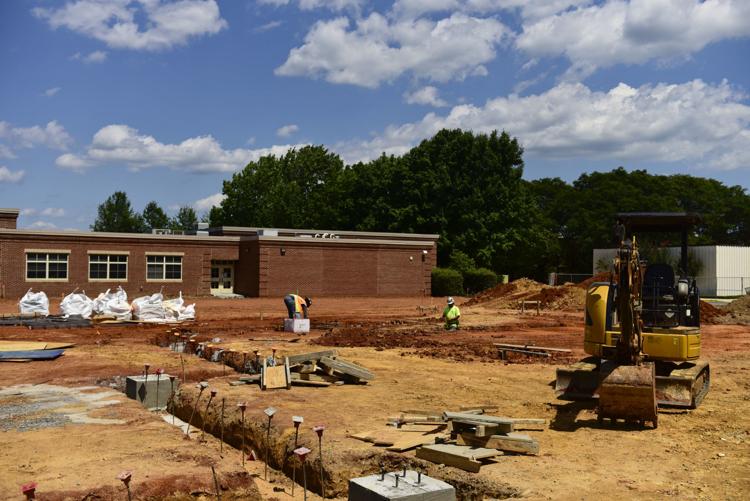 The North Cross construction, along with the nearly completed rebuild of Fallon Park Elementary School in Roanoke and the ongoing renovation of Cave Spring High School in Roanoke County, are some of the highest profile school improvements underway as students in public and private schools across the region return to classes over the next month. Seven school divisions in the Roanoke and New River valleys open this week alone.
North Cross attracts students from across the region and around the world to its campus on Colonial Avenue in Roanoke County. From its early childhood program through 12th grade, the school enrolls about 500 students. The renovation should increase the school's capacity by at least 200 students, Proctor said.
The private school is raising $14 million through a drive created by the North Cross Board of Trustees called "The Legacy Campaign." The remaining $2.5 million will be financed in the short term.
Proctor said fundraising is still in the quiet phase, but alumni, parents and other private donors have already contributed more than $11 million in cash and pledges.
"The growth that we're going to see is really going to be exceptional for a city like Roanoke," he said.
Communities benefit from top-tier, independent schools in addition to strong public school systems, as more people consider moving to the area, Proctor said.
---
Another school project in Roanoke is nearing the end of another major milestone.
Roanoke City Public Schools' $23.4 million Fallon Park Elementary construction project is in phase two, with new administrative offices, a cafeteria and a two-story wing with 13 classrooms expected to be completed by December.
Fallon Park Elementary is one of Roanoke's largest primary schools. Enrollment last fall was 624, well above the school's capacity. To relieve crowding, second grade classes were taught in a classroom trailer before the completion of the project's first phase.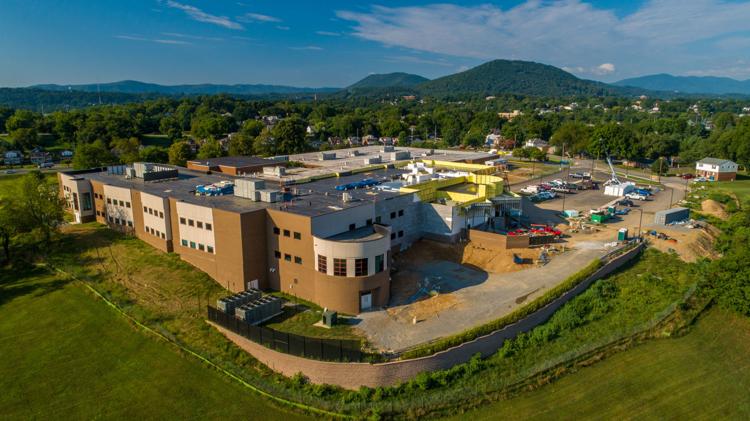 In the final phase, crews will demolish the existing main school building, renovate the gym and convert the existing cafeteria into an art and music center, with an estimated completion of summer 2020.
The new school will have 39 classrooms.
Here's a look at other changes as the new school year opens in the city and other schools across the region.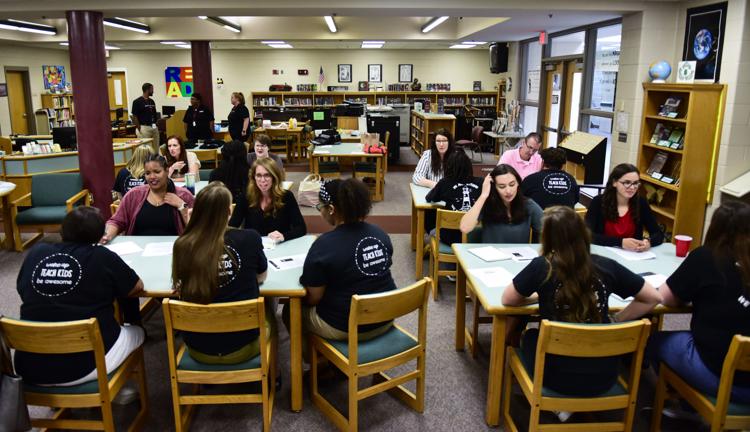 Roanoke
Across the school system, Roanoke added six counselors and four social workers. Roanoke is also expanding its mindfulness program as part of a push to become trauma-informed, or more aware of how adverse childhood experiences can affect behavior and learning.
The division hired Laurie Seidel to serve as coordinator of mindfulness, a new position. Seidel worked part time at Hurt Park Elementary as mindfulness instructor for a pilot program.
In other central office moves: Ryan Bell was hired as the coordinator of family and community engagement; Rachel Floyd was named supervisor of reading and instructional coaches; Tom Fitzpatrick is the supervisor of science and mathematics. Two positions were eliminated: supervisor of K-8 mathematics, and director of attendance and accountability, a job previously held by new Hidden Valley High Dean of Students Joe Jablonski.
Sandra Burks, the former executive director of human resources, left Roanoke and is taking a position at Virginia Tech.
Roanoke hired a new principal at Patrick Henry High, Anthony Frazier. His wife, Bonita Frazier, will teach English at William Fleming High. More new principals include: Bradley Jenkins at Woodrow Wilson Middle; Katherine Duncan at Round Hill Elementary; Kathleen Duncan, returning to the Roanoke Technical Education Center; and Andy Wheeling at Lucy Addison Middle.
Turnover at Lucy Addison Middle has been prevalent over the past year. After former principal Rob Johnson left for a position in Martinsville last summer, the school hired acting principal Grafton Young, who transferred to another position with the school system in November. Michele Micael served as acting principal for the remainder of the school year.
The school could undergo more changes in the near future. City Superintendent of Schools Rita Bishop said she's hoping to relaunch a dormant aerospace program, and its laboratory. Roanoke is planning to hold fundraisers to pay for the technology and other costs. Bishop recently told the Roanoke City Council the project needs about $2.5 million.
Roanoke County
The school system is implementing a pilot program at nine schools that focuses on student behavior. Called Positive Behavioral Supports and Intervention, the program's underlying theme is to teach behavioral expectations in the same manner as core curriculum subjects such as math or reading.
Superintendent Ken Nicely is now under contract through 2023 after the Roanoke County School Board gave him a two-year extension.
At central office, Roanoke County hired a new executive director of elementary instruction, Stephanie Hogan; an executive director of secondary instruction, Mike Riley; and a supervisor of music and performing arts, Virginia Markham.
Roanoke County hired new principals including: Jason Breeding, Northside High School; Will Krause, Glen Cove Elementary; Dana Stevens, Mount Pleasant Elementary; and Sammy Fudge, Hidden Valley Middle.
The school system also created four new dean of students positions: Jablonski at Hidden Valley; Tyler Brown, Glenvar High; Tami Amos, Northside High; and Travis Anderson, William Byrd High.
Cave Spring High added a dean of students, Brian Hall, before last school year.
Meanwhile at Cave Spring High, the $43.4 million renovation and expansion project is still on pace to meet its summer 2020 deadline, according to school officials. The school board has approved three change orders for the project to date, increasing the project's total cost by about $133,000.
Salem
A long-awaited renovation project at Salem High could begin this year. Salem hopes to put the project to bid this winter, after design work is completed and bid documents are finalized.
Salem has a new director of instruction, Jamie Soltis, a former Roanoke County school administrator. Soltis replaced Diane Washenberger, who retired after 45 years in education in Salem and Roanoke.
Hunter Routt is the new principal at East Salem Elementary following former principal Diane Rose's move to Andrew Lewis Middle to serve as an assistant principal.
Franklin County
Franklin County plans to use a $50,000 high school innovation planning grant from the Virginia Department of Education to get students on track for a career in health.
Superintendent Mark Church said the school system also will partner with Carilion Clinic, Ferrum College and Virginia Western Community College to review how Franklin County can best help students interested in careers in nursing and other health care fields.
Franklin County has a new principal, Jami Clements, who will lead Benjamin Franklin Middle School.
Botetourt County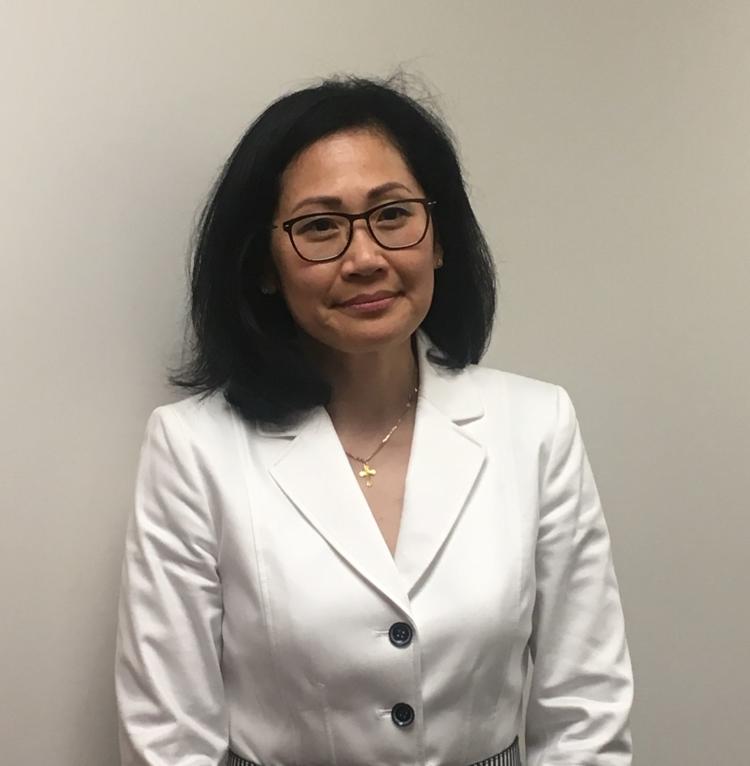 Botetourt County has a major change at the administrative level — a new superintendent of schools.
Lisa Chen replaced John Busher, who has retired.
The county is moving forward on a plan to replace one of its schools, Colonial Elementary. The Botetourt County Board of Supervisors has approved $2.5 million in additional funding for construction. The increase in funding was based on rise in enrollment and a need for more classroom space. The total construction cost is about $22.1 million.
Montgomery County
Montgomery County transferred about 100 students from Christiansburg Elementary and Christiansburg Primary schools to Falling Branch Elementary.
Falling Branch recently completed an expansion that increased its capacity from 460 to 750. Montgomery County's decision affects students living in the neighborhoods east of downtown Christiansburg.
Upcoming Christiansburg Elementary fifth-graders can stay at their school as long as families provide transportation.
Radford
Radford High School is implementing a new meal time scheduling policy called "one lunch."
All ninth through 12th graders will take a one hour lunch break simultaneously. After eating, students can use the remainder of the break to exercise, study or relax in different areas of the school.
Roanoke Catholic School
Roanoke Catholic expanded its dual enrollment programs in partnership with local colleges and started a new broadcast journalism class.
Students will learn about online reporting and use the school's video livestreaming service to broadcast school events at www.celticslive.com, Roanoke Catholic's streaming service that launched a year ago.
Faith Christian School
Faith Christian Headmaster Peter Bauer said the school is excited about new faculty members in its middle and upper schools.
Carl Muench will teach physics, calculus and biology. Sarah Traylor and Drew Thomas will teach Latin. Thomas also will teach ancient history. Shane Mercy is the new music teacher.
Staff writers Casey Fabris, Alison Graham, Yann Ranaivo and Sam Wall contributed to this report.
Be the first to know
Get local news delivered to your inbox!