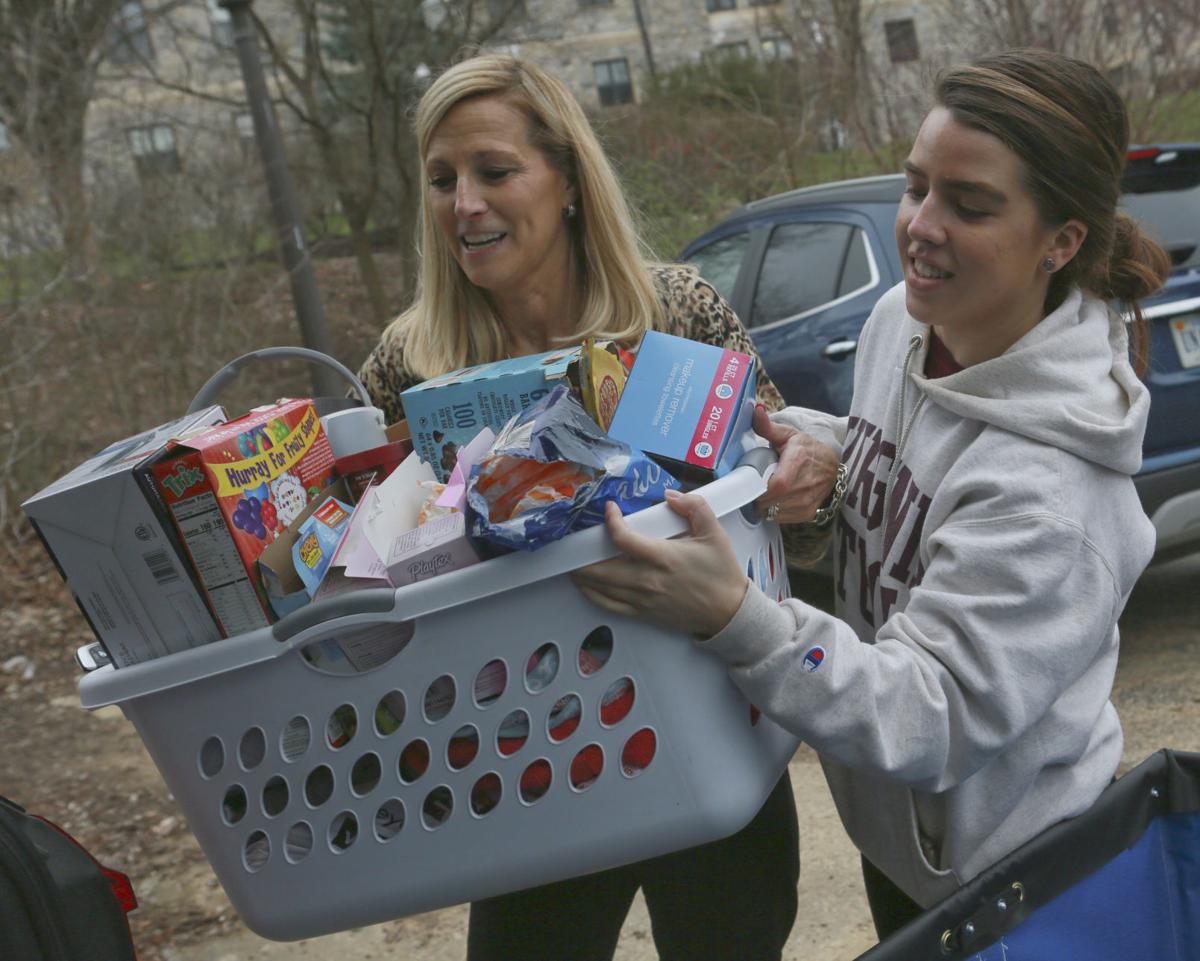 Virginia Tech officials were pleasantly surprised last weekend when only 10% of students living in university housing returned to campus after an extended spring break.
They're still hoping more of them will leave.
As fears over the spread of the novel coronavirus mount, university officials are offering another incentive for students to get out of Blacksburg.
"Just yesterday we offered a new rebate of $800 for those who still remain in order to lower the density of our campus," Frank Shushok, interim vice president for student affairs, said Thursday at a special online board of visitors meeting on the university's response to the pandemic.
Students will have until Monday to terminate their housing contract to be eligible for the rebate.
Tech had previously reimbursed $1,000 to students who didn't return to university housing after spring break.
"Of the approximately 950 students who returned to on-campus housing, many have shared that the growing severity of COVID-19, including the first diagnosis of a nearby case in Radford, has shifted their previous thinking," university officials wrote in an email to students and families on Thursday. "We understand that for some, remaining at Virginia Tech is your only viable option for housing, and we welcome your residency."
Mark Owczarski, a university spokesman, said the latest offer is "all about social distancing."
"If the second offer yields us 20 more people, then that's going to be all the better in terms of reducing the numbers of people living here on campus," he said.
"From a public health concern, here in our community, it's a really good idea to have our students to be able to go home, if it is safe for them to do so, so we don't overburden our local health system."
Owczarski didn't have an estimate Thursday afternoon on the number of students who had taken the university's offer.
"To date, we do not have a confirmed positive case in Blacksburg, but we have cases in many communities where Virginia Tech has facilities, and we suspect that it is only a matter of days before a case is confirmed in Blacksburg," Tech President Tim Sands told board members Thursday.
The university estimates that, across the greater Montgomery County area, about 40% of the student population — or 11,000 people — currently remain. Owczarski said this would include a "vast majority" of graduate students who call Blacksburg home, for example.
At Thursday's board of visitors meeting, university officials gave a broad overview of the steps Tech has taken to move operations online and help contain the spread of COVID-19, the disease caused by the new coronavirus.
"We will see cases anytime now," Dr. Noelle Bissell, director of the New River Health District, told board members. "We've been preparing for this and we know what we're doing."
Dr. Bissell noted that "everybody wants testing," while the region's "testing availability is very limited."
Cyril Clarke, Tech's provost, noted that university faculty are working on that issue, as well as research and projects related to the coronavirus.
"So we are engaged with healthcare partners in figuring out how to expand the capacity in terms of coronavirus testing," he said. "Engineers, in particular, are working hard to repurpose equipment so that they can be converted for use as ventilators. We have other faculty who are working hard on producing and designing protective gear. We have an active research team that's making good progress and very exciting work in support of developing a vaccine."
Horacio Valeiras, rector of the board of visitors, asked Tech officials whether the university is considering any other reimbursements to students besides housing and dining rebates. Tech has also refunded parking fees.
"There have been a number of inquiries from students and others about potential rebates that are related to tuition payments as well as various fees," Clarke replied.
One petition on Change.org — which had garnered nearly 9,000 signatures as of Wednesday afternoon — calls on Tech to reduce spring semester costs by 10%.
Ryan King, a graduate student representative to the board, noted that grad students "are getting particularly upset" because they continue to "pay fees such as the student activities fee where there are no student activities occurring on campus, the recreational fees, while the gyms are closed."
Officials said while there isn't currently any rebates associated with tuition, they are holding broader discussions around fee reimbursements.
"So in regards to tuition, I can assure our students that we're still spending their money," Clarke said. "And we need to."