Cartlie Vincent still remembers when she didn't speak English well enough to know how to ask to use the restroom at school. She now laughs slightly at the memory, but at the time it was one of her "biggest problems."
Then 8 years old and a third grader at Westside Elementary School, Vincent had moved from Haiti to Roanoke to live with her older sister. She missed her mom and older brother, who remained in Haiti, and she had difficulty making friends and learning English.
"Every day when I would go home, my sister would practice English with me," Vincent said.
One of her teachers suggested Vincent take a music class. It was there that Vincent found her passion for music.
"I learned how to connect with other kids my own age," she said. "And I learned that I didn't even have to speak to make friends."
Now a senior at William Fleming High School, Vincent, 18, will graduate virtually Thursday with over a 4.0 GPA and plans to attend the University of Virginia in the fall on the pre-med track. She originally planned to major in biology, but likely plans to change that because "it's just so basic. ... I just want to do something different." She also wants to minor in music. She plans to become a surgeon in memory of her mother, who died when Vincent was 12.
Roanoke in 2014 was among the school districts in Virginia to receive a seven-year program grant, which followed the class of 2020, then seventh graders, through high school. For the approximately 239 Roanoke GEAR UP students headed to college, the program will also follow them through their first year, and each will receive a $5,000 scholarship.
Vincent credits the program with helping her learn more about the financial aid process, saying the program showed her that college doesn't have to be expensive.
"With GEAR UP, I learned that college may not be so far from my reach," she said.
Once Vincent started playing the violin, she was hooked. She was able to start playing an instrument early in her school career because of a partnership between Roanoke and the VH1 Save the Music Foundation, which has donated instruments to every elementary school, said district spokesman Justin McLeod.
As a sixth grader at James Breckinridge Middle School, Vincent began to play the double bass and almost quit because of the difficulty. But her music teacher encouraged her to press on — and she did. Since then, she's played in Senior Regional Orchestra, and in April, she and several other Fleming students were scheduled to accompany Patrick Henry High School's orchestra to Carnegie Hall. (The pandemic caused the trip to be canceled.)
Sixth grade also brought grief. Vincent's mother died in Haiti after a long illness, and doctors couldn't determine the cause, she said.
"Even though she was really sick, you know, she was a pretty strong woman," Vincent said, recalling visiting her mother the summer before sixth grade. "She still kept a strong face for me when I went down to visit her. She told me to not worry and stuff like that."
Vincent dreamed from an early age of becoming a doctor, but the career path took on new urgency after her mother's death. Vincent decided she wants to become a surgeon.
She took multiple Advanced Placement classes in high school and also has a strong community service record through Fleming's National Honor Society. Her favorite volunteer work has been working with the Special Olympics, she said, which she called "eye-opening." She is also involved with Spanish Honor Society and Key Club.
Vincent has a "powerful story" of working toward her dreams while immigrating from Haiti, living with her sister and losing her mother at a young age, said William Fleming Principal Archie Freeman.
"We're extremely proud of her for that," he said.
In eighth grade, a teacher recommended Vincent join the GEAR UP program. Vincent didn't know much about it at the time, but joined because it sounded fun. She now says that the program gave her the chance to learn more about the financial aid process and see what college was like firsthand.
When 777 Roanoke middle school students began on the GEAR UP path six years ago, school officials were hopeful it would result in more low-income and first-generation college students graduating high school and attending and succeeding in college. At the time, studies in other states found that participating students had better attendance and grades, and graduation rates improved. In Lynchburg, where the first cohort graduated in 2012, students' confidence and engagement with school improved.
At least 239 students from the program of the 555 graduating this week are headed to college, said Taisha Steele, the district's executive director of school counseling and equity who oversees Roanoke's GEAR UP cohort.
"We are super excited about that," Steele said, adding that some students are still undecided about what to do following graduation, so that number may grow.
Some students involved with the program moved out of the district before graduating, and 49 graduated early, Steele said. She called the number of students who stopped being involved with the program "extremely low, not even noteworthy."
Steele said the district must wait a year before applying again for another seven-year grant. In the meantime, educators will work on how to improve the program for the next cohort. The district is in the process of collecting student insights.
"That student voice and hearing what they have to say about their experiences — what works well, what did they feel like they needed more of — is monumental in our growth in the next cohort," Steele said.
Exposing participating students to college through campus visits was a key part of the program; Vincent said her favorite visit was to James Madison University. Other components assisted students with the process of applying to college as well as improving academically. Funding from GEAR UP allowed the district to provide tutoring, counseling, guest speakers, mentors and funding for school supplies and testing, Steele and Freeman said. Each year, a group of seniors identified as "priority" students due to homelessness also participated in the program, Steele said.
Freeman believes some students involved with GEAR UP might not have otherwise decided to go to college. He also thinks the program allowed students to "see things differently" by having outside speakers come in and share their diverse experiences instead of hearing from only their teachers and administrators.
Vincent applied to 11 colleges, and funding from GEAR UP helped pay the application fees, she said. She was stuck deciding between UVa and Wake Forest University. The thought of attending UVa scared Vincent, who described it as a big, competitive, great school. But that was also part of the reason why she chose it; she's excited to think about how she'll do in that environment.
She wants students with similar childhood experiences to believe in themselves and not get caught up thinking about whether they're good enough to go to a certain college.
"As long as you believe in yourself, [it] doesn't matter if there's no one [else] that believes in you," she said.
skd WFGraduation 060120 p01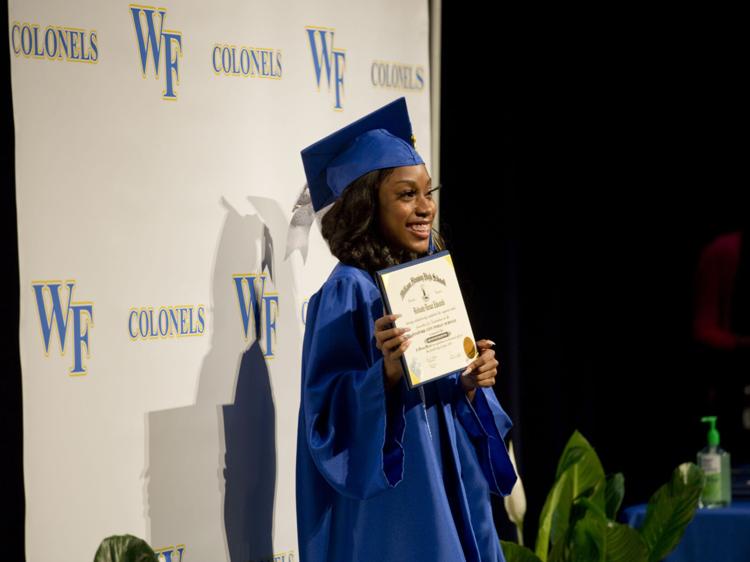 skd WFGraduation 060120 p02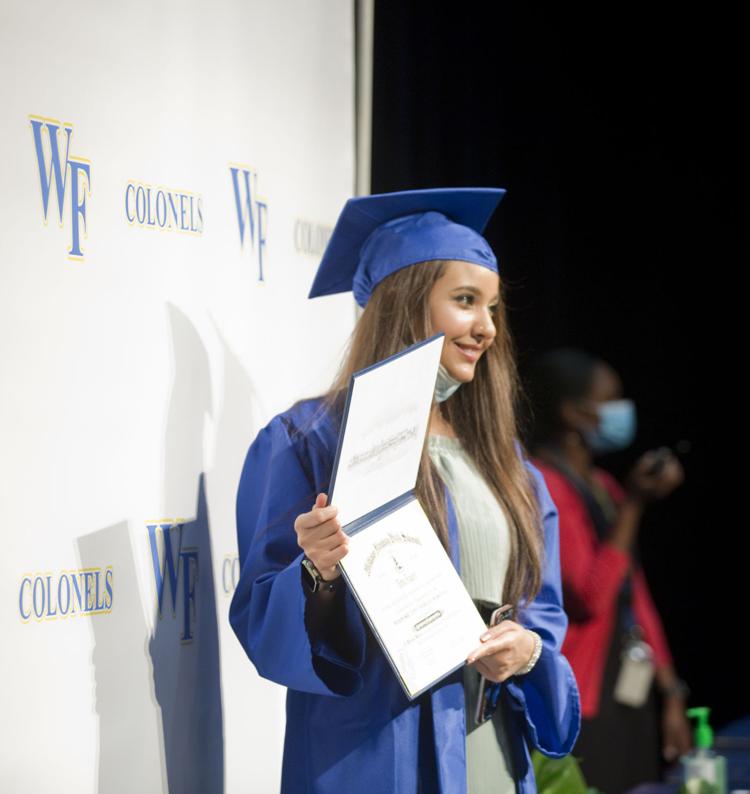 skd WFGraduation 060120 p03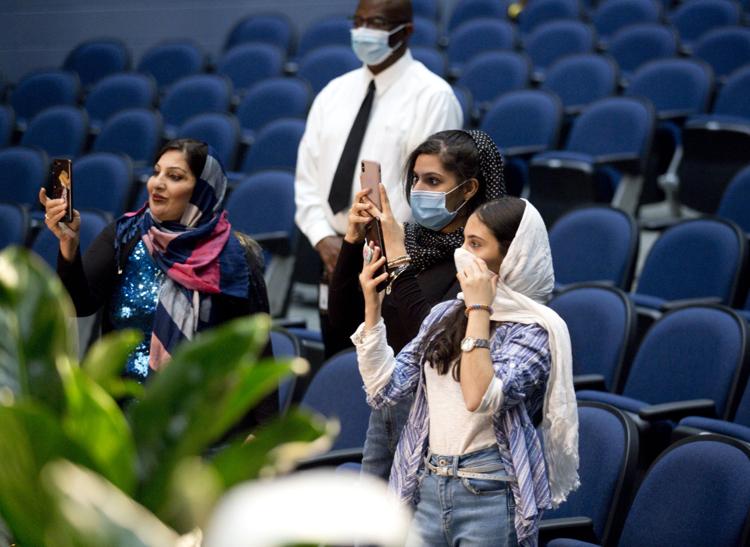 skd WFGraduation 060120 p04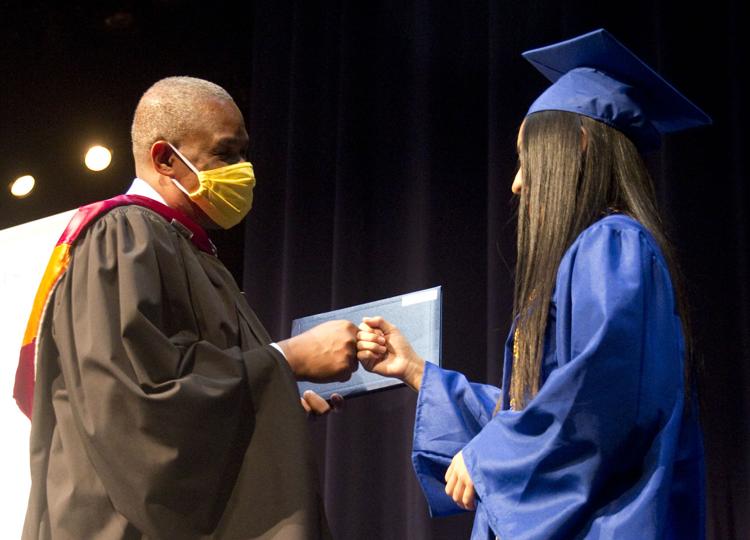 skd WFGraduation 060120 p05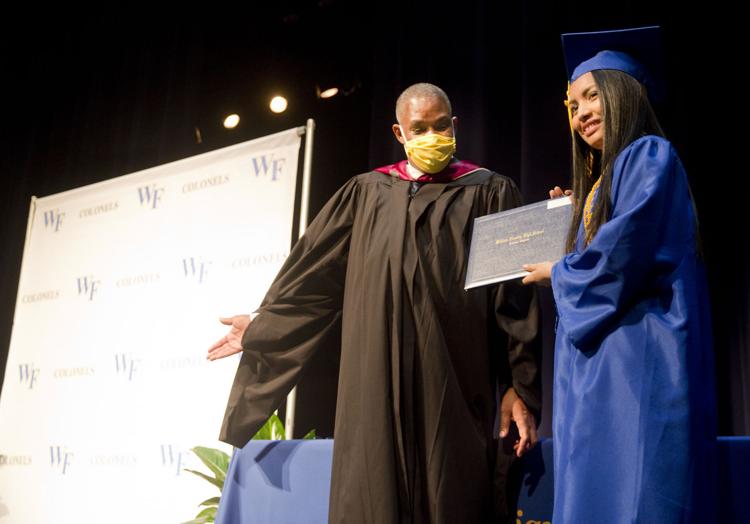 skd WFGraduation 060120 p06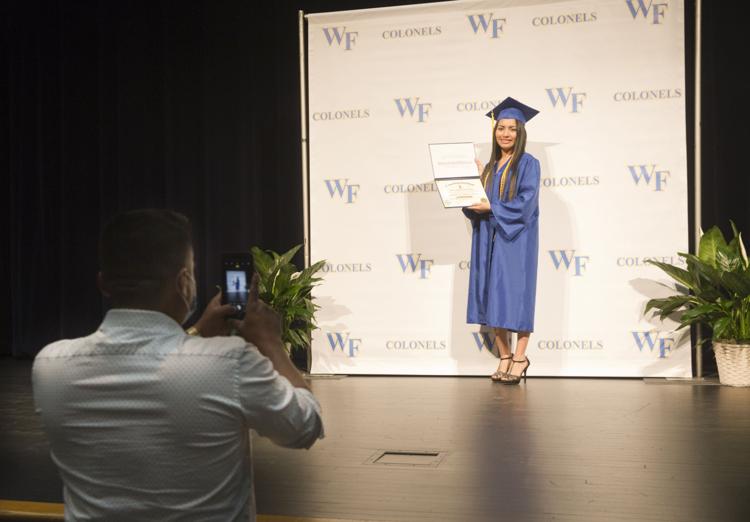 skd WFGraduation 060120 p07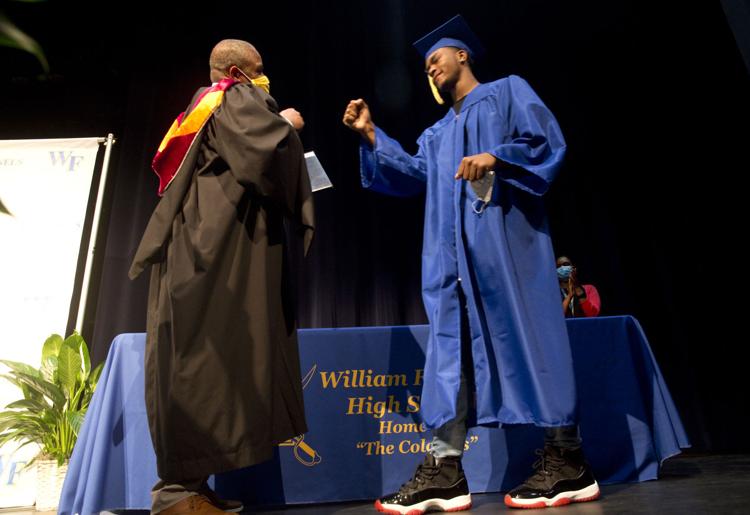 skd WFGraduation 060120 p08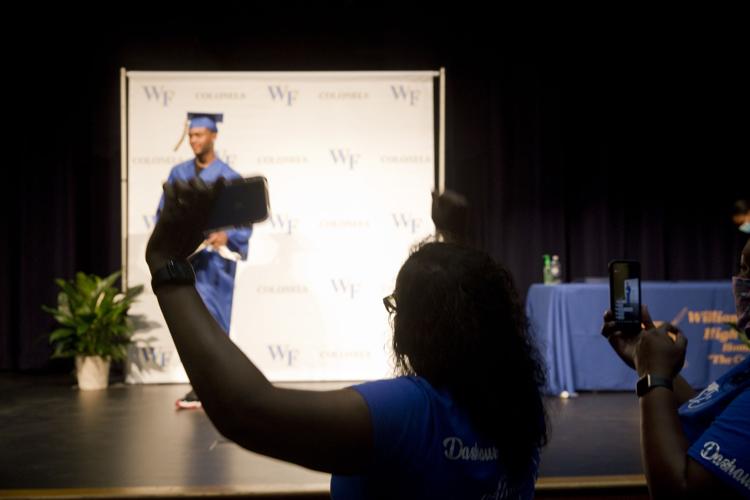 skd WFGraduation 060120 p09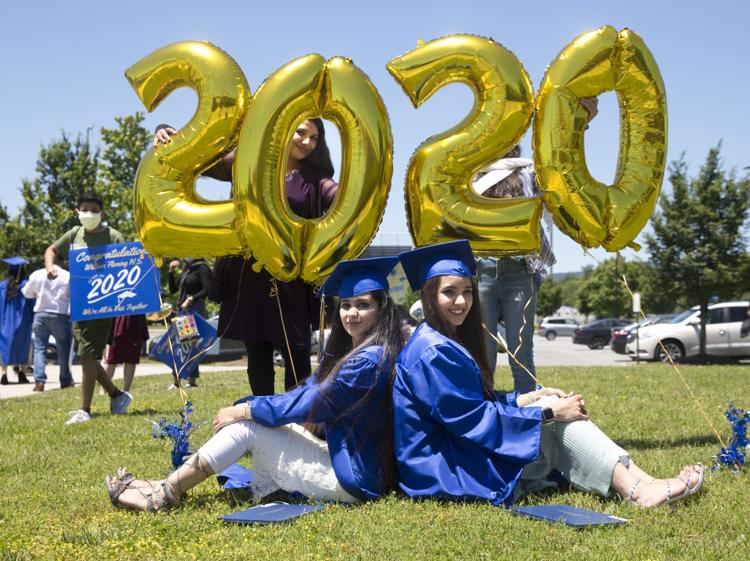 skd WFGraduation 060120 p010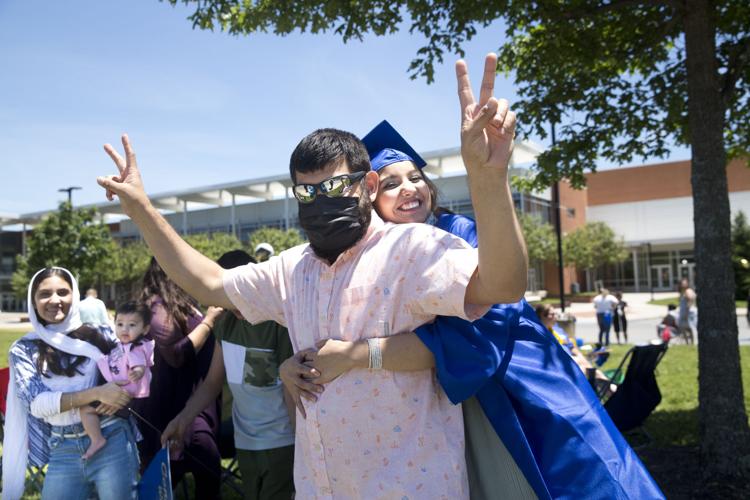 skd WFGraduation 060120 p011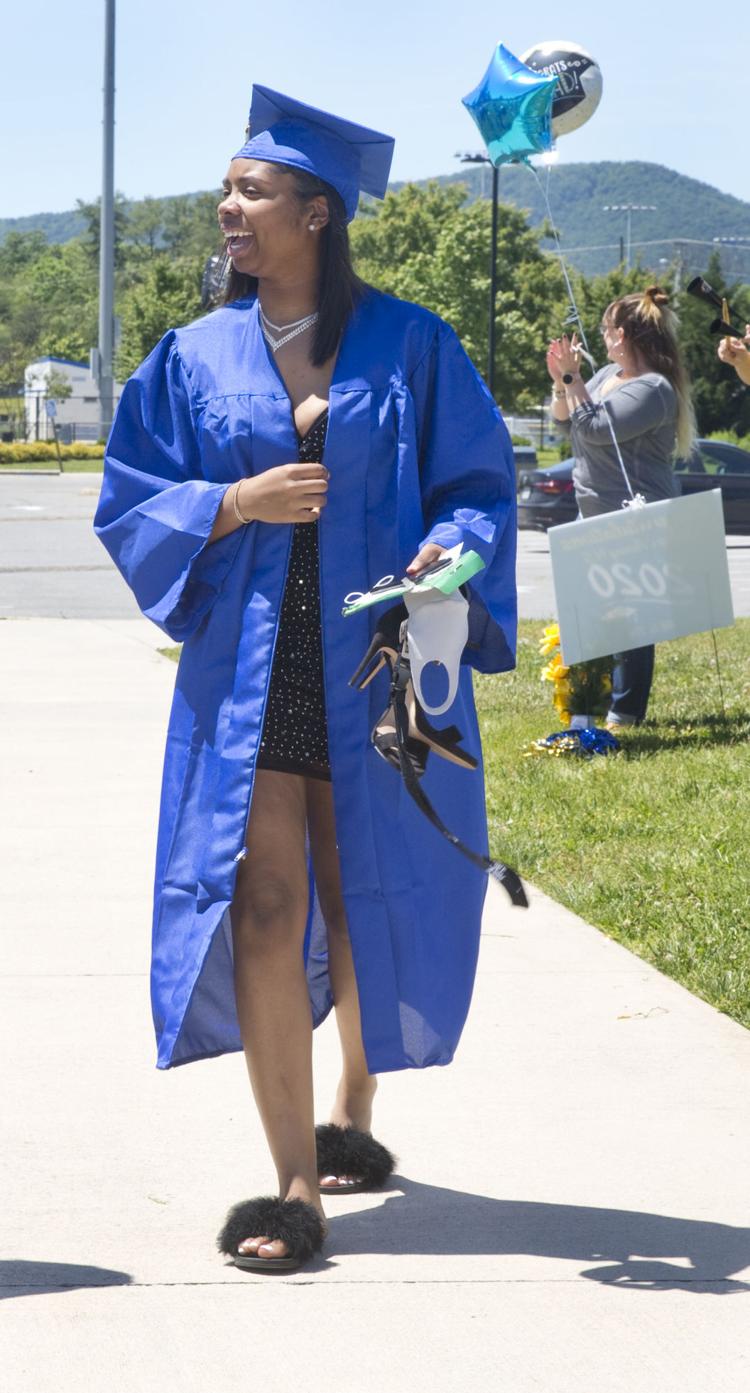 skd WFGraduation 060120 p012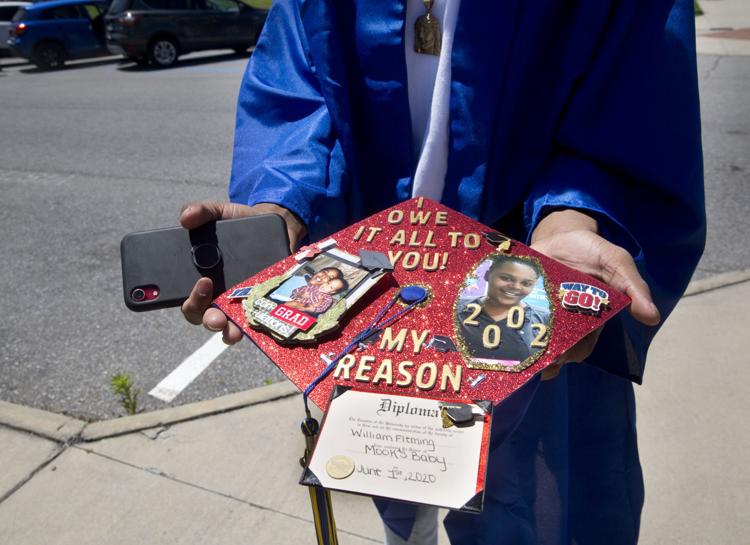 skd WFGraduation 060120 p013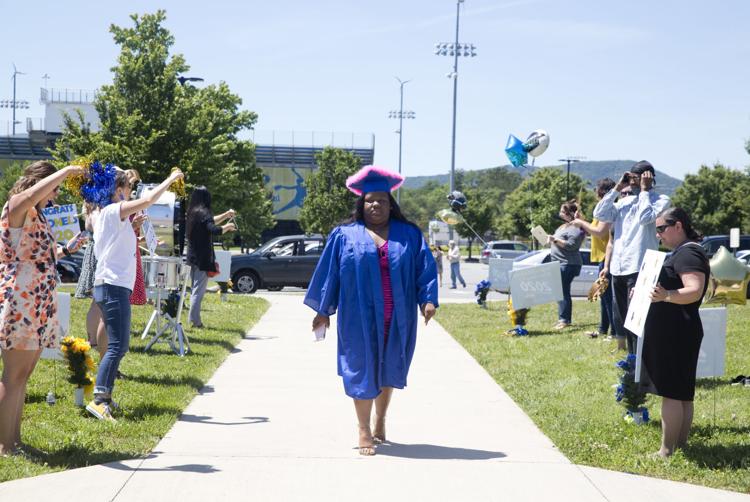 skd WFGraduation 060120 p014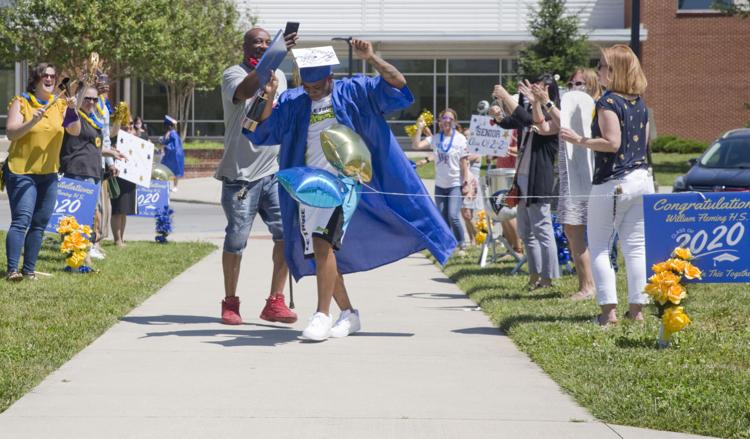 skd WFGraduation 060120 p015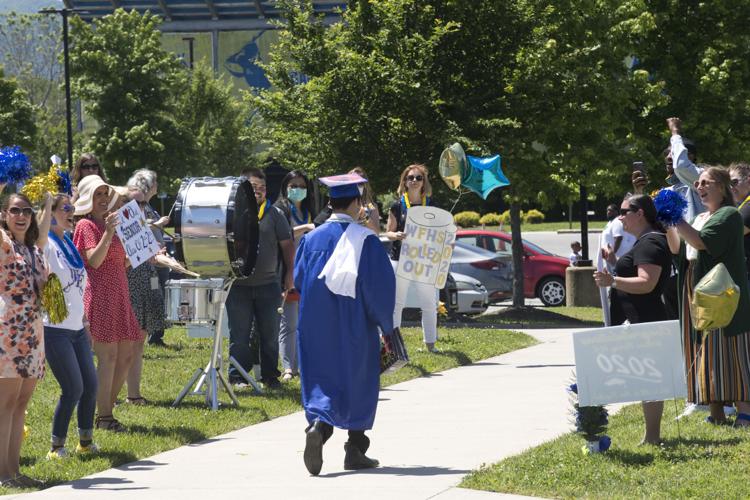 skd WFGraduation 060120 p016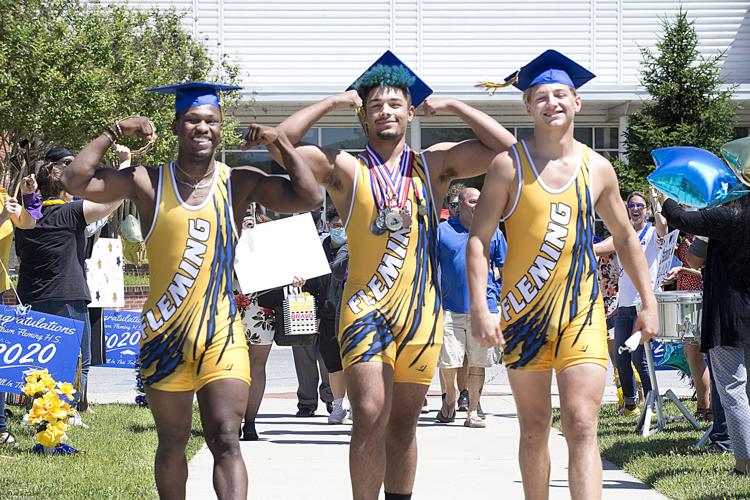 -- HIDE VERTICAL GALLERY ASSET TITLES --