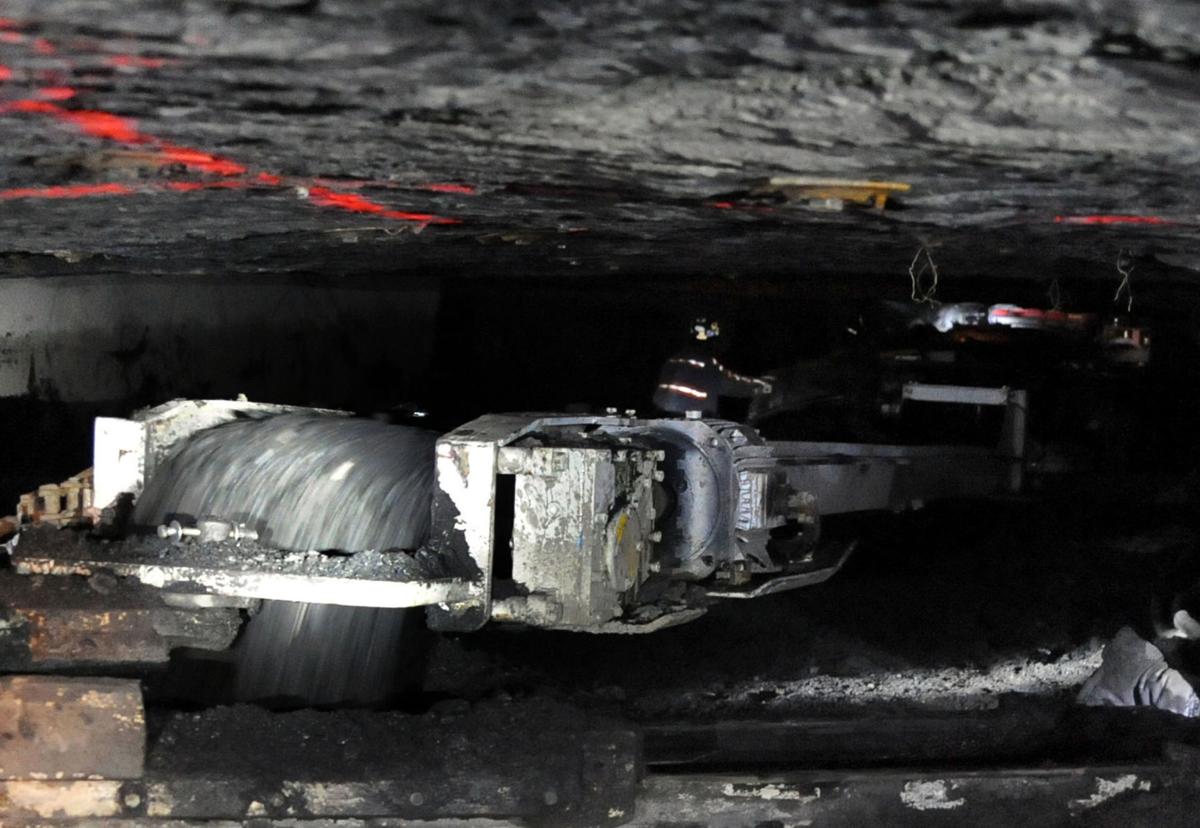 Gov. Ralph Northam wants the legislature to give its word that in exchange for eliminating the controversial coal tax credits that benefit Southwest Virginia, it will invest the savings in the University of Virginia's College at Wise.
The General Assembly passed legislation in February that would phase out and eventually eliminate the costly coal tax credits, which provided a financial lift to the economically struggling region. A critical report from the legislature's watchdog agency found that the credits — among the state's largest — generated economic losses for the state and very few jobs.
The Southwest delegation and other stakeholders in the region have feared scrapping the credits could lead to money leaving the region at a time when it needs even more to reboot an economy that is still working to transition away from the coal industry.
Northam is sending the two bills — patroned by Sen. Jeremy McPike, D-Prince William, and Del. Sally Hudson, D-Charlottesville — back to legislature with the suggestion that lawmakers commit to directing the savings to UVA-Wise "for the expansion of course offerings in data science, computer science, cybersecurity, and renewable energy." The General Assembly will take up this amendment along with others when it reconvenes Wednesday.
The projected savings with the elimination of the credits could be $300,000 each year in fiscal years 2023, 2024 and 2025, and then increasing to $6.5 million a year beginning fiscal year 2026. The governor can't require the legislature to send this money to UVa-Wise, so Northam's amendment is mostly about lawmakers sending a signal that they would like the money to stay in the region.
"This is an opportunity for the Southwest delegation and college to say that next year and going forward, the General Assembly made a commitment to us — and it's not binding — that when you repealed the coal tax credits, it committed to keeping that money down here to help us figure out a way that's better than the coal tax credits to juice up our economy," said Carter Hutchinson, Northam's deputy policy director.
McPike said he would vote in favor of the amendment, although he said it made him uneasy that it was an unstable source of money because projections could change.
"It's a nod toward the future and would show that Democrats are committed to investing in Southwest Virginia," McPike said. "Part of that is looking at what industries and what opportunities to invest in, and UVa-Wise is one of those key gems that will lead to future jobs and investment."
UVa-Wise spokeswoman Kathy Still said the college is in the middle of revamping its strategic plan and any additional funding would help it develop programs to address the educational and economic needs of the region.
"It is welcome news and UVa Wise intends to work even harder to fulfill our role as an economic driver for the region," she said.
The coal tax credits have been a sensitive topic in the legislature. Southwest Virginia Republicans have pushed for their continuance while critics have argued the tax credits that coal companies rely on aren't accomplishing their goals.
There's not enthusiastic support for Northam's proposal. Some Southwest lawmakers who have been opposed to these bills from the onset are dubious about an amendment that doesn't guarantee an investment. Skeptics also suggest Northam is making a hollow attempt to fulfill a campaign promise of making UVa-Wise a research institution to drive economic growth for the area.
Del. Israel O'Quinn, D-Washington, called it an "empty amendment." Sen. Todd Pillion, R-Washington, said it falls short of compensating for the regional impact.
"Although our delegation voted against the underlying intent of the this bill, we may have suggested also looking at investments in the Coalfields Expressway, rail, economic development, broadband, community college, or technical skills training as initiatives that have a broader and more direct impact on coalfield families," Pillion said.
Del. Will Morefield, R-Tazewell, is opposed to the amendment, saying it's unfair that the money will be directed to an institution in one locality. The coal tax credits added about $900,000 to the budget for the Coalfield Economic Development Authority, which supports projects in eight localities, and Morefield said this amendment wouldn't address this problem.
"I am a strong supporter of UVa-Wise and all of our local institutions of higher education, but such a policy change would severely set back the coalfield's ability to diversify the economy," he said.
Del. Terry Kilgore, R-Scott, credited Northam for suggesting the General Assembly make a promise to keep the money in the region. He said UVa-Wise is preparing people to work in high-demand fields, and the region needs to create and retain that workforce so that employers come to the area.
Kilgore said it's inevitable that the coal tax credits are going away, so he's urging his colleagues to support the amendment.
"You can be courageous and put up the no vote, or you can at least be a part of going forward," Kilgore said.
The legislation calls for a workgroup, led by the Virginia Department of Mines, Minerals and Energy, to meet and deliver a report to the General Assembly by December about how the commonwealth can provide "economic transition support" to the region, with a focus on areas like workforce development, infrastructure improvements and clean energy development.
There's some uneasiness from groups that worked on the legislation about Northam deciding how to spend the money before that workgroup even convenes, which comes off as undermining that process.
"I want the money to go back to Southwest [Virginia], but I don't want to be the one to decide how that happens," said Hudson, who added she still doesn't know how she'll vote on the amendment.
Appalachian Voices, which helped work on the legislation, said Northam's "gesture to show his support for Southwest Virginia is appreciated," but indicated it's up to the General Assembly to decide how money gets spent.
"As before, it is still up to the General Assembly to ensure that much-needed funds for economic and community development stay in our region and are deployed based on the outcomes of a strong stakeholder engagement process that will be skillfully led by DMME," said Adam Wells, regional director of community and economic development.
Hutchinson wouldn't say if the governor would sign or veto the bills if the legislature rejected his amendment, saying, "we'll cross that bridge when we get to it.
"It's the governor's hope that patrons and supporters see it as an opportunity to give assurances to a region that is a little bit nervous," he said.