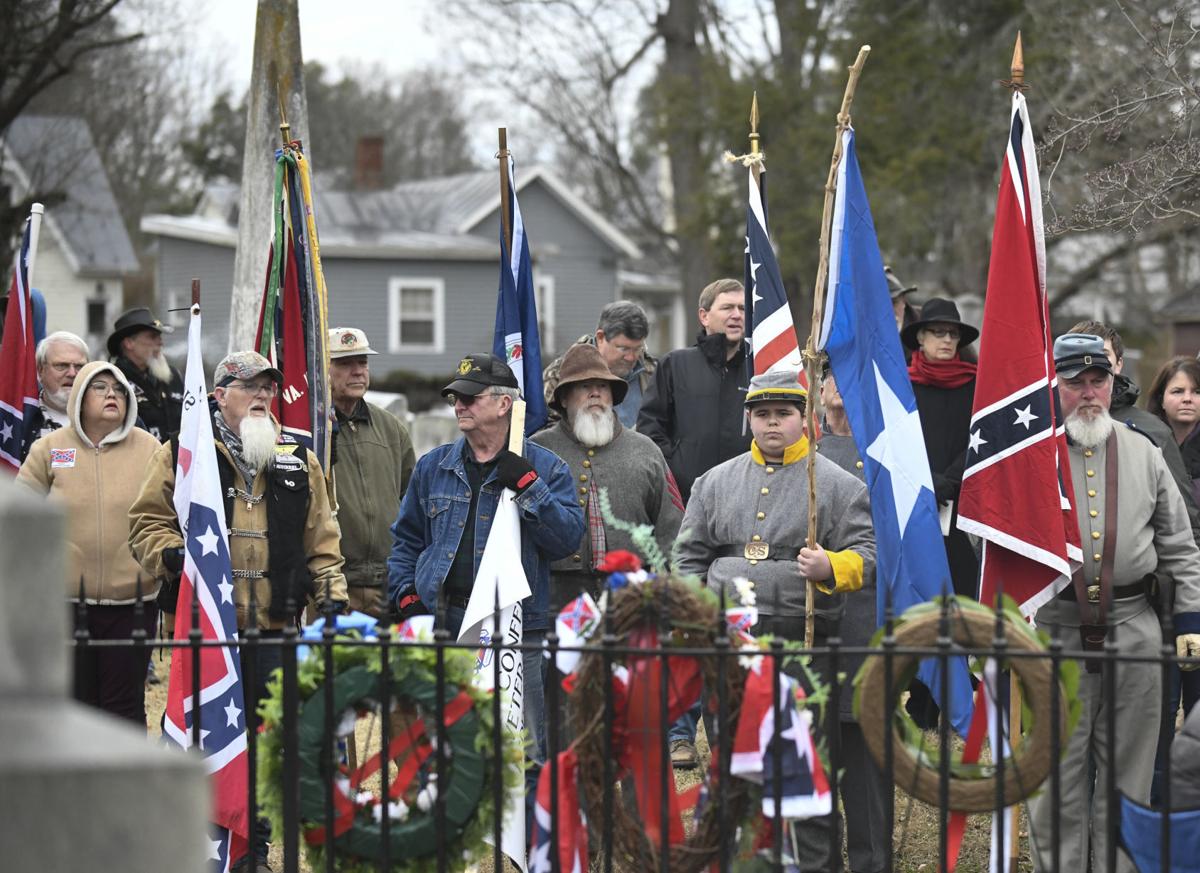 The Lexington City Council made the name change from Stonewall Jackson Memorial Cemetery to Oak Grove Cemetery official during Thursday night's regular meeting.
With a unanimous vote, the council adopted a new law that makes the change part of the city code.
Councilman Chuck Smith, who made the first motion to adopt the ordinance, shared a statement on his thoughts on why the name needed to change.
"Its effect on tourism should be negligible. Visitors interested in Jackson don't come for the sign, they come for the man," he said. "Jackson owned slaves and fought for slavery … Memorializing Jackson in a Lexington city cemetery announces to everyone that the city and its residents support Jackson and what he stood and fought for." He called that "unacceptable and indefensible."
Before the vote, council members read letters aloud from opponents and supporters of the switch.
"It is wrong not to allow Confederate descendants to remember and honor their ancestors," wrote Rockbridge County native Norma Longo, who suggested that the name "Oak Grove" is already in use in too many localities.
Lexington resident Tamara Duvall thanked council for choosing Oak Grove, writing that it will match well with the city's historically Black cemetery, Evergreen, "both evoking the peace of nature."
The name Oak Grove arises from the historical fact that in the 1700s an oak grove stood on the land where the cemetery is now.
The May death in police custody in Minneapolis of George Floyd, a Black man, sparked nationwide protests against police brutality and spurred activists to demand the dismantling of Confederate monuments, calling them symbols of racial oppression and white supremacy.
At the Lexington council's June 18 meeting, more than 30 people demanded the denouncement and removal of the city's monuments and place names connected to the Confederacy.
On July 2, the council voted unanimously to change the name of Stonewall Jackson Memorial Cemetery. Afterward, it received hundreds of comments demanding that the decision be reversed. Instead, council members moved forward with the choice, officially selecting the name Oak Grove Cemetery on Aug. 20.