Yelverton Oliver was a colorful and prominent figure in Big Lick, which would later become Roanoke.
Monday morning will have some showers blowing through, but they look to be mostly done by mid-morning, if not sooner, followed by some pretty …
Radford businessman George Harvey Sr. had something in common with the actor and humorist Will Rogers, who famously said that he had never met…
Virginia reported 1,736 new COVID-19 cases Sunday, bringing the state's cumulative case total during the pandemic to 576,050, the Virginia Dep…
The council will host a budget work session this Tuesday. Among the items is a discussion on whether the town should eliminate the tax.
Read through the obituaries published today in Roanoke Times.
He acknowledged that the past year, a period marked by the pandemic, hasn't been easy.
The city council was also briefed on a downtown development proposal.
A Radford group is building a new home for displaced swifts.
Auburn Middle School's young artists have faced numerous challenges in the 2020-2021 school year. And art has become a way for these students …
Most people wouldn't generally consider April 1 to be an auspicious day. But April 1, 2021, happens to be the 20th anniversary of Art Pannonia…
Something Else Boutique, which sells women's and children's clothing and accessories, is opening a new store at Valley View Mall.
A new company offering tax preparation services is launching in Roanoke just in time for tax season.
Virginia lawmakers passed more than 500 bills in the 2021 session, and more than two dozen of them directly addressed the problems brought on …
Virginia's legislature just became the first in the South to enact a voters' rights law that in certain ways mirrors national protections that…
As the virus changes, so do numbers and unknowns in the New River Valley.
The following article is about sex-crazed gypsy moths.
A Ferrum man was killed in a Saturday morning head-on collision in Franklin County, Virginia State police said.
Law enforcement and prosecutors fought against the proposal, saying they were worried that people may not talk to police if they know informat…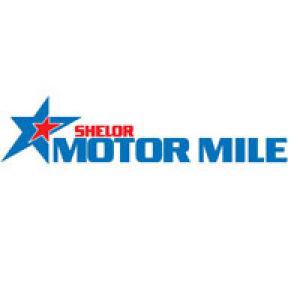 Duncan Ford Lincoln Mazda
Sen. Mark Obenshain, R-Rockingham, pushing for reforms since the fall, called the legislation headed to Gov. Ralph Northam superficial: "This …
A man was killed after a vehicle struck him Friday night as he was crossing Williamson Road near Woodbury Street in Northwest Roanoke, said Ro…
Testing for COVID-19 is available at numerous locations in the Roanoke and New River valleys, from drugstores, to medical clinics to drive-in …
Virginia reported 1,675 new COVID-19 cases Saturday, bringing the state's cumulative case total during the pandemic to 574,314, the Virginia D…
A moist winter meets a spring soaker over the next couple of days, and that could lead to some flooding and mudslide concerns in the mountains. 
Read through the obituaries published today in Roanoke Times.