Marwa Salime has gone more than 10 years without seeing her family since she immigrated to Roanoke from Sudan in 2010.
Finally, this past spring, they were to be reunited. Her family would meet her three sons in person for the first time.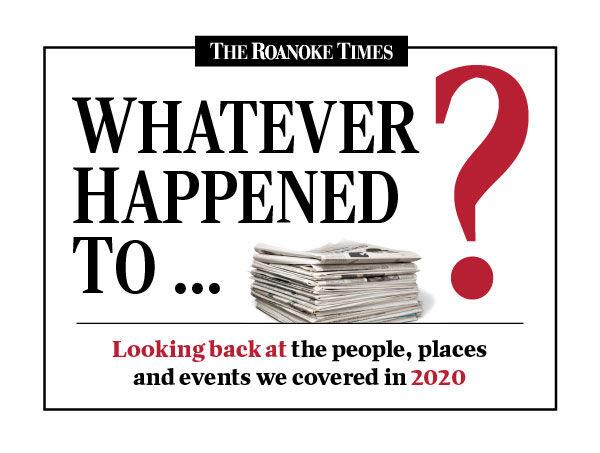 Then the novel coronavirus hit. Flights started being canceled.
Salime and her husband, Hammad Gadin had wanted to visit their northeast African home sooner. Even their eldest son, Armeen, 9, asked multiple years in a row, "Are we going yet?" But life kept getting in the way. Between adapting to their new home and raising three boys, they just couldn't make it work.
But this year they actually had plane tickets. Everything seemed to align.
The disappointment hit hard yet sank in slowly. Salime and Gadin have made the Roanoke Valley their new home, but every day Salime misses her parents, her siblings, her cousins, aunts and uncles, nieces and nephews back in her homeland. As the pandemic hit Virginia, Salime continued to believe that they would be able to embrace. In mid-March, when Gov. Ralph Northam declared a state of emergency, she held onto that hope. As travel bans and stay-at-home orders were put in place, she still could not let go of the idea of seeing her family.
It was not until May, when they were scheduled to fly to Khartoum, the capital of Sudan, that Salime reluctantly accepted that yet another year would go by without seeing them. Their flights were canceled. There was nothing she could do.
Salime is no stranger to being patient. She waited more than six years to join her husband in the U.S. Gadin came to Roanoke on a refugee visa after having been arrested by the Sudanese government for speaking out against its handling of what was then an ongoing civil war.
"I feel very sad, but maybe God decided something else for me," Salime said, tears showing in her eyes. She is still not sure what that is.
"I feel disappointed but maybe next year we can go when coronavirus gets under control," said Armeen. He acknowledges that he sees his Sudanese family on FaceTime and talks with them on the phone, but "It is not the same as in person," he says.
Salime and her family haven't had much time to wallow in disappointment.
"It's been a very hard year, I feel very stressed," she said. "I come from work to cook and help kids with their homework."
She is thankful she did not lose her job at Popeyes Louisiana Kitchen during the pandemic but says she hardly has time to sleep since she has to put more effort into helping the boys with school this year. She even had to stop taking the English classes she was attending twice a week.
Gadin's studies at Byers Technical Institute began after an initial delay due to the COVID-19 pandemic, and on days he is not attending school virtually, he works at a window and door manufacturer in Rocky Mount.
Navigating Armeen's virtual schooling and adapting to the new Roanoke County school schedule has required them to hire a sitter to get the younger boys, Nawai, 7, and Annan, 6, on the bus on the days they attend Penn Forest Elementary School.
On a recent Wednesday, Salime sat at the kitchen table with Nawai, coaxing him to do his math work. Her Popeyes badge clung to her uniform after a full day at the fast food restaurant. "The math, the way you do it in the states, is different from my county," she said. Math isn't a favorite subject for either of them. Salime likes geography and history.
Armeen joined in, leaning over his younger brother's shoulder; math and science are his two favorite subjects. Armeen said he likes virtual schooling. "There are really fun activities," he said.
Salime said she prays to God every day to help her get through this hard time. She also finds joy in cooking and in the kindness of her boys. "When I come home from work Annan opens the door and Armeen says, 'Mommy, how are you, how was work today?"
Annan came into the kitchen, and as they talked the boys realized they would be on winter break soon. They started doing a happy dance, running around the kitchen, as Salime continued to look over Nawai's schoolwork.