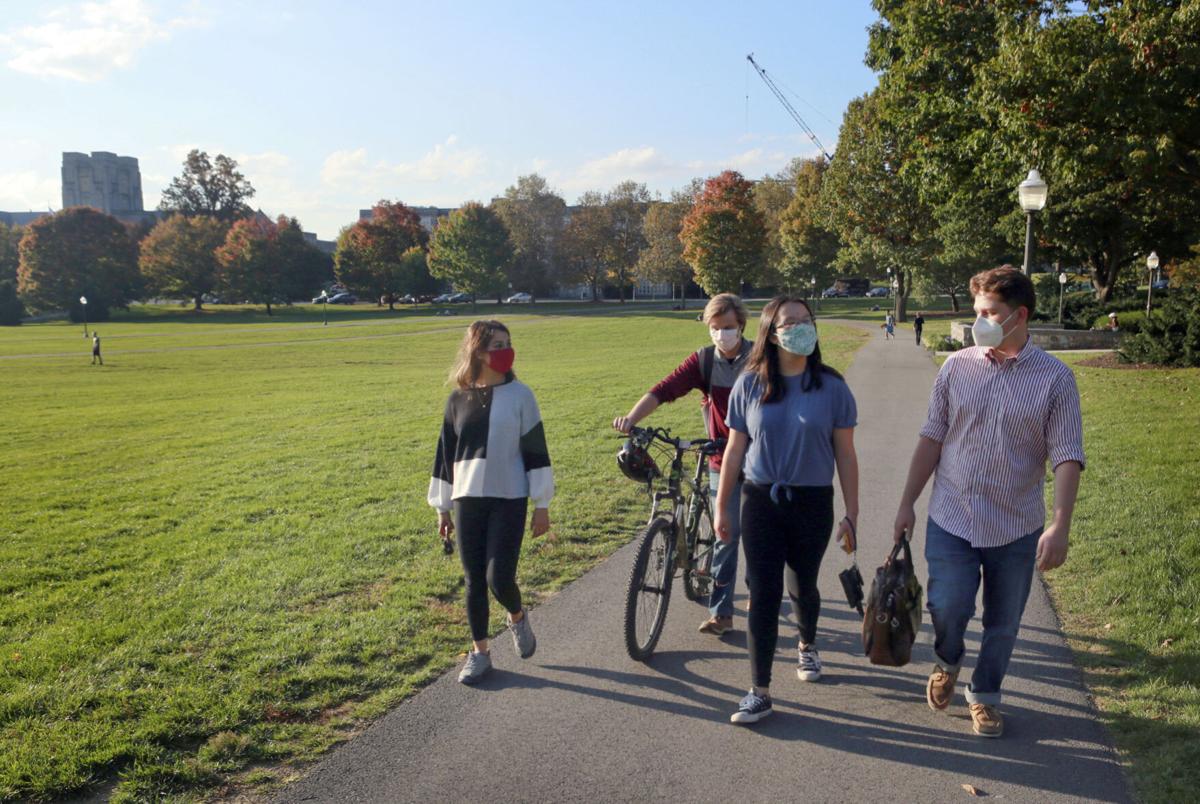 Virginia Tech will dissolve its 55-year-old Student Government Association to create a new undergraduate senate aimed at increasing participation and diversity, the university said.
"I'm really proud of the way that our students have been collaborative and visionary in looking for ways to share power among themselves," Frank Shushok, vice president for student affairs, said in a phone interview Wednesday. "Students have had really strong opinions about what works and doesn't work."
The 13-member Task Force on the Future of Student Governance formed last fall in the wake of student claims that SGA had become ripped apart by political infighting, sexism and cronyism. Like the federal government of the past four years, the SGA recently had been plagued with multiple impeachment attempts, high turnover and extensive vacancies.
But the change is also part of a larger reassessment of how student, faculty and staff groups at Virginia Tech give input into campus policies and decision-making, the university said. In 2019, Tech President Tim Sands formed a governance committee tasked with defining "a set of guiding principles" for effective governance among "the collective voice of the faculty, student, and staff constituencies," says a recent resolution.
Several students who had been critical of SGA said they hoped the new structure would better enable policy ideas up the chain of university governance.
"Obviously, every structure has its ups and downs, but based on our current structure, I think it's definitely an improvement, so I'm excited to see what happens," Manasha Bhetwal, a former SGA member, said. "It's not just one person having all the power, which I think makes all the difference."
The new student senate will do away with the executive, legislative and judicial branches of the existing SGA, said Thomas Miller, a student on the task force.
Instead, the body would be made up of about 85 senators, comparable in size to SGA.
Tech's individual colleges would elect a total of 32 senators, with roughly one senator for every 1,000 students in each program. Another 30 senators would be elected by the student body at large, and the remaining senators would be chosen to represent certain student organizations on campus, such as the Black Organizations Council, HokiePRIDE and the Corps of Cadets.
Miller, a 21-year-old senior from Arlington, said three pillars of accessibility, approachability and representativeness guided the undergraduate senate structure.
"Student government over the last maybe decade has been losing participation," Miller said. "What we wanted to do is make it more approachable so students can really come in and see their vision run through student governance."
Currently, Shushok noted, a disparate set of groups provide student input at Tech — from SGA, to a Commission on Student Affairs, to student representatives to the university's Board of Visitors.
"All those entities mostly operated independently and without much consultation," he said. "One challenge for the university has been we've had a hard time discerning which issues are most important to students because often we would have different, and often conflicting, views from different student governing components."
Shushok said the task force is also working on a similar senate format for graduate students in the revamped university governance system.
The university aims to phase out SGA this spring and launch the senate after elections in October. It's currently accepting applications for a 12-student governance transition team to help in that process and hash out more details on how elections will be held, for example.
That team will include the interim president, vice president and secretary of SGA, after several members left in recent months.
"The Undergraduate Student Senate is the direct culmination of nearly two years of collaboration with University leadership," Adil Sageer, the former SGA president, said in an email. "It will improve structural inefficiencies in our current University Governance system by strengthening avenues for student involvement, promoting diversity, and honoring decades of pragmatic campus leadership at Virginia Tech."
Sageer said he stepped down as president this year "due to family circumstances involving the COVID-19 pandemic." He said the vice president left Tech last semester and the secretary left SGA last month for academic reasons.
"While SGA is kind of coming to a sunset, it doesn't mean that students can't be involved and the current student leaders are really excited about participating, at least in the transition," Miller said.
The number of non-military students was small for most of the university's early history. In 1930, about 200 non-military students, all male, formed a Civilian Student Union, according to a university history of the organization. Four years later, female students formed a Women's Student Body. In 1939. the two combined to form a Civilian Student Body "in a move by the male civilians to counter the power of the cadets, who, they surmised, had too much control in student government," the university history says.
SGA traces its roots to 1966, when the civilian and cadet students united to form a single group. The university noted that the organization "has remained largely unchanged since that time."