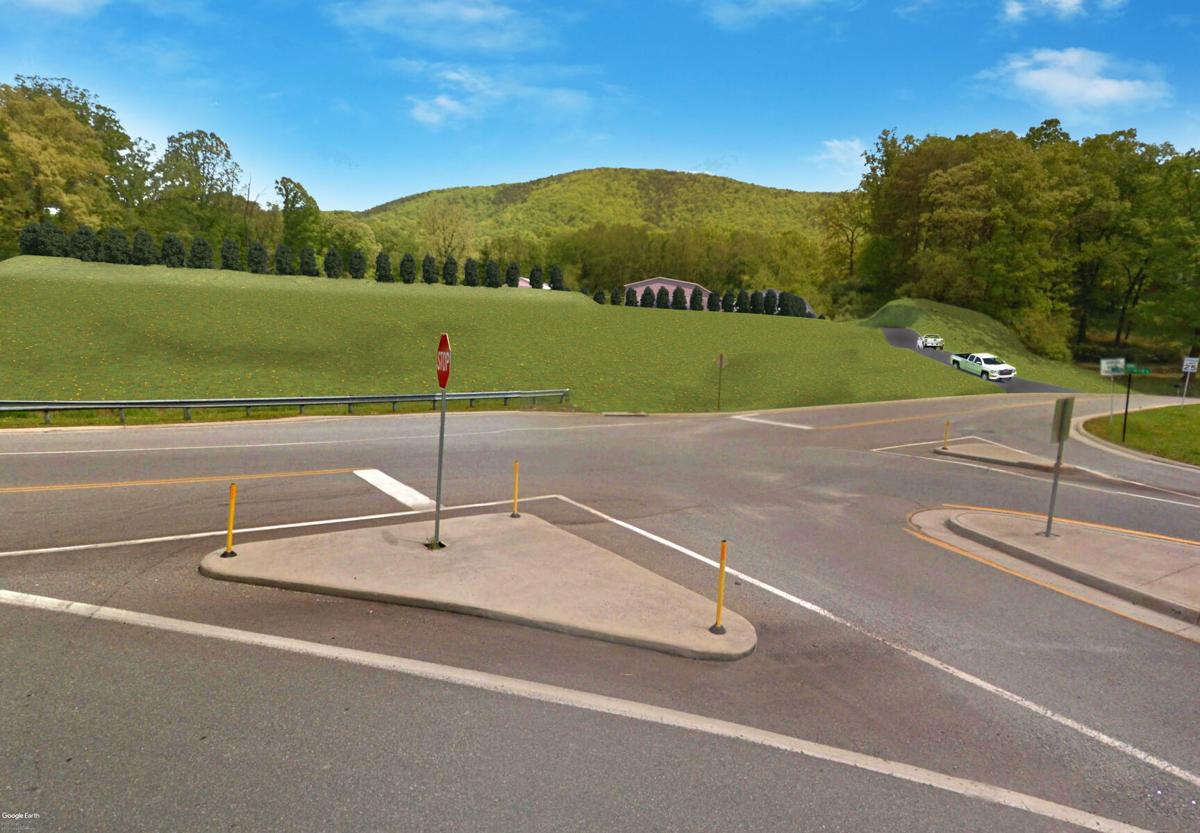 The Virginia Department of Transportation is developing plans for a new facility in southern Roanoke County.
The operations facility at the intersection of Clearbrook Lane and Clearbrook Village Lane will provide a more central base of operations for employees who service south Roanoke County, according to an email from spokeperson Jason Bond.
"VDOT employees who provide transportation safety and roadway maintenance services such as snow removal, mowing and pavement repairs will operate out of this facility," Bond said. "Today, the employees who serve the southern portion of Roanoke County operate out of an aging and undersized facility located 18 miles outside their coverage area."
Relocating to a midpoint in south county enables the service area's 15 to 20 employees to more efficiently respond to community safety needs like fallen trees and snow removal, Bond said.
The complex, to be located on property developed for the neighboring Walmart of Clearbrook, will cost about $7 million, not including the cost of land, which VDOT has yet to acquire. Bond said it will feature an equipment storage building, office space, salt storage facility and fuel pump.
The Clearbrook Village Lane location contains three parcels totaling 9 acres, valued at approximately $671,000, owned by Timberbrook Properties and Fincastle Equipment Co., according to county tax documents. The land was pinpointed after four years searching for a suitable site, Bond said.
"Finding available property that met the location, safe access and size requirements within the mountainous terrain posed challenges," Bond said. "VDOT considered over 25 properties in our search before determining the location that met all criteria."
During a Roanoke County Board of Supervisors meeting, Assistant County Administrator Richard Caywood said the site is a prime commercial location, so the county encouraged VDOT to look at alternate locations.
"VDOT is not subject to our zoning, this would be a nontaxable use, but it is a private land transaction between the commonwealth and the owner that the county has no role in," Caywood said. "We're really in no position to prevent this from happening."
Bond said construction is tentatively expected to begin in late 2022 or early 2023, and should take 12 to 18 months to complete.